Hello everyone
Bought a 2003 Infiniti m45 back in December and have been making repairs here and there. However wanted to get some input on couple of things about this car.
First is with trunk support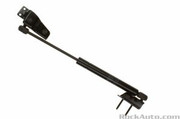 https://www.rockauto.com/en/catalog/inf ... pport,1404
Has anybody used this before and are these an easy install on my m45?
Lastly there is a loose/broken part on the bottom of my armrest. Is there an easy fix for this or will have to order a completely new armrest?