REAR DIFFERENTIAL FLUID CHANGE:
My opinion this should be done every 30,000miles.
The clutch that engages AWD/RWD is located in the differential, so its a vital fluid change in my book.
Required Tools & Supplies:
1.) 3/8 Ratchet & 3inch extension
2.) 10mm Hex Bit/Allen socket [$4.99 auto parts store]
3.) Fluid Pump ($5.99-$14.99)-[any auto parts store]
4.) 80w-90 Gear Oil ($6.49-$8.99)-[any auto parts store]
5.) ramps or vehicle lifts/jacks so you can crawl under the car.
6.) oil/fluid catch pan
-----------------------------------------------------
Instructions:
lift the vehicle. its ideal to make the vehicle as flat as possible. you want an accurate level so to gauge when the rear differential is full. (if you cant, you cant. its not that big of a deal. you can just fill it, and then wiggle the hose to pull some fluid out)
i used my sloping driveway with ramps to try and off-set the incline as much as possible.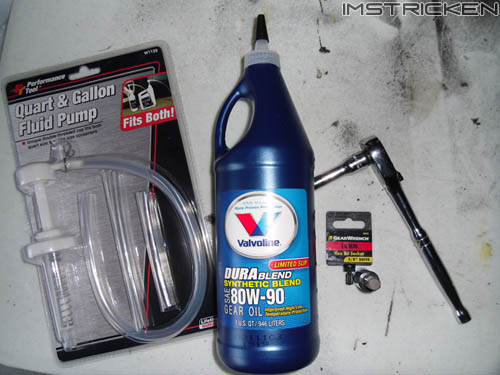 10mm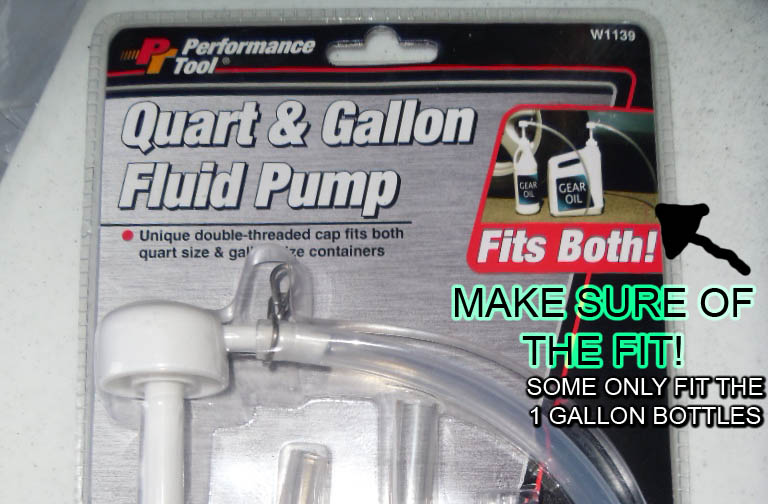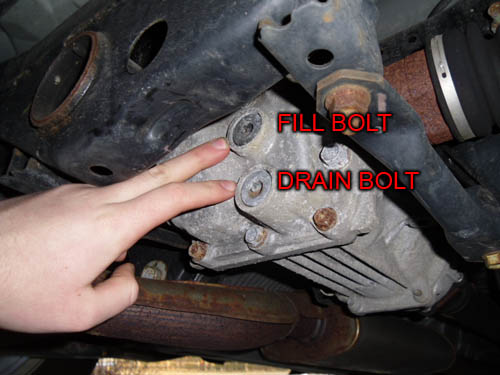 once the vehicle is up and its secure, find your rear differential. locate the two bolts (one on top of another) and realize which bolt is which. TOP BOLT is for the fill, and the BOTTOM BOLT is for the drain.
[TIP]-ALWAYS UNSCREW THE TOP BOLTS FIRST. YOU DONT WANT TO DRAIN THE FLUID OUT, AND THEN FIND OUT THE FILL BOLT IS STUCK AND YOUR UNABLE TO REMOVE IT, THUS UNABLE TO REFILL WHAT YOU JUST DRAINED[TIP]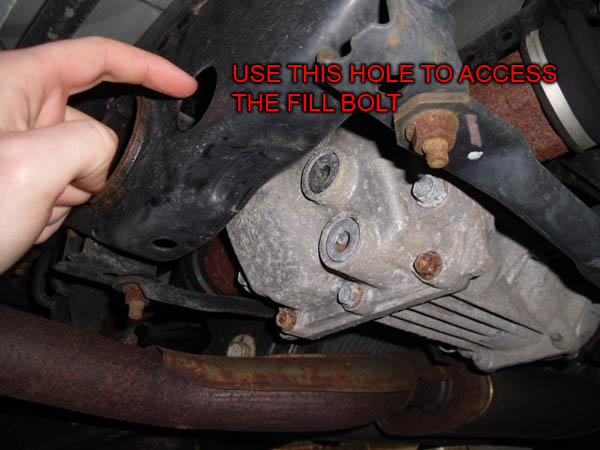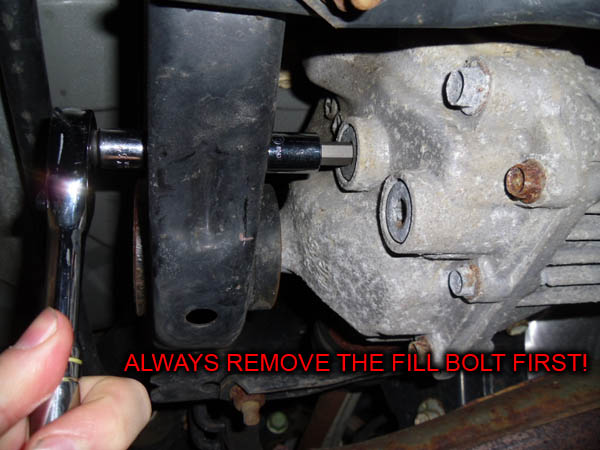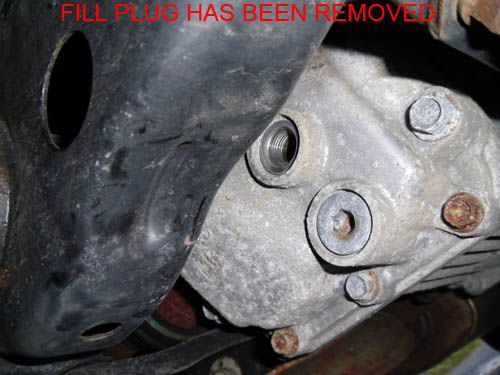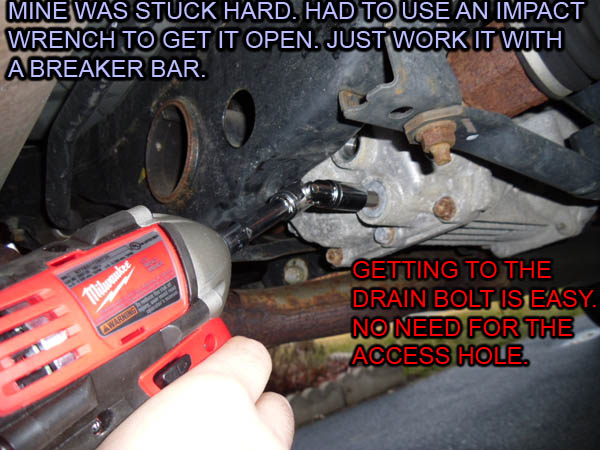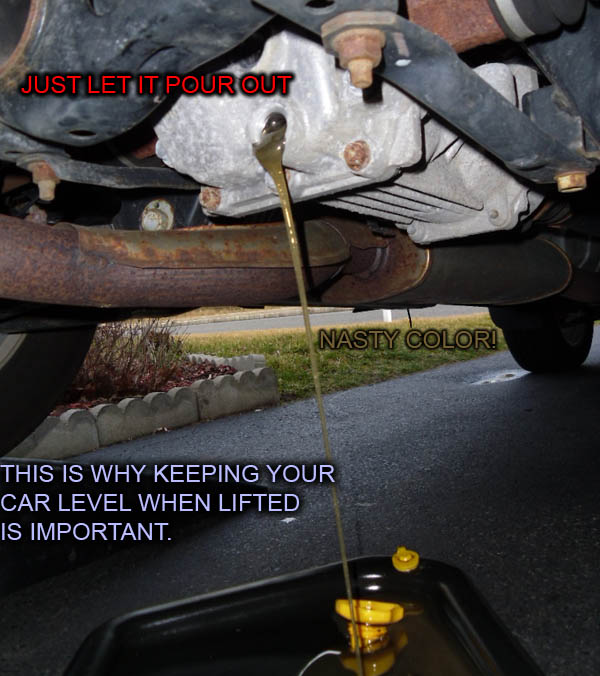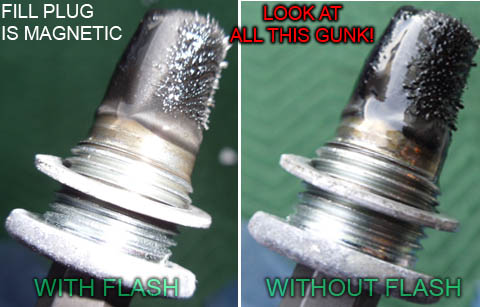 your going to see tiny metal shavings on the magnetic drain plug. this is a good time to clean that gunk and flakes off.
keep in mind that the helical gears do wear as you drive, so keeping fresh oil and a clean magnet to catch new shavings
is a good idea. DOING THIS SIMPLE PROCEDURE EVERY 30,000miles WILL KEEP YOUR AWD SYSTEM GOING FOR YEARS.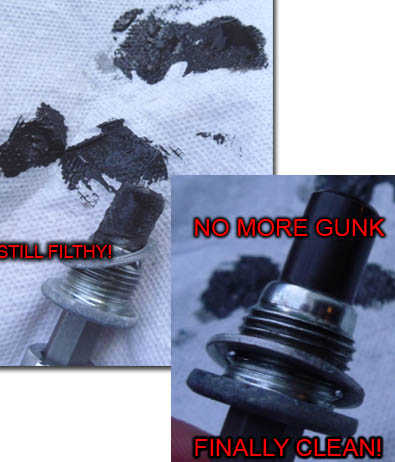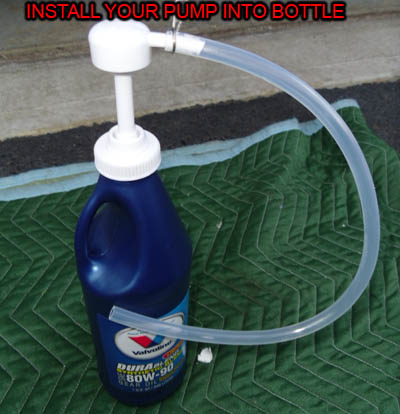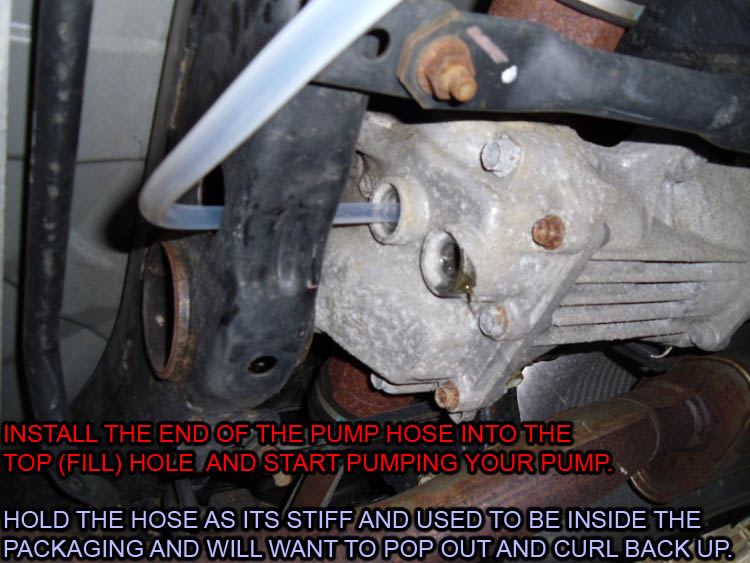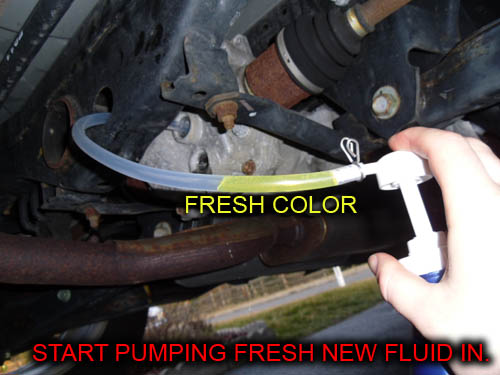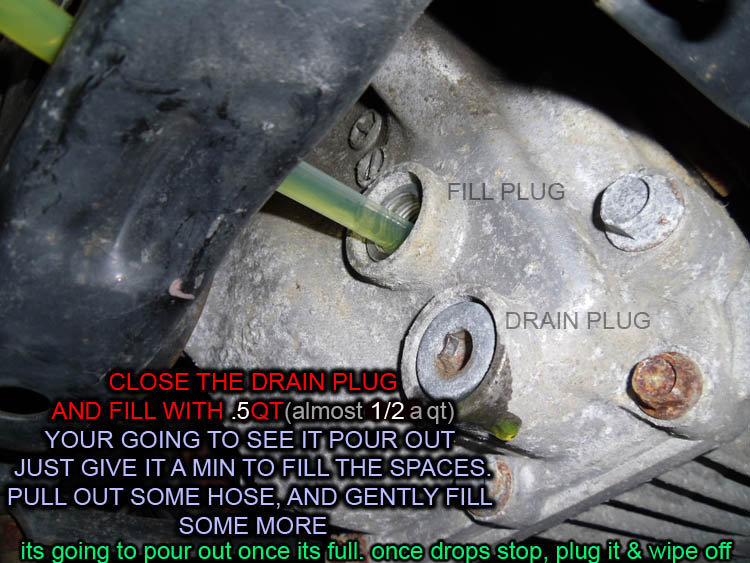 After replacing the fill plug. Tighten fill and drain plugs to 26 ft/lbs. Be sure to clean off any drips or spills on exterior of differential case with degreaser so you can tell if you are leaking when you check at a later date.