Well I have been busy building another 240 Project lately. This time it is my brother's KA-T vert. He spun a bearing in one engine, another engine we have yet to pull apart. We had a spare engine sent to the machine shop to prep it for the turbo build. It was bored .020 over. The rotating assy was balanced, the Head was ported, polished, and received a valve job. The build list is as follows...
CP Pistons, Eagle Rods, ARP Head Studs, BC 272 Cams, BC Dual Valve Springs w/ titanium retainers, SPEC Stage 2+ clutch for SR20, T3/O4E Turbo, Mazworx DIY Ramhorn Exhaust Manifold, NIStune ECU, I'm sure I'm forgetting something. This build has been a blast so far. Here are some pics that we took so far.
This is the Vert in Late Fall. This is before he got a Silvia front end.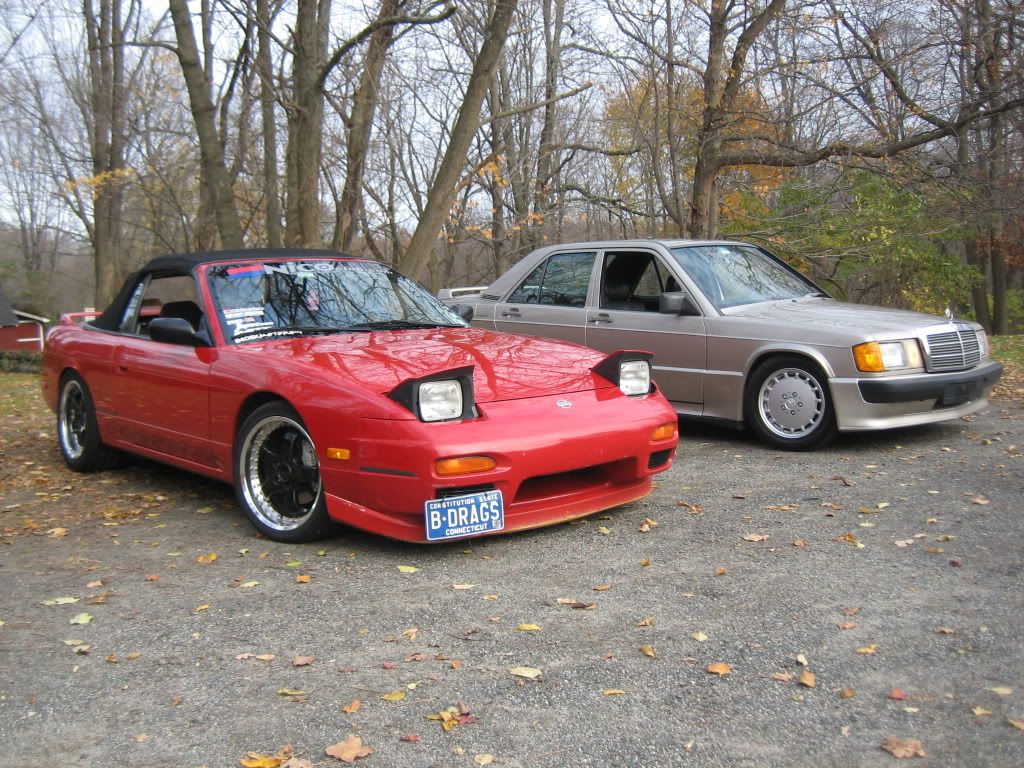 another shot, this time with my Mercedes.
CP 9:1 pistons
Eagle Rods w/ ARP Rod bolts
SPEC Stage 2+ clutch and flywheel for SR20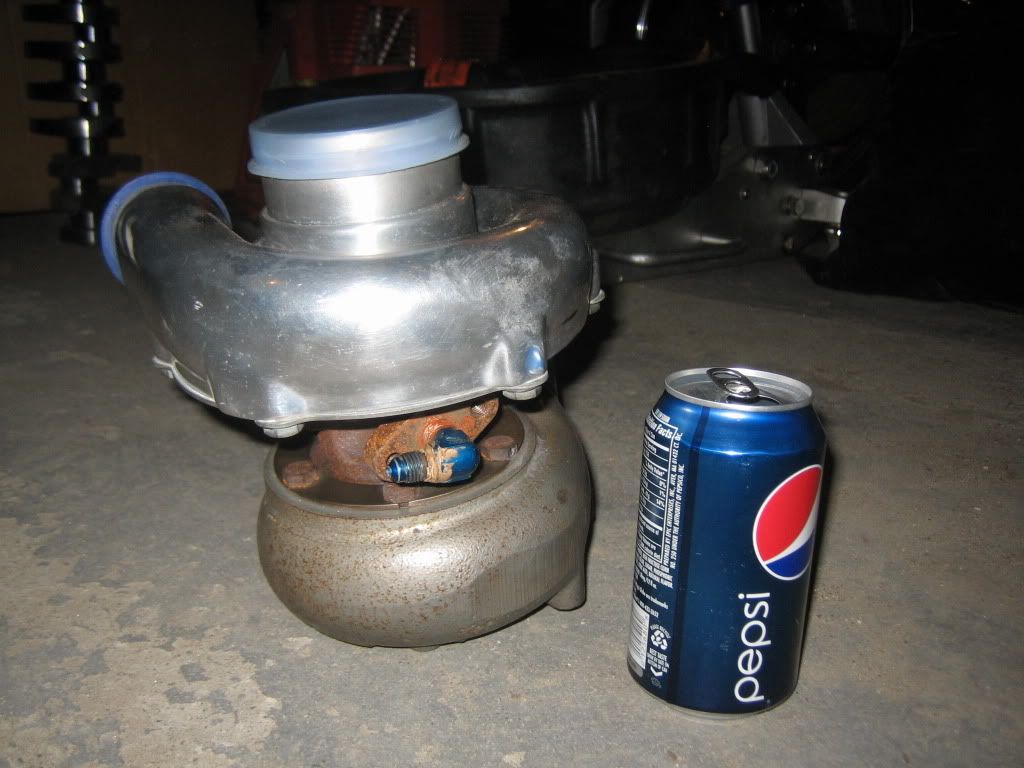 BIG Turbo! w/ standard Soda can comparison.
Block fresh from the Machine shop. Decked, Bored and Honed, Ready for Boost!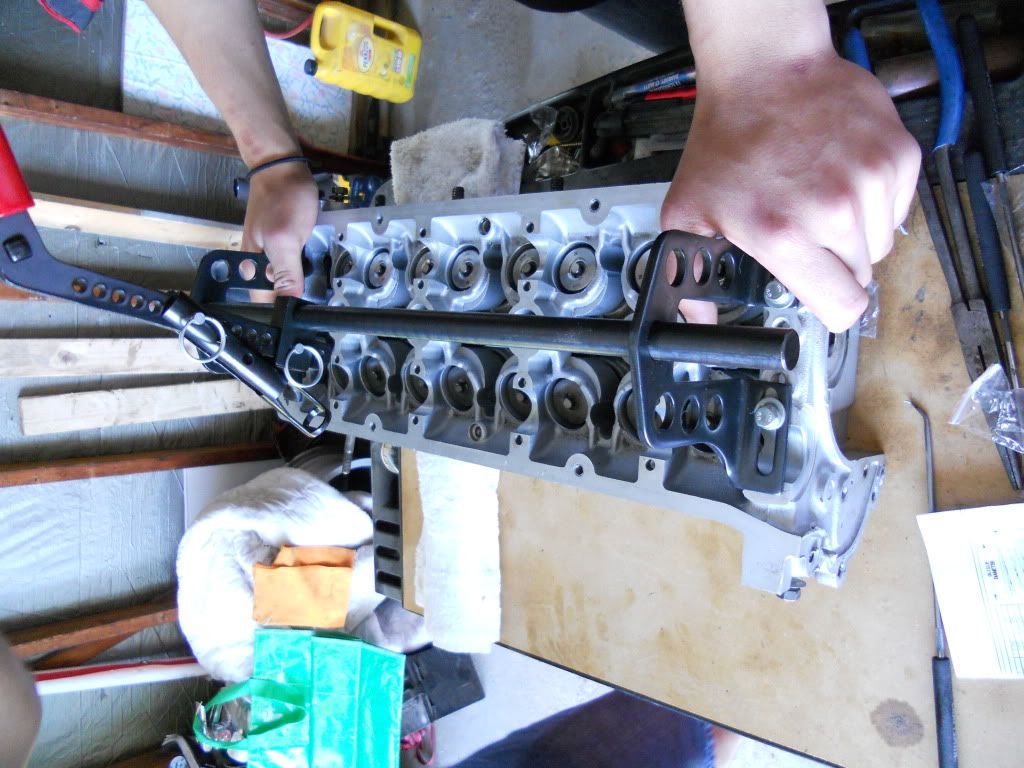 Installing the Valve Springs, They had to come out after this the clearance the head for the cams
Since we live in the rust belt the floor needed some patching. Here are pics of the floor being cut out....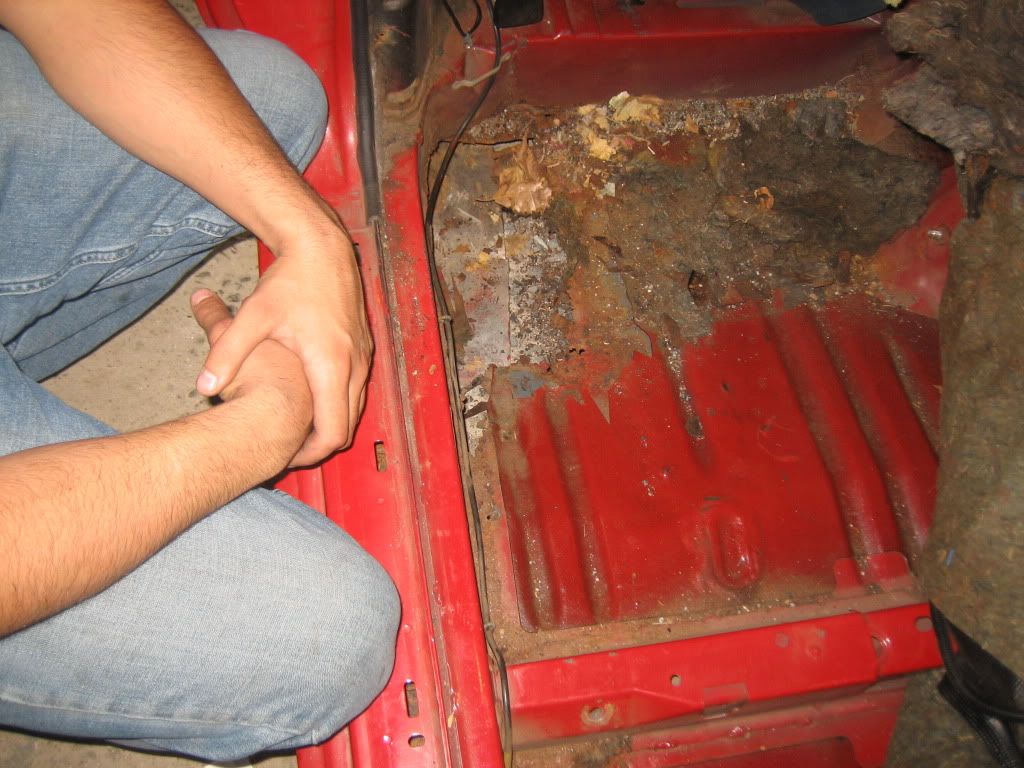 The previous owner pop-riveted a patch panel in and did a good job of covering it up with undercoating...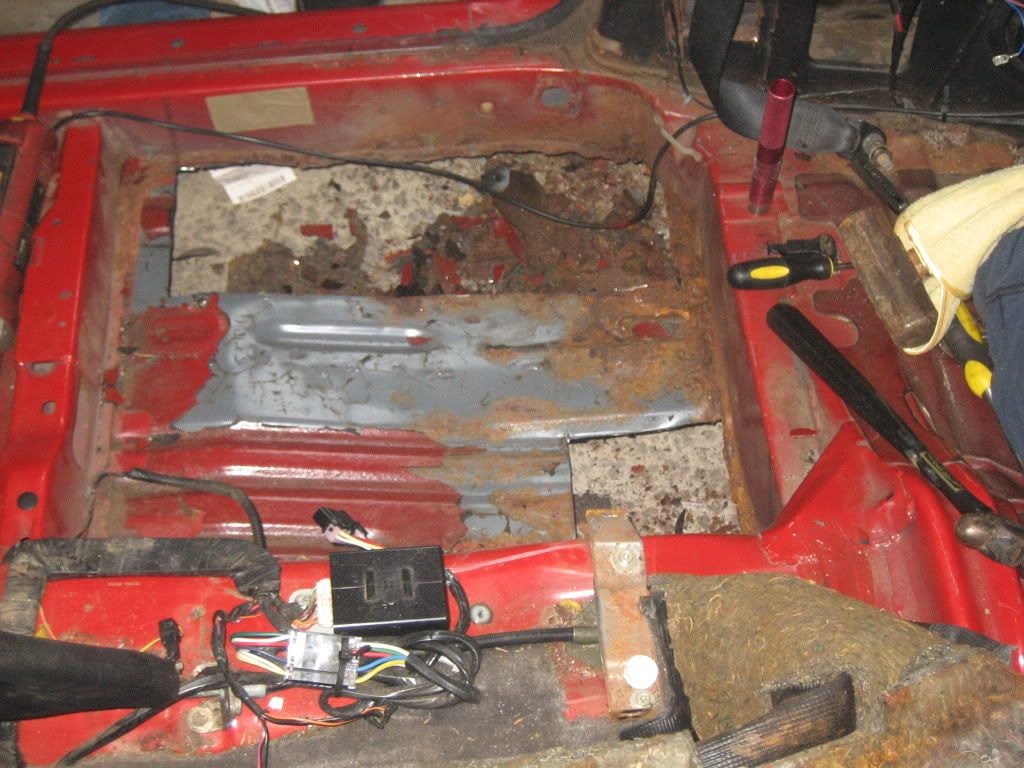 The patch created a bigger problem, we had to remove alot of material.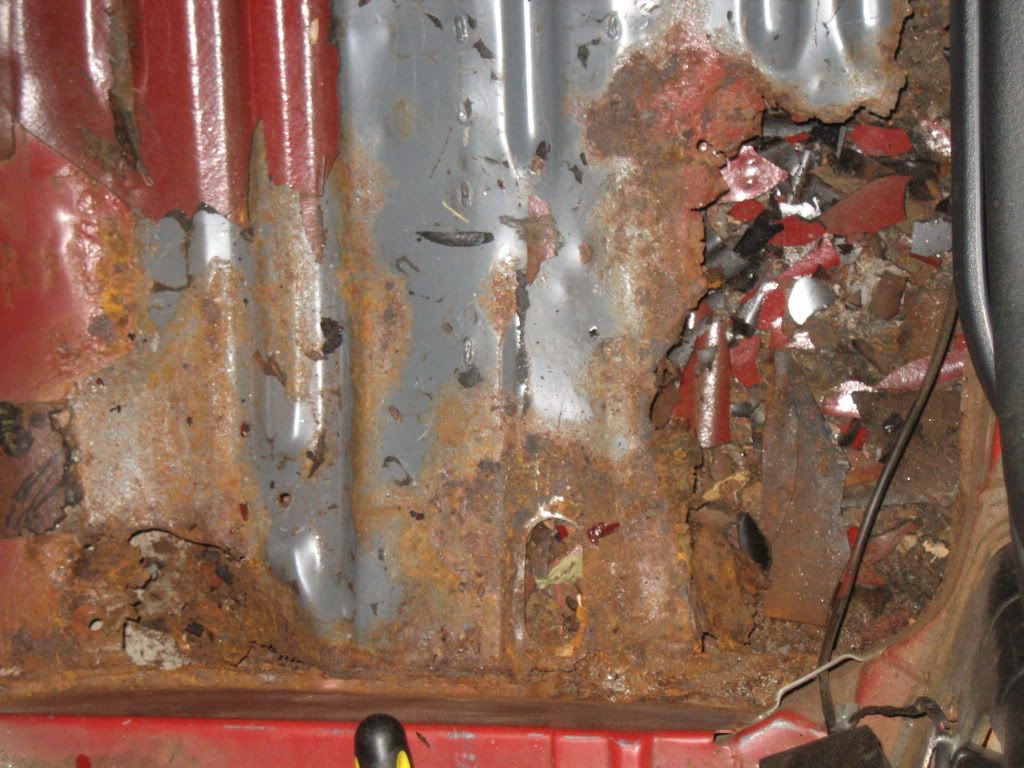 The passenger seat was not even bolted down all the way.
That is all the update I have today. I will try and get more pics uploaded this weekend. Thanks for reading!