Hey everybody, thought there may be one or two who could take an interest in this so here goes.
The car is a Saker GT (spaceframe kit car), in most cases they run a EJ20 but I'm more familiar with the SR platform so that is what we've opted to go with.
Specs wise the car should work out similar to the likes of a daytona prototype. Approx 950kg (2100lbs) fully laden with me in it and gas. Aiming for approx 600hp.
The car is setup with EVO 6 brembo brakes right around, I've just had a set of 2nd hand penske 8000 series shocks arrive for it. Also just ordered a rebuilt audi 01E transaxle for it and the plan is to order the remainder of the rotating assembly, studs and dry sump kit from mazworx in another month or so.
For more regular updates follow Vesuvius Racing on Facebook.
Now for some photos:
Here it is on the day we picked it up with the subaru drivetrain just sitting in place.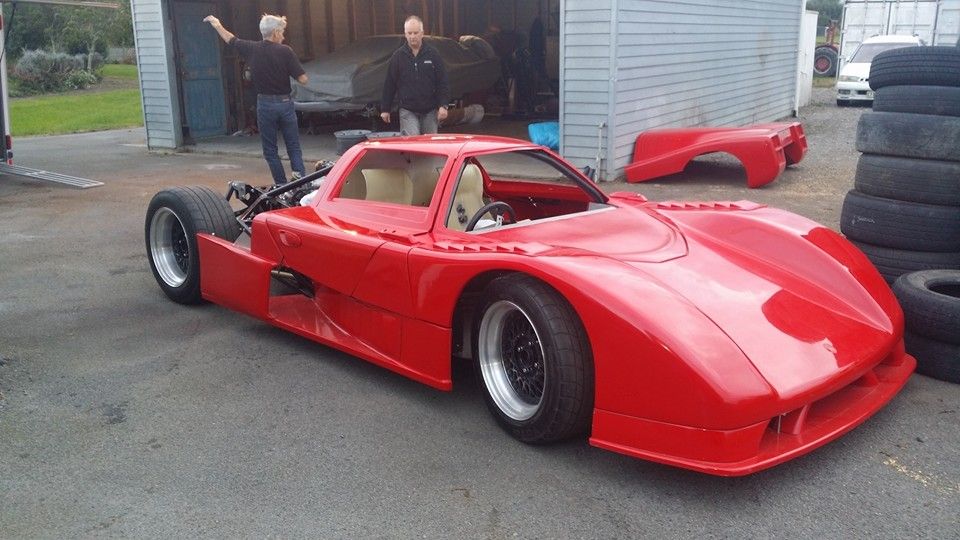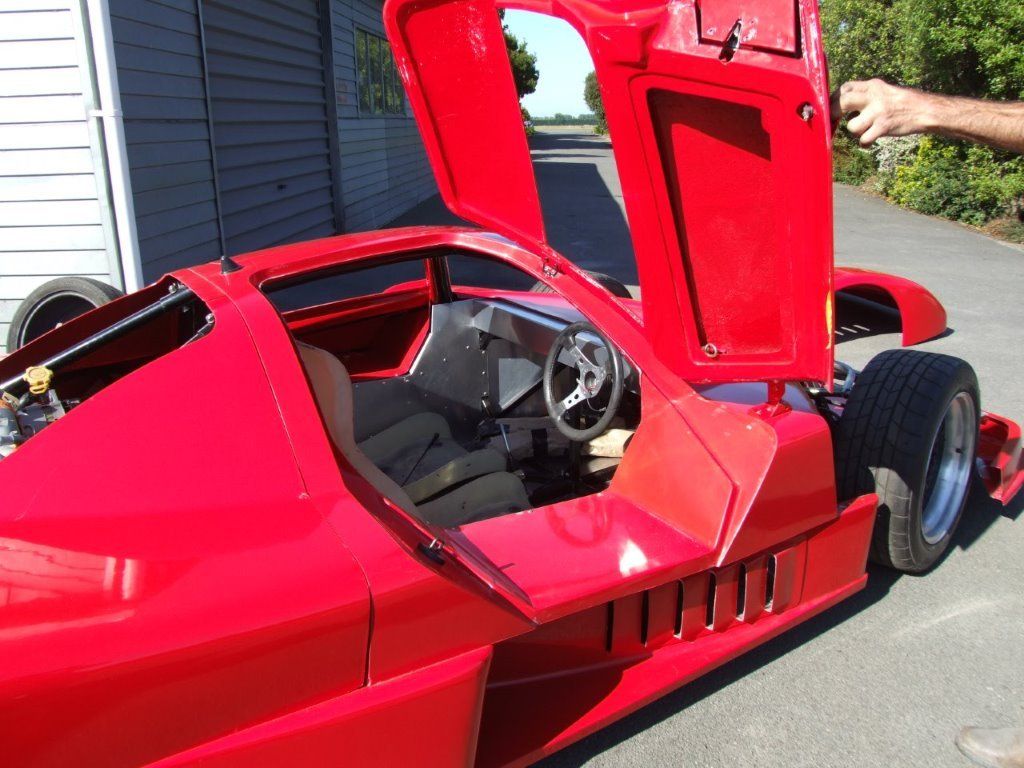 The vents on the guards had essentially just been stuck on so one of the first jobs was trying to flare them into the body work.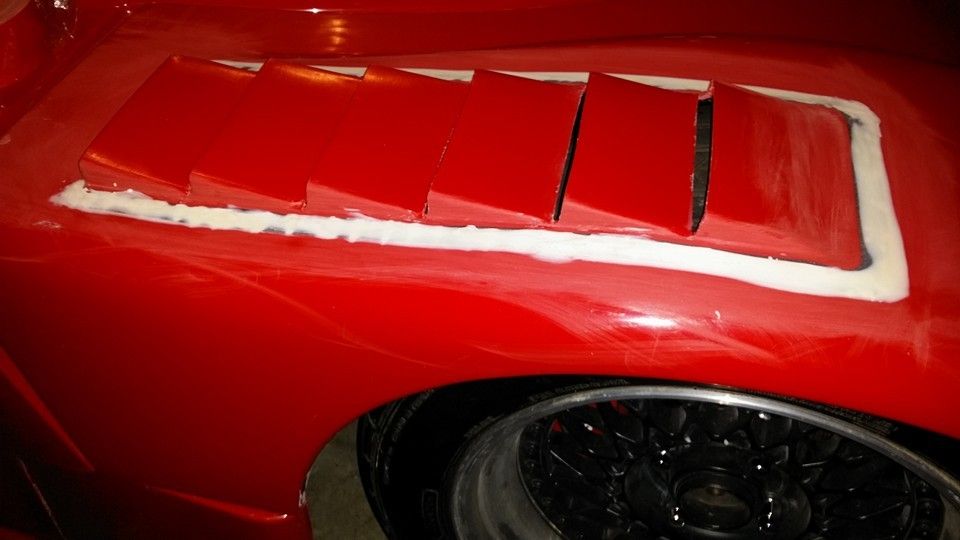 The rear cowling also didn't fit that well so we had to re-glass it and extend it. I have a sponsor who is going to tidy up the body and paint side of things so at this stage we're just trying to make everything fit "loosely".
We also extended the front splitter by 120mm and glassed in 20mm foam sandwhich for the under tray to give it some strength.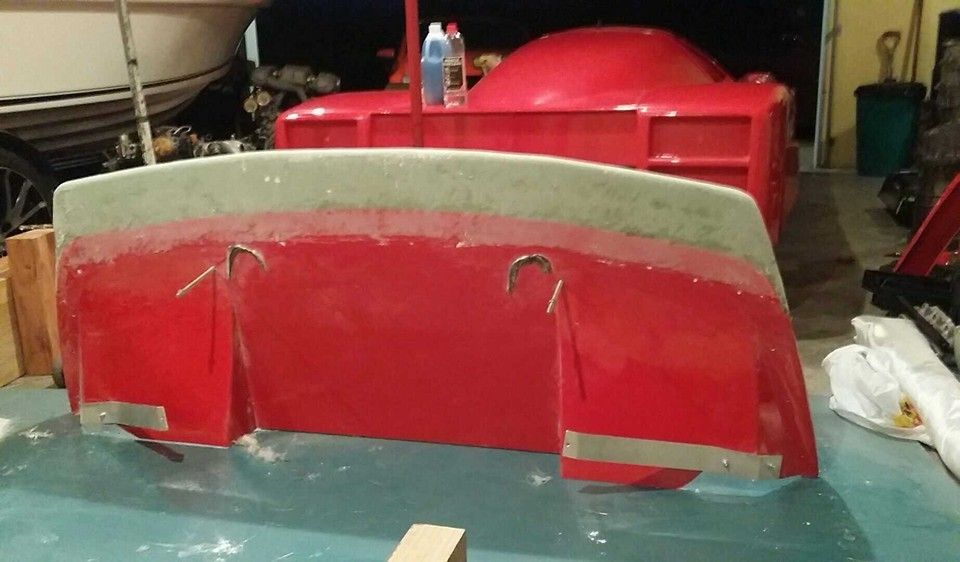 One of the next jobs was throwing the SR in to see how it was going to fit, to run a baffled sump wasn't going to work without seriously modifying the chassis and going to a dry sump will also enable us to lower the engine to get a better C.O.G. and give us more room for the cross braces coming down from the top of the fire wall.
Then we set to making up the diffuser and wing mounts, the idea was to try and make it somewhat resemble the Group C cars that it is loosely based on by making it more of a "long tail" deisgn.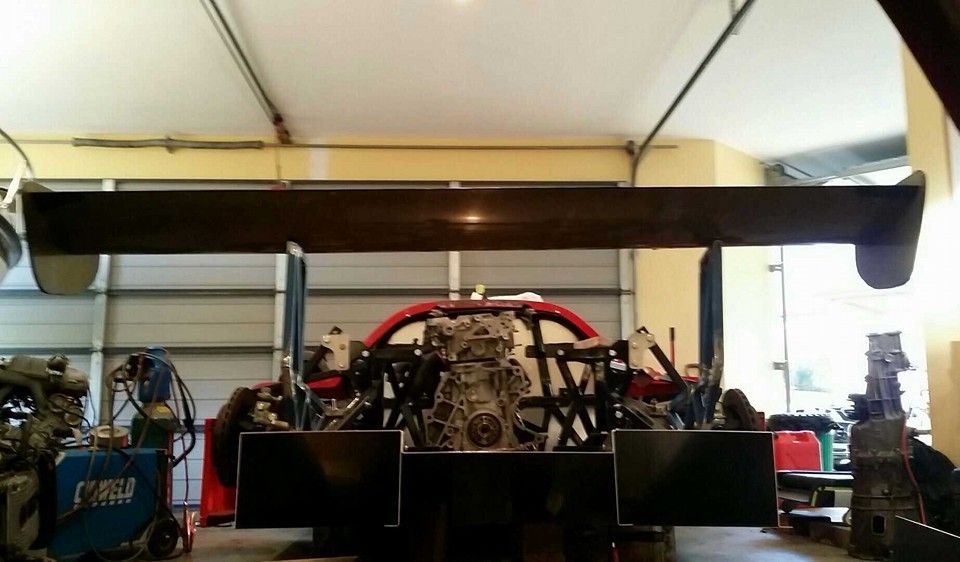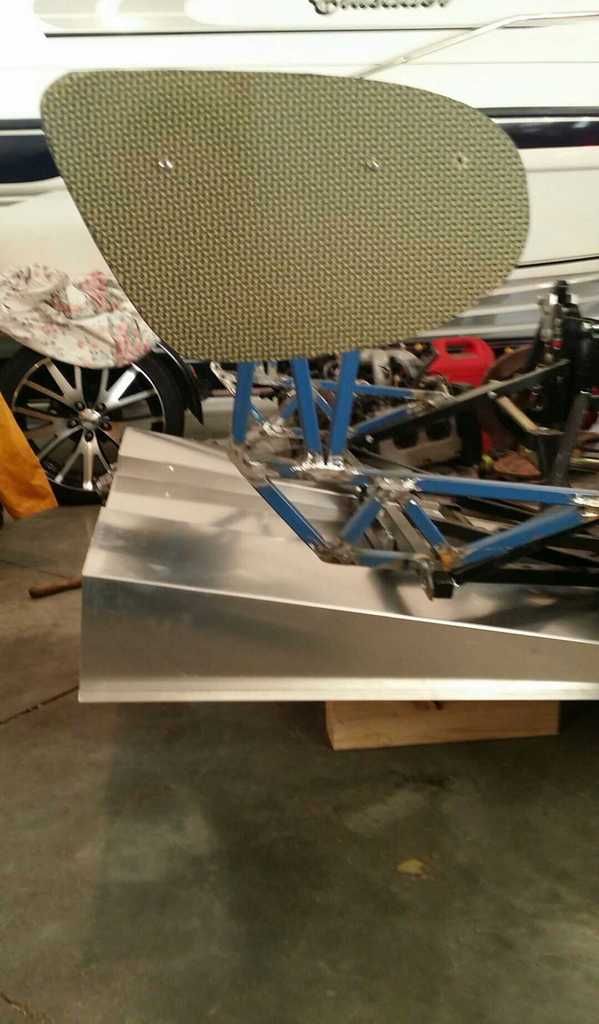 Made up a bracket to mount the digital dash off the bosskit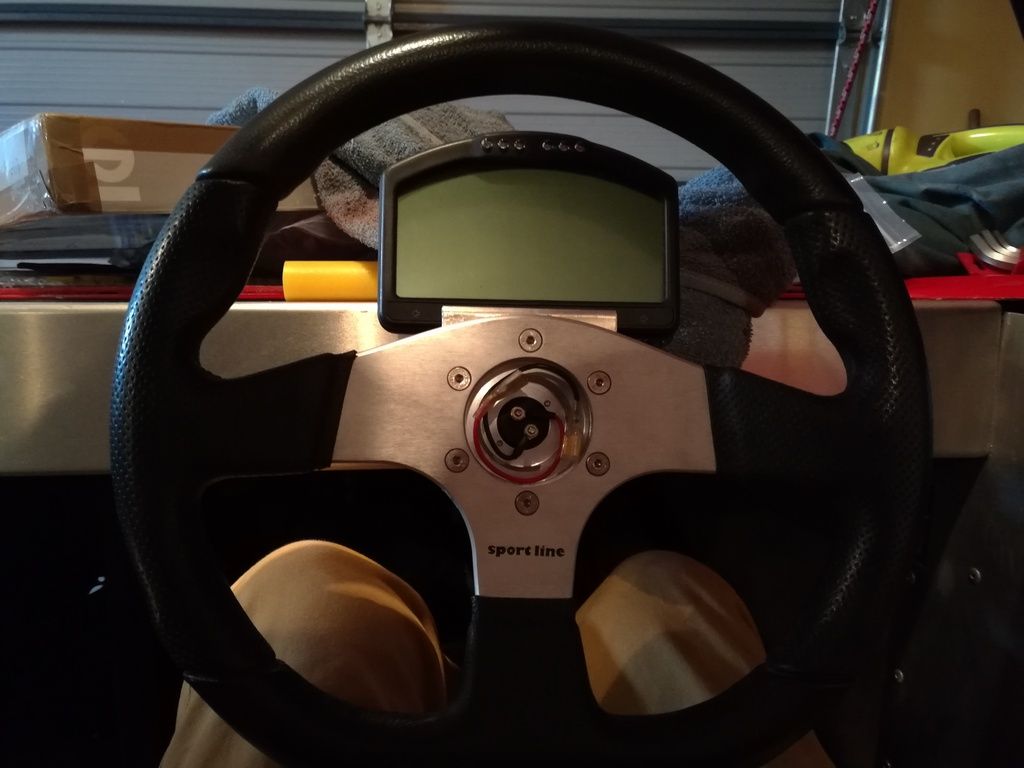 Currently this is basically how it sits, rear bodywork still needs mounts made up to attach it properly.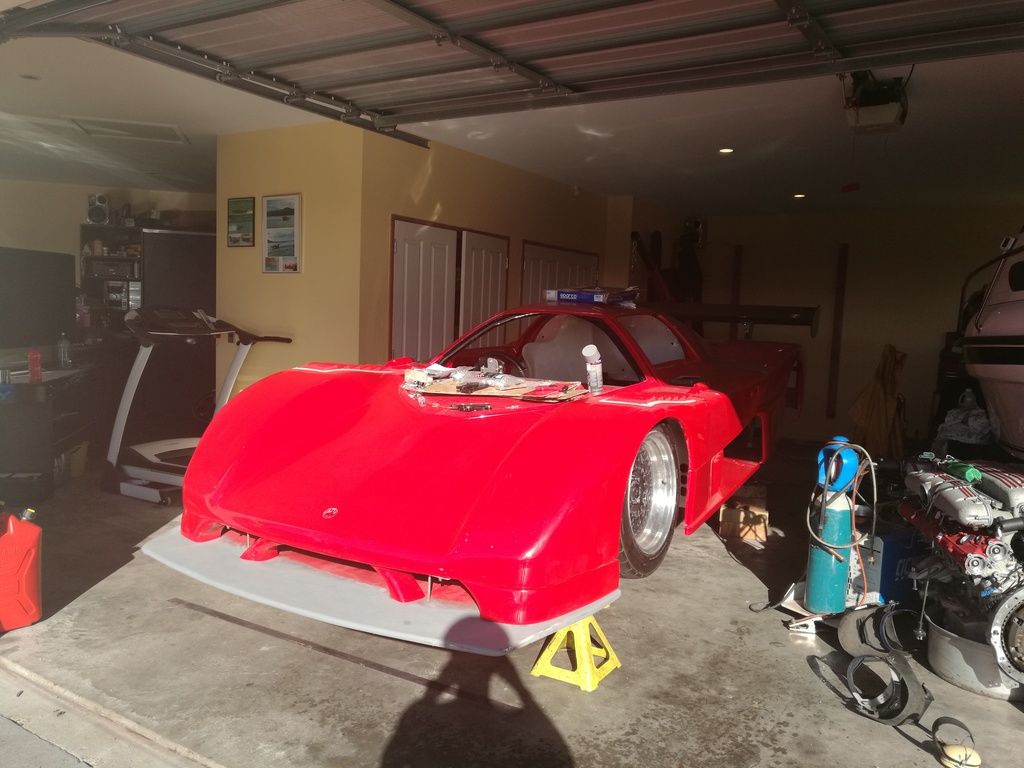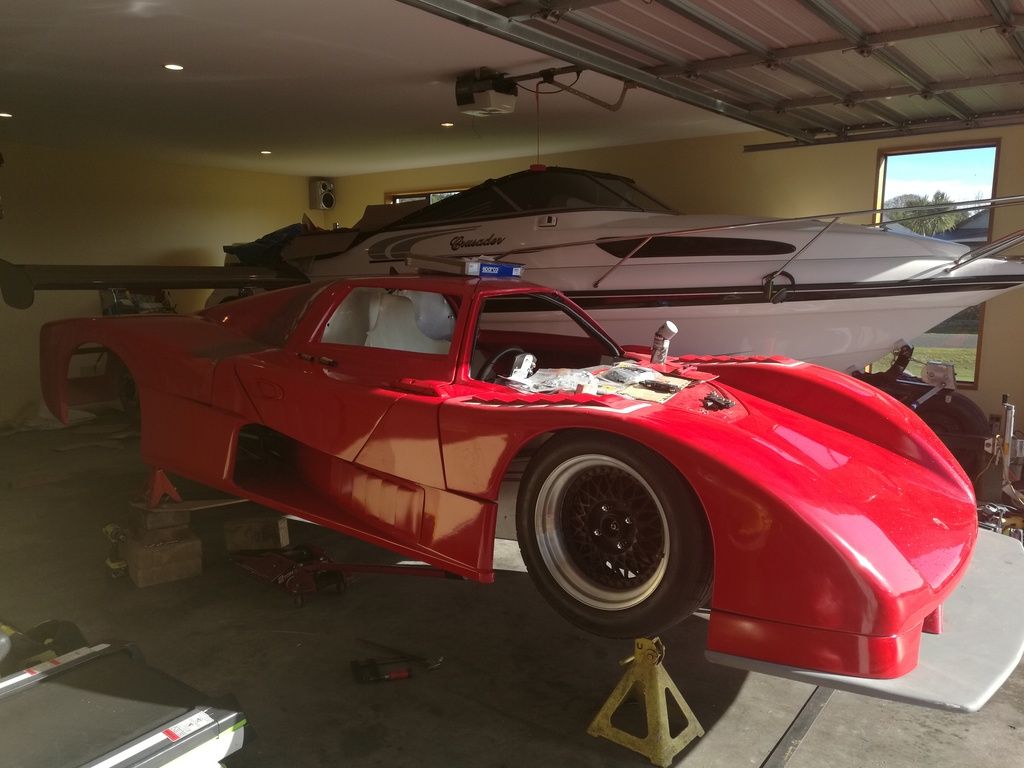 The hit list for the next few weeks is to get the seat mounted up, attach jacking points to the chassis as you cant fit one under the bodywork. Finish setting up the head, mount the rear bodywork and get the Penske's bolted in.