I'm thinking about selling my 91 Q45 base model. It has been one of if not the most reliable cars that I've owned. That is all considering the mid-life refresh that it got just after I purchased it in June of 2010. So I've owned it for over 8 years and driven it over 50,000 miles. I think it has roughly 165,000 on it now. As far as maintenance items, I think I should list what hasn't been done. Main features during the refresh.
1) BWD Black Dot Phase II Injectors -- rails refurbished nickel plated.
2) Timing chain guides, water pump, and all that goes with it.
3) New suspension, Tokico blues during the refresh.
4) Level 10 Transmission rebuilt as part of the refresh
5) No rust. The car has always lived in TX and AR - no road salts.
6) Transmission Control Unit from a Phase II model with 1st gear start
7) NICO ECU
8) Drive shaft upgrade from a 94 model.
9) Factory Radio still works..
10) Stillen Bar
11) Aluminum subframe bushings rear
12) Energy Suspension Tension Rod Bushing
It needs -
Air Mix door motor. HVAC Blows hot air all the time. It has become my wintertime car.
Has a small dent on the front fender and hood, and a hole in the bumper. It has picked up a few body blemishes over the years.
Some of the plastic parts on the interior are starting to deteriorate
Leather on the driver seat back bolster is beginning to crack.
It needs a new A.C compressor and conversion to R134a.
It would be a fun hot rod car for some young person if the heater problem was corrected. I've been thinking about running a cable to control the door somehow. I runs and drives nice. Lots of power. It feels like a muscle car.
Though I need a pickup truck with a long bed. I'm on the lookout for a Titan or Frontier King Cab LWB.
Any advice on what I should do or price to ask for this 91 Q45? I'm going to miss it. But it has become impractical to own. I really enjoy my tricked out 99 Maxima SE 5-MT as the family fun car.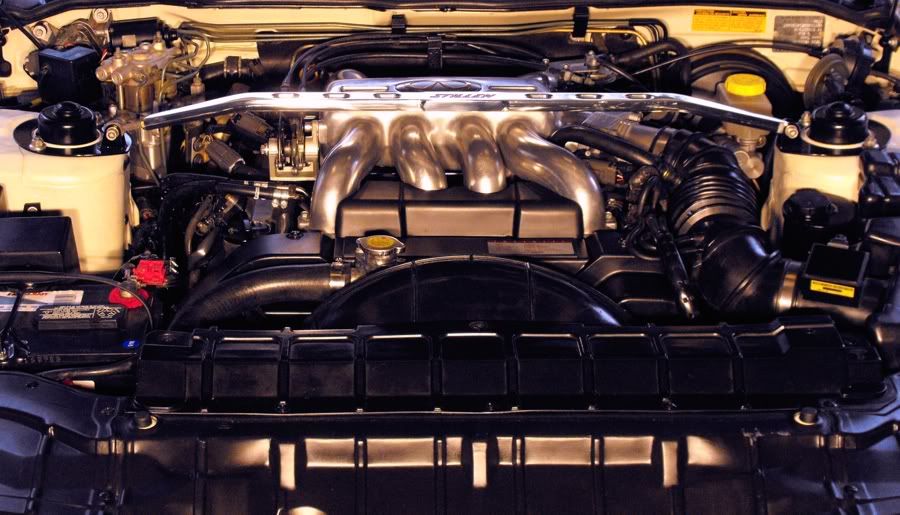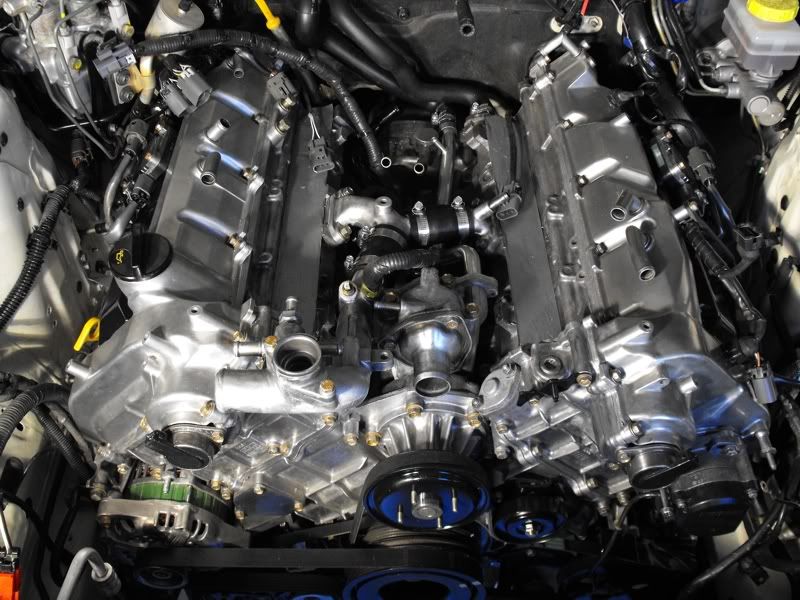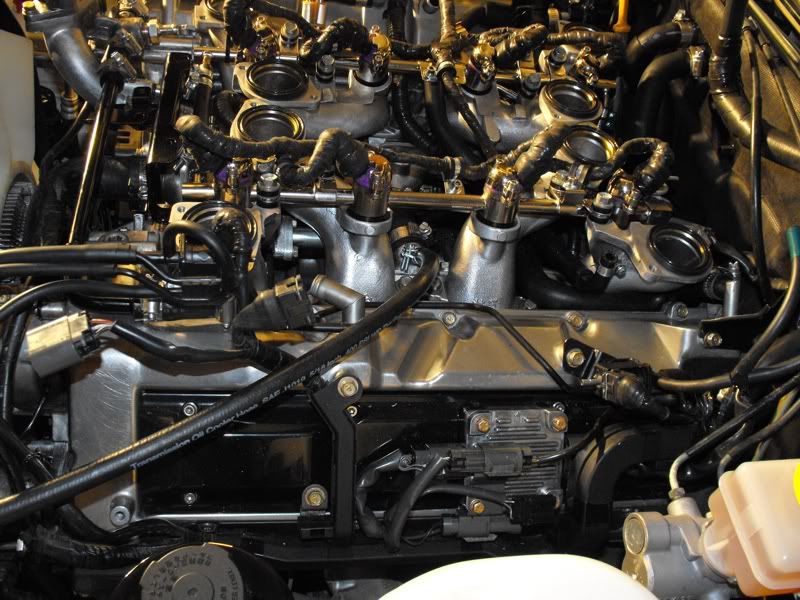 Picture from a few years ago.. Not far from this today..