So I looked around for a while before attempting this and I couldn't find any solid support on how to remove the Battery Tray. Obviously it is spot welded to the car and it would need to be drilled out or just cut off so I figured I would take a swing at it.
The tools I used were a 8mm socket, 10mm socket, socket wrench, drill, two drill bits, an air hammer and some brake parts cleaner. I dont know the exact size of the bits I used but the smaller one was either a 3/16 or a 7/32 and the larger one was a 5/16.
I began by spraying the tray down with some brake parts cleaner and scrubbing it to get any loose rust and dirt off to find the spot welds easier. I also removed my a/c lines at the same time but you can probally get around that by just unbolting the canister from the tray and sliding the drill in between the two. The canister has an 8mm bolt on top and a 10mm bolt on the bottom...2 bolts total. If removing the lines at the same time, it has two 8mm bolts on the canister and one on the condensor.
The first two pics are to show you where the spot welds are. You can find the exact location by running your finger over them. You will feel a little circle that is un-even with the metal on the tray.
On top there are 12 spot welds including the little bracket that is on the tray.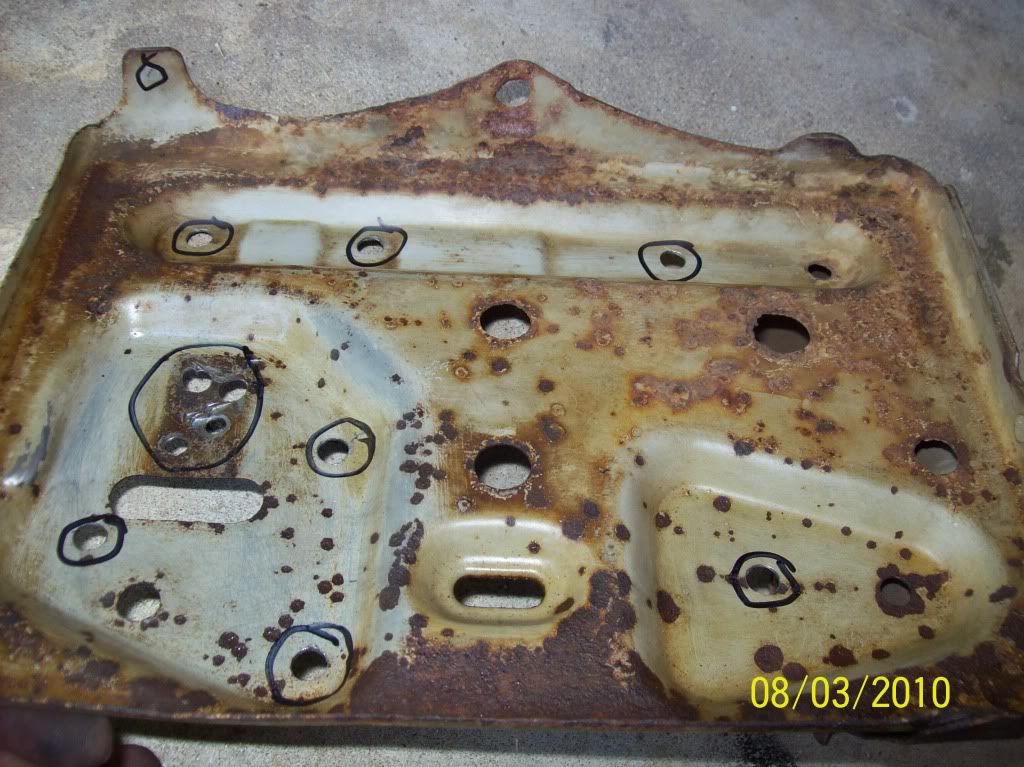 The bottom has 4 spot welds.
You will want to locate the spot welds and use the smaller drill bit to drill thru. I used drill bits but you can buy a special bit for removing spot welds. If you are cutting most of the metal away to instal an intercooler, you shouldn't be to worried about the holes. Once the holes are drilled thru, you will want to use the larger drill bit and punch thru just the tray. You can punch thru both, the tray and the car, if you don't mind larger holes.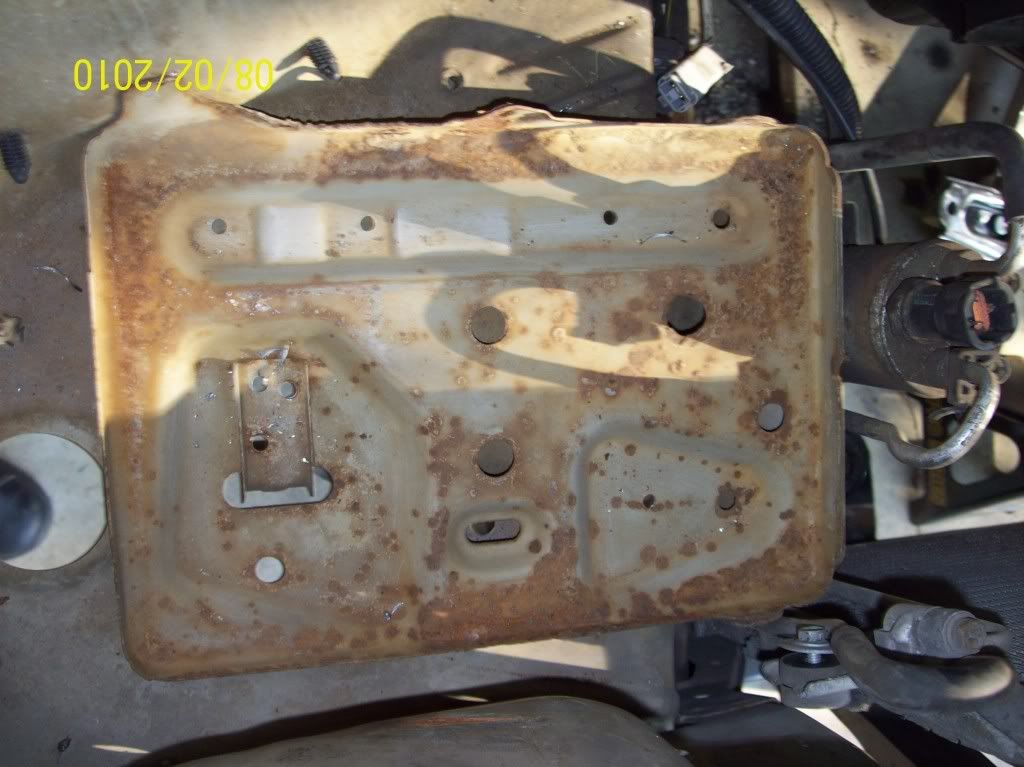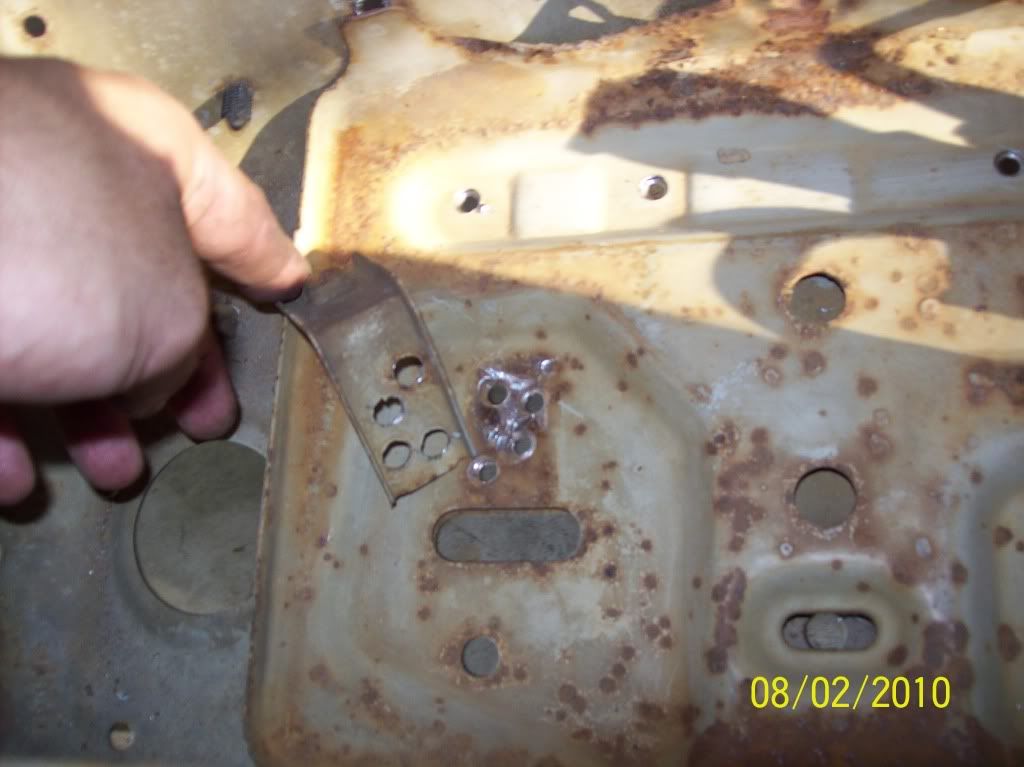 And once all holes are drilled, you can either lift the tray off if all holes were drilled dead on or use an air hammer for a little assistance.
And the tray is removed, I hope this helps and please add anything if you feel like I left anything out. Enjoi