Some of you knew my brother, his handle was 480sx and he passed away in august 2009. He had a sincere love for Nissans and it was how he chose to make a living. His personal build was something he took a great deal of time with getting everything exactly right. It seemed like he had somewhat of a curse though, he had been through 4 motors with less than 500 miles driven. Before he passed, he had started to build another motor. He had spent a great deal of time and money in this build getting it exactly right. So I have had a built short block with forged internals laying around for the past three years, along with his pearl white 95 240. I will go into a more detailed list in a later post but some of the goodies include:
-One of 10 AMS turbo top mount exhaust manifold with a coating by swain tech
-Borg warner S258 custom turbo with a 63 exhaust housing.
- 850cc injectors.
Nearly three weeks ago I started to dive into restoring and rebuilding the car. I have some pretty awesome plans for it, and I intend it to be a streetable track car.
Here are some pictures of where I am so far.
The motor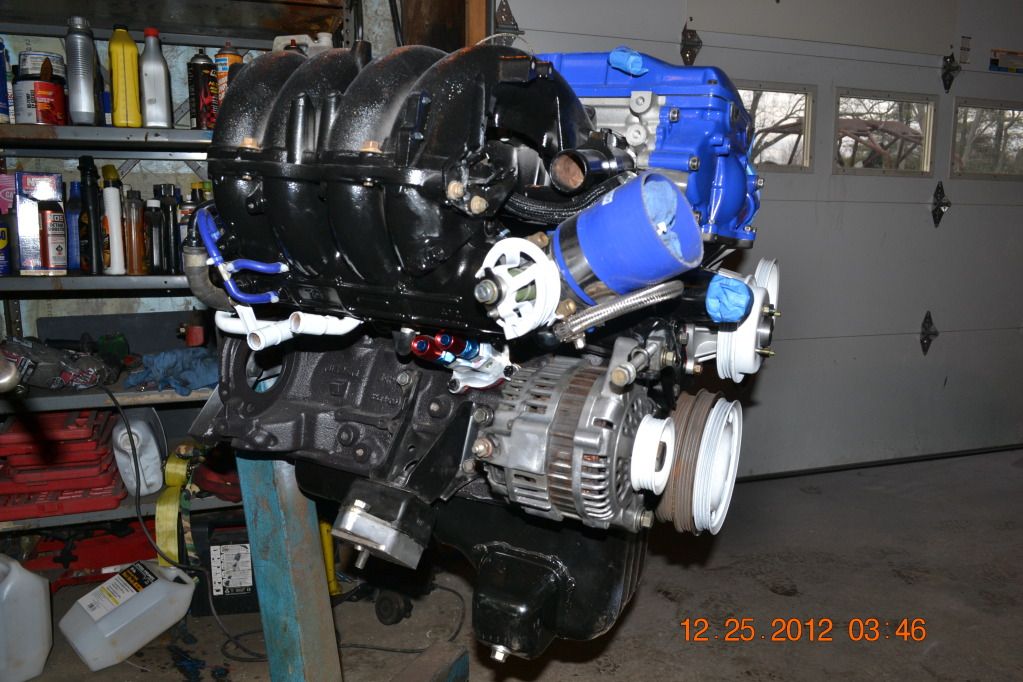 Some goodies I got for Christmas Zeitronix Failsafe unit and Afr/boost/FP/Egt gauge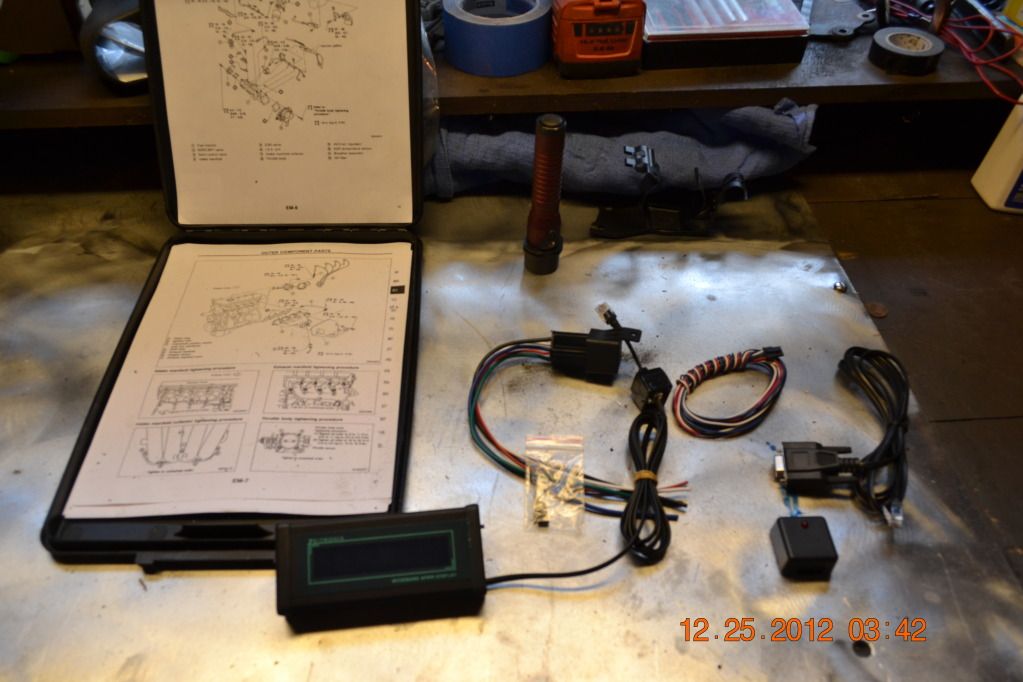 Bolt mayhem
Repainted and cleaned up bay and harness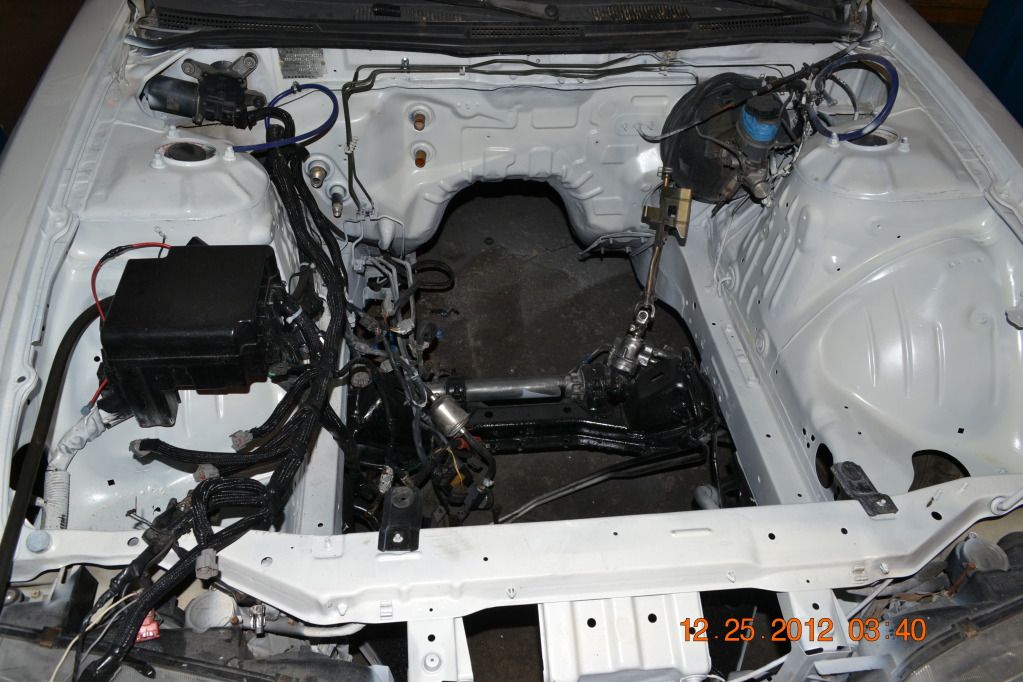 The car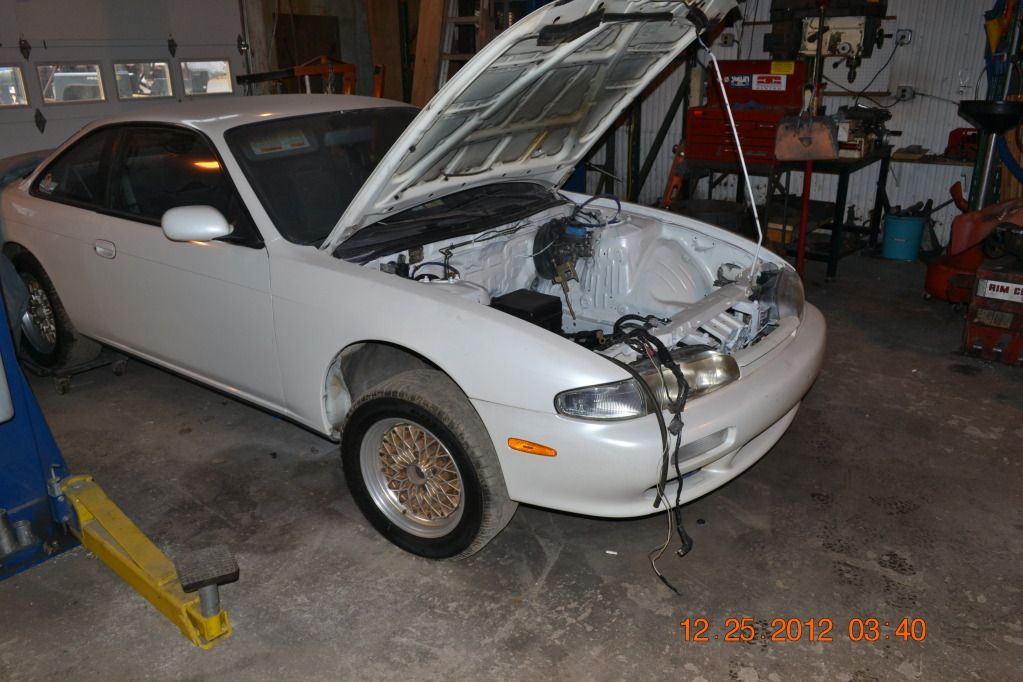 Injector harness cleaned up with new loom material.
Painting in progress (cell phone picture)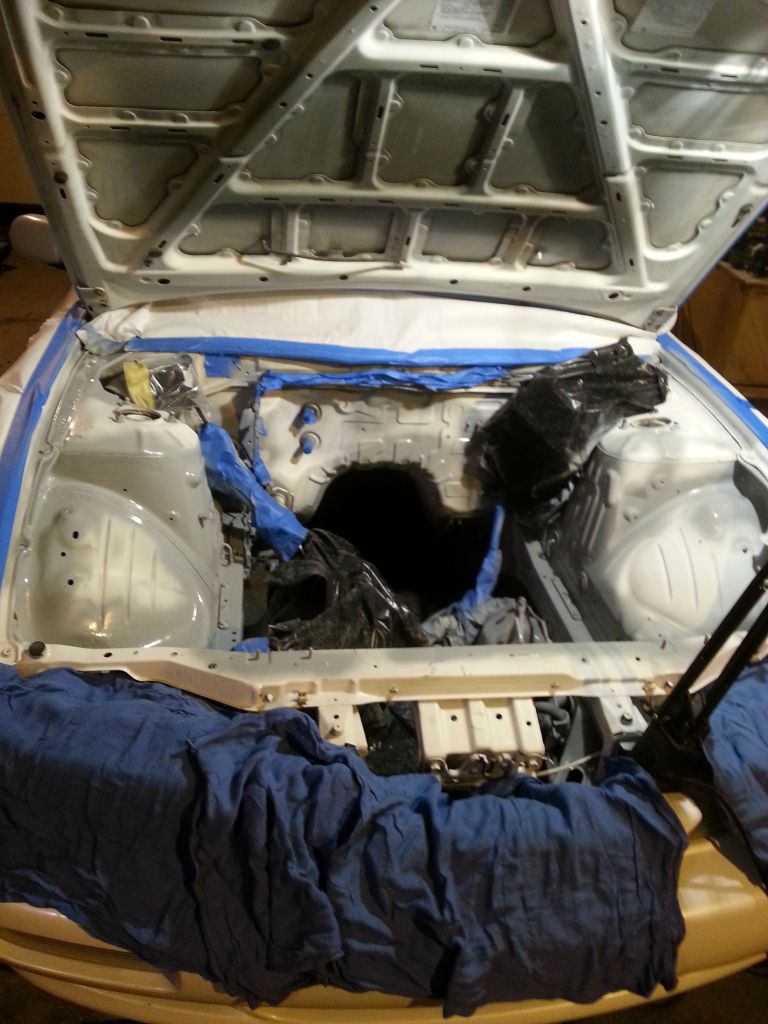 Powder coating the intake mani
Intake manifold before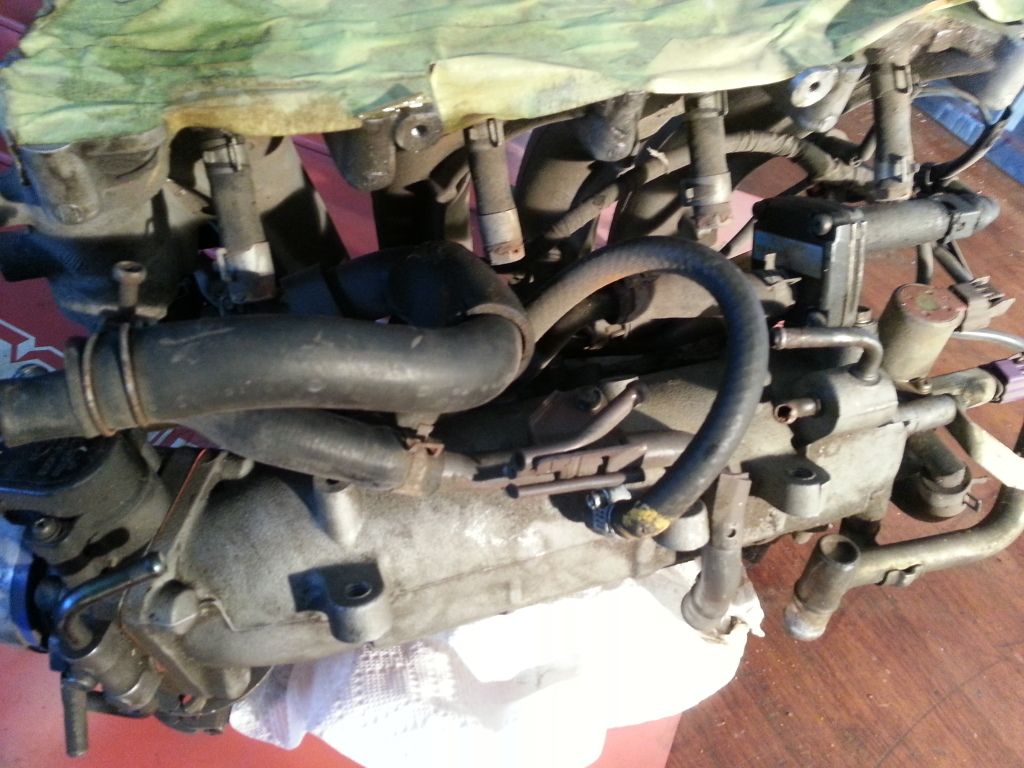 So I am similarly ocd to my brother. I am trying to get everything perfect before I drop the motor in. Everything is powder coated, including the intake manifold, timing covers, pulleys, valve covers, brackets etc. I installed a EGT bung in the AMS manifold and a bunch of other little nick nacks. Before Christmas I placed a huge order from summit for AN fittings for the relocation and mocal oil/water cooler piping. I am probably going to run most of my vacuum lines in stainless steel piping. I also ordered a Sard r2d2 Bov, as that was his discharge valve of choice and I ordered a pro sport evo oil pressure gauge.
I will update this thread as I go along, hope you all enjoy. Wish me luck!