Hi all,
This is to let you know that we just started the pre-order for VLine infotainment system upgrade for select Infiniti vehicles without navigation and touchscreen.
VLine is an Android based infotainment system that seamlessly integrates into your factory car stereo. Once VLine is installed you get the access to the Google and Waze Maps, music apps such as Spotify, Pandora, Web Radio, and others.
VLine gives you the access to the apps available at the Google Play store as well. No need to fumble with your phone anymore - all apps and maps run directly on VLine, and display on your factory screen.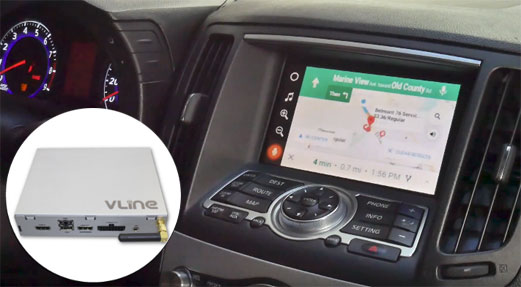 No need to change the stereo anymore, VLine allows you to preserve factory look and feel.
Demo video of VLine in Infiniti vehicle:
https://youtu.be/FUY8hw72ZgM
Working proto on Infiniti stereo without Navigation:
https://youtu.be/2OdK93Koi7Q
It is your chance to pre-order and save $134 over retail!
The product will ship after October 15th.
Learn more here:
https://gromaudio.com/store/vline/grom-vl2-nisk.html
More info:
https://gromaudio.com/vline/
Demo videos:
https://gromaudio.com/vline/video.html
Drive happy!