Okay, Through some internet digging I was able to find out that Naoki Kobayashi, founder and CEO of Drift 101 Driving school in California, used to run a J30 drift car.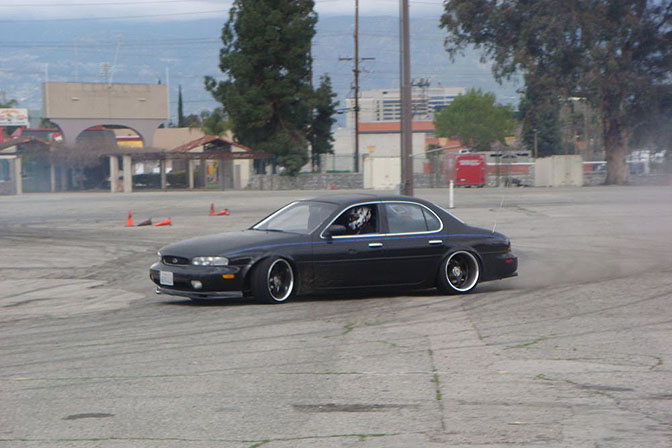 Neat.
So I reached out to him via-email on their website asking about the best way to lower the car (as mine is strictly a drift missile as well). I will post his response below:
"Yes, I had a J30 at one point! Its been a while but I believe I used a lot of S13 suspension parts on my J30. The fronts were the only tricky part with the s13 stuff, but I believe companies such as Megan racing sells their Q45 coilover kit that fits the fronts with no issue."
So....
I headed over to some Y33/Q45 threads and found that when moving to S-Chassis suspension, their "parts needed" list for the front is identical to ours. Rear bolts right up (with tophats transferred over).
Is it possible that we can buy a set of Q45 coilers off the shelf and bolt them up? If nobody knows its a definite "no", I may just call godspeed and order their set for $630 as long as they're returnable and report back here. Anyone tried this or heard of this?