So I'm new to NICO and thought it was about time to get an account here seeing as all the other smaller sites that I'm on seem to be dying recently. A bit of background info, I currently own 2 1993 Nissan 240SXs, one Coupe and one Vert. The coupe has been stripped to a shell and has a built KA-T waiting for it as well as a list of body, interior, and driveline mods. But that car isn't the point of this post. The other car is a white 1993 Vert that I bought back in October of 2011.
The story behind the car is that the seller bought it in Texas for his son before the family moved to ohio a few years ago. So, Junior it appears, has been in and out of the correctional system recently and about October, the father gave up waiting for his son to straighten out and the car ended up on ebay. I drove to Ohio after bidding on the car and took it for a test drive. Besides a killer shake in the 55-65mph range, the car seemed to be in pretty good knick for a car of its age. It was stunning to look at it when I got it and I immediately fell in love with the car.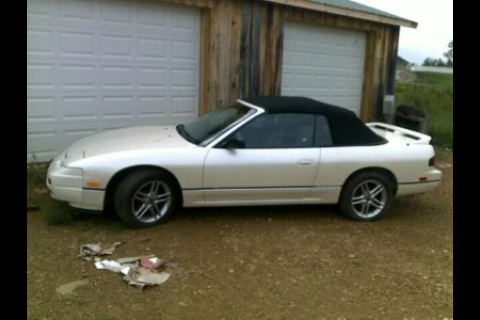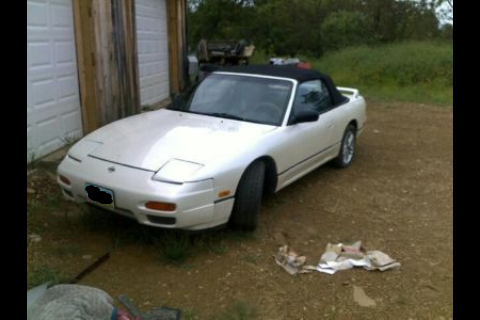 I drove the car home from Ohio, and it drove fine except for the aforementioned shaking issue, a cranky security system, and no radio. When I got it home, I decided to take it in for an alignment, wheel balance, and tire inspection as the seller said the shaking was due to a damaged tire. Well the Alignment shop found a lot more than bad tires. Mainly they found this.....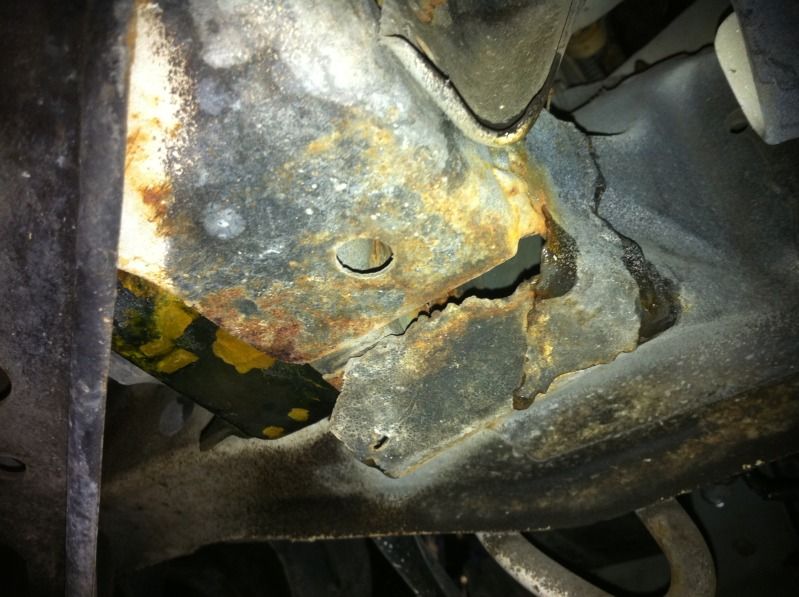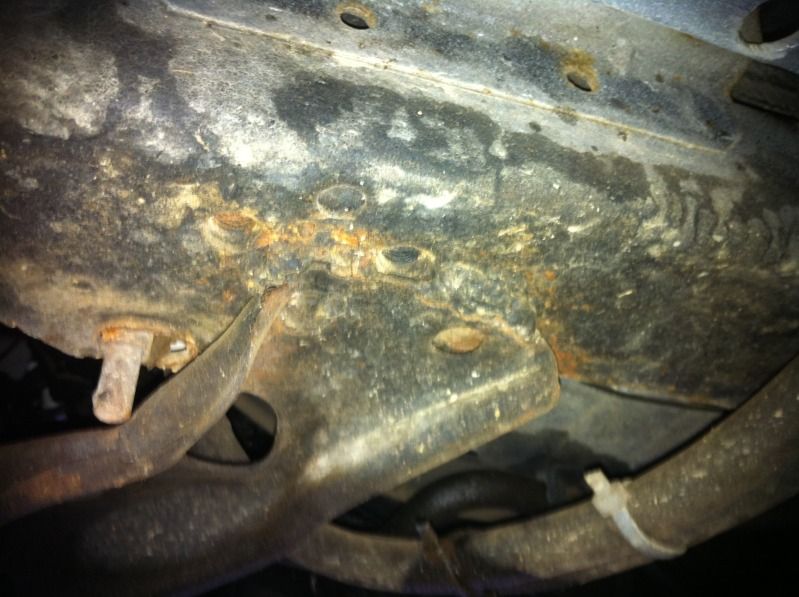 After cleaning out my pants, I decided to take the car off the road and repair the damage correctly, definition of correctly here being "Better than the previous idiot". I started by buying a used JDM from shell from Nick at Elite|JDM in Philly PA and stripping the front of the car. I then began cutting out spot welds and prepping the front shell and car to allow me to marry the two together and replace all of the damaged parts, essentially the entire rad core, the pass front fender well, and part of the pass side frame. During the tear down I found these other jewels of automotive kludging....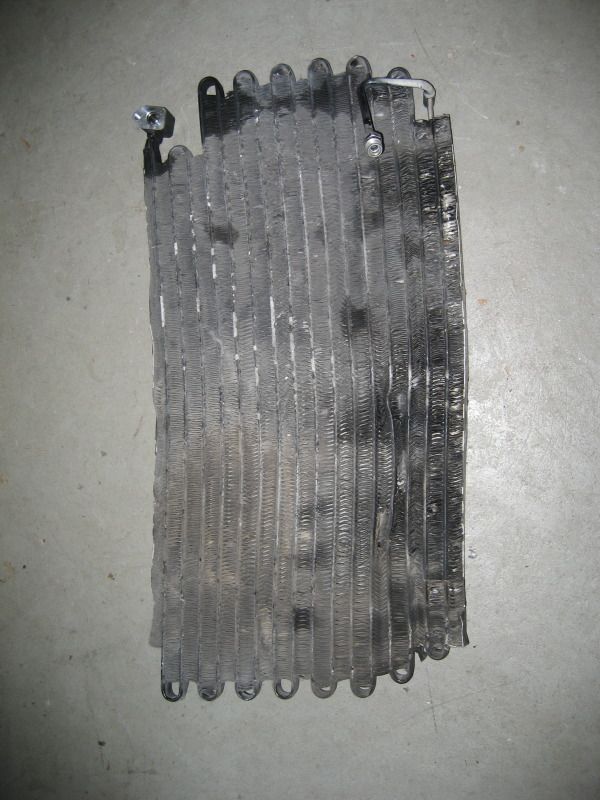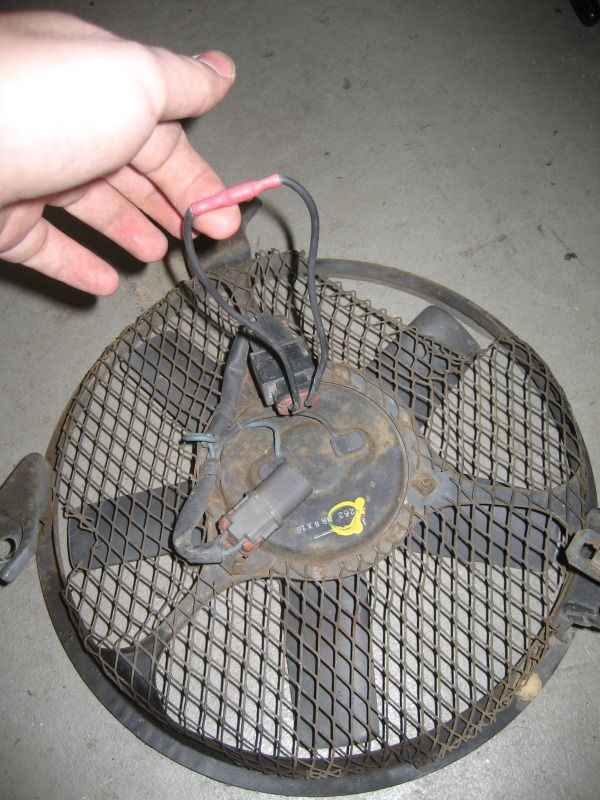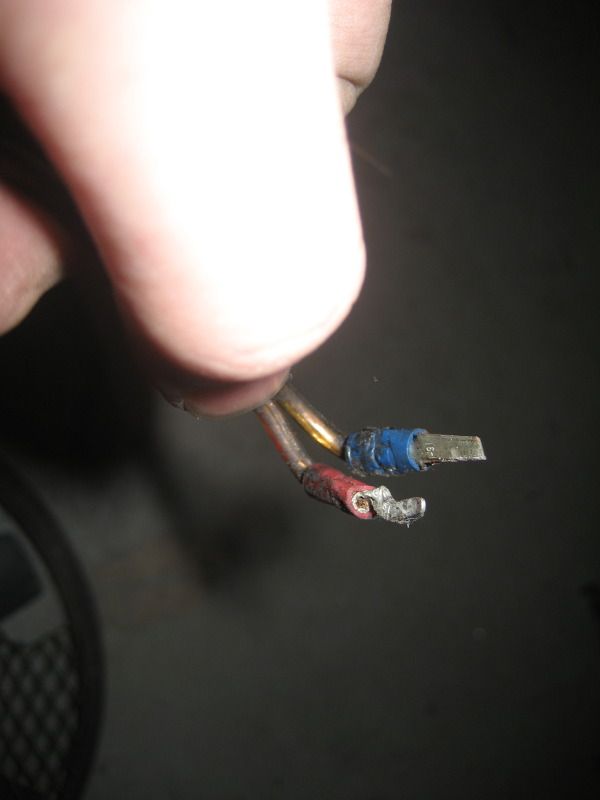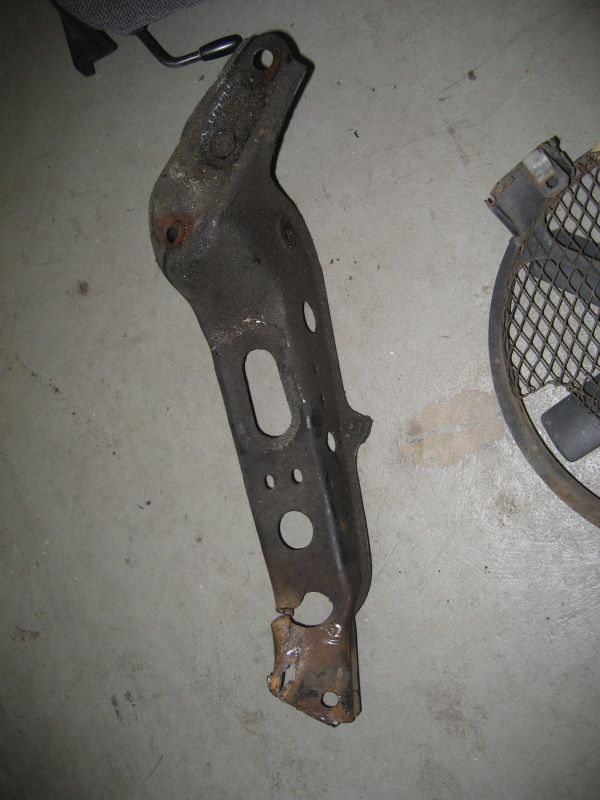 Instead of a thorough explanation I'll be lazy and just post pics of the tear down and repair...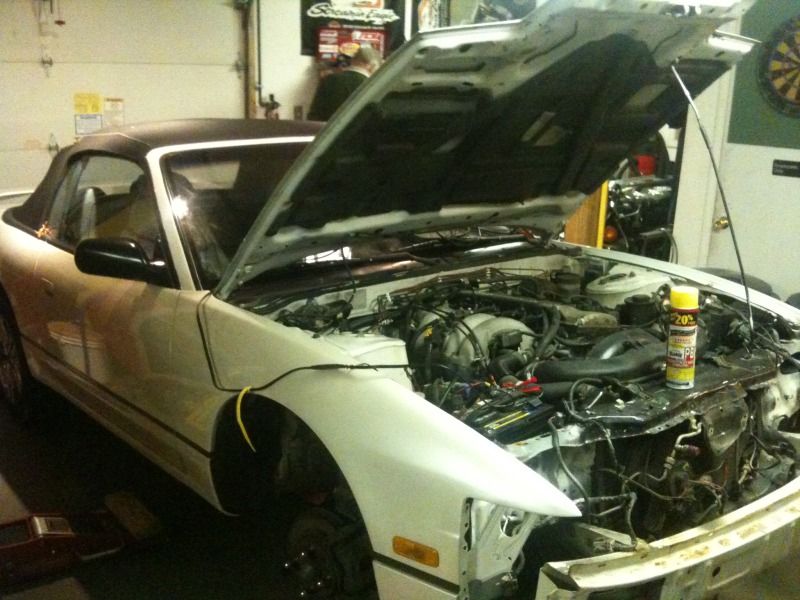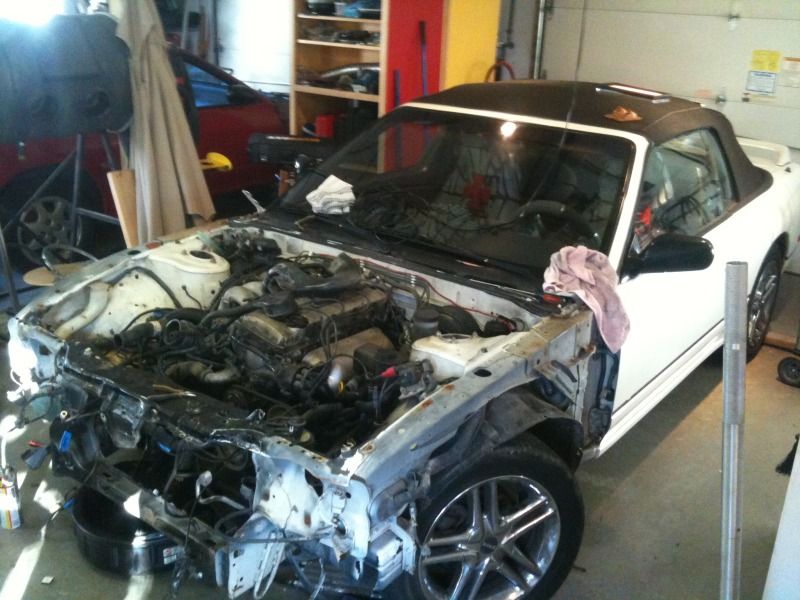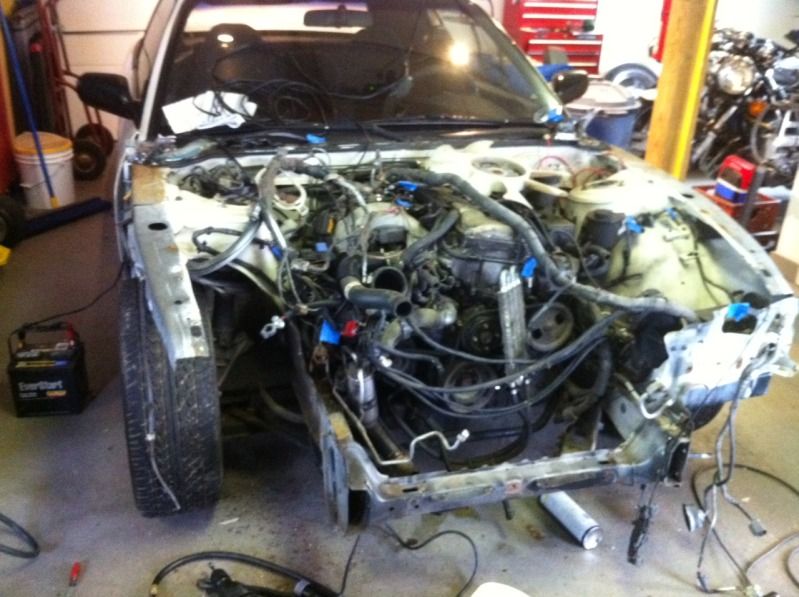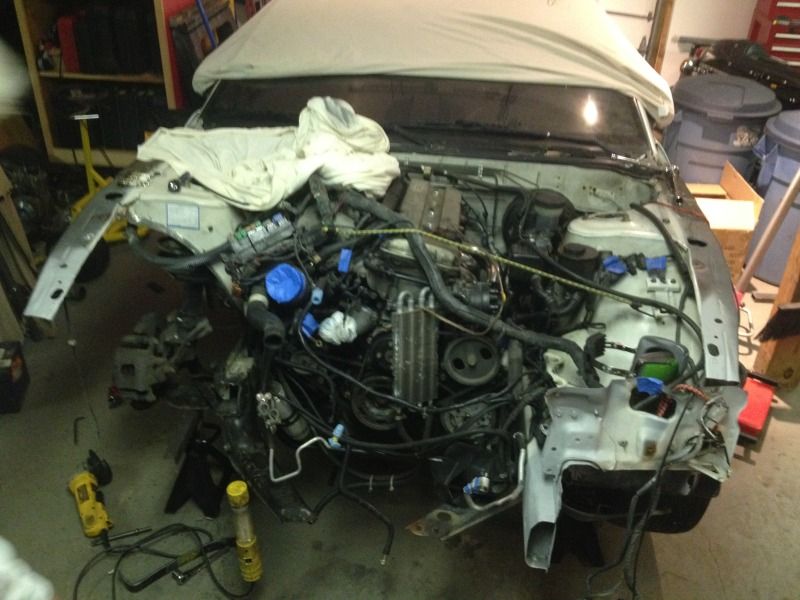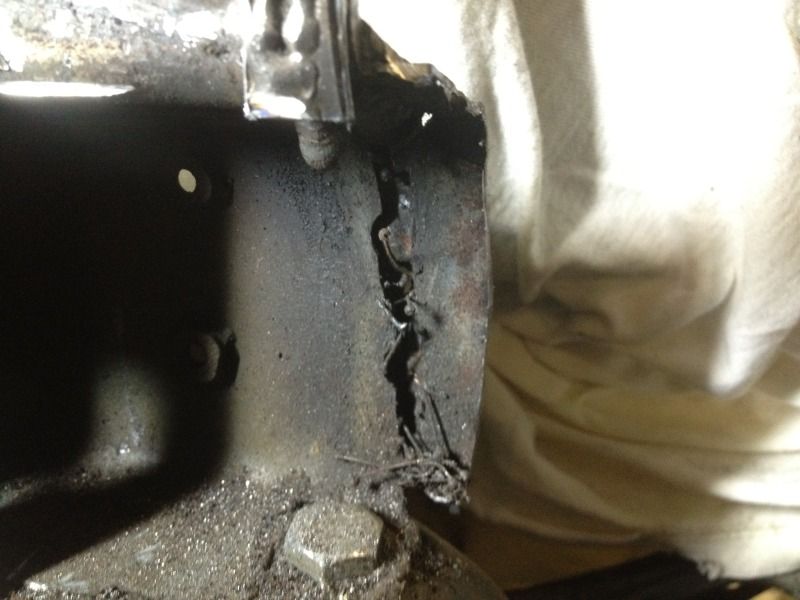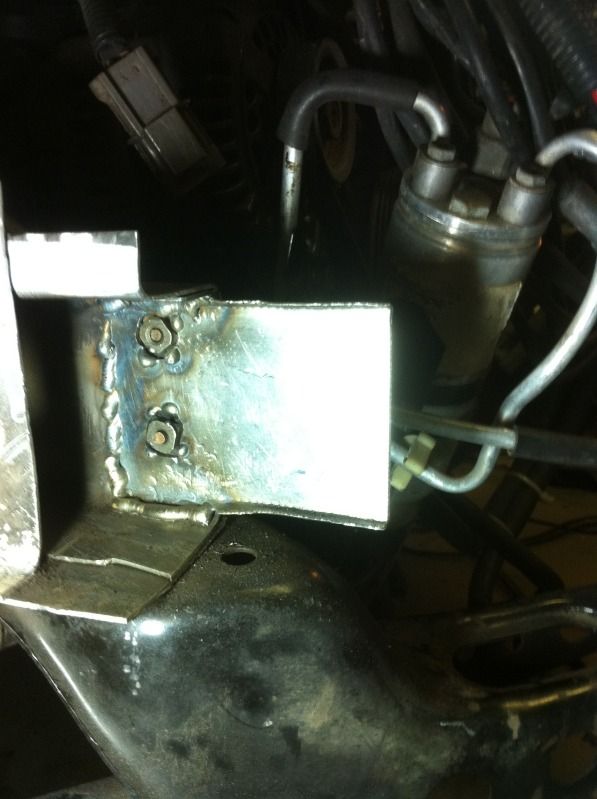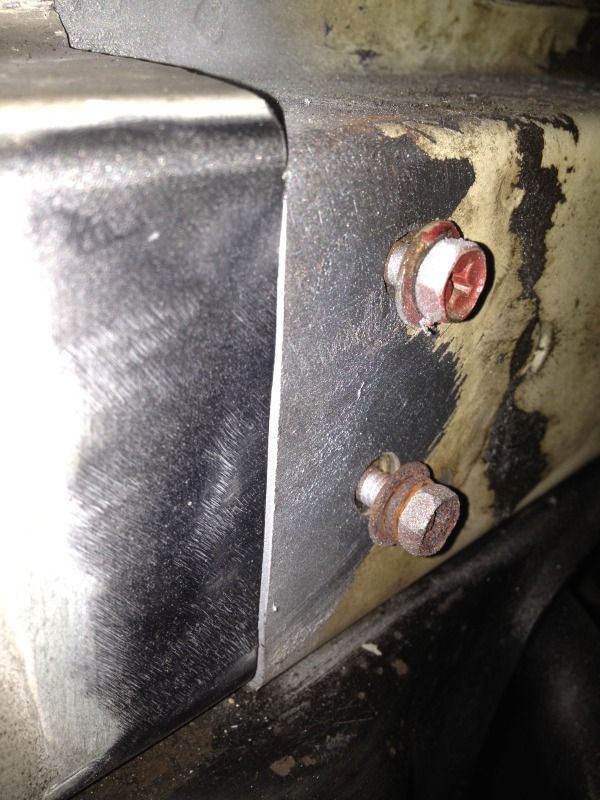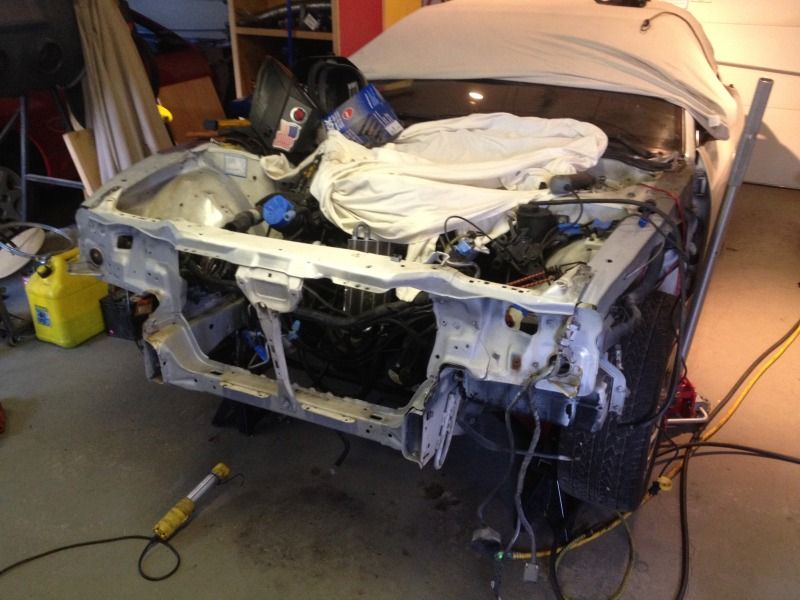 I expect only a few more weeks of night time work on the car and I should have the frame back together, with everything ready for a state inspection and an alignment. In the mean time I have also done some general interior cleaning and have also replaced the damaged factory seats with a set of lightly used JDM dark blue cloth ones that I picked up at Elite|JDM. If there seems to be any interest here I will keep updating these repairs. Hope you guys enjoy this and I should be on the road soon.