Hello all My name is Matt I have been a member on here for quite a while and just got approval to start offering powder coating service to you guys. We used to have a guy on here that did it but he got out of it. I started coating several months ago and have been doing stuff for my cars as well as some friends. I have a pretty good setup and can do anything that fits in a standard oven that is metal and will withstand 400*F. I do alot of valve covers, brackets, calipers, and misc brackets. I do have some cores for s14 stuff but other than that I will have to have yours to start with for now until I can come up with more cores. I will get more pictures loaded up as soon as I can. I lost my old phone that had almost all of my pictures on it. These are the ones that I already had uploaded on photobucket or have done within the last month.
Price wise I am going to try to match what the previous coater offered. I will do my best to help you out on your projects and
I will guarantee them for the same 60 days
. I wouldn't ship the part out unless I would be 100% comfortable putting it on my own car! I will keep updating this thread as I get more photos together.
4cyl valve covers will be $60 shipped single stage. multicoats/clear will be an extra $10
6cyl and 8cyl valve covers will be $80 shipped single stage. multicoats/clear will be an extra $10
Other parts will have to be on a piece by piece basis but if they are smaller they will generally be pretty cheap. For instance the water necks pictured below would be 25 shipped.
I personally recomend doing the upper timing chain cover along with the valve cover it looks awesome together. If you are doing the valve cover I would also do the timing cover for only $20 more if it is the same color. Color combos are endless! I have 20ish colors in stock but will order whatever you want just allow an extra week or so. If it is a very bizaare color I will never use again it will be $10 to order it. If it is something common and I am just out or don't have it there will be no charge. If there is a color that The Chosen One did and you would like me to do something for you in it that is no problem just reference the color or a picture of the color and I will get it taken care of. Enough of the long text lets get to the pictures!
Here is my contact info
Matt Fowler
cell-417-six19-1789
email is
[email protected]
I can be reached via pm or posting in this thread as well
S14 KA24DE in Ultimate Chrome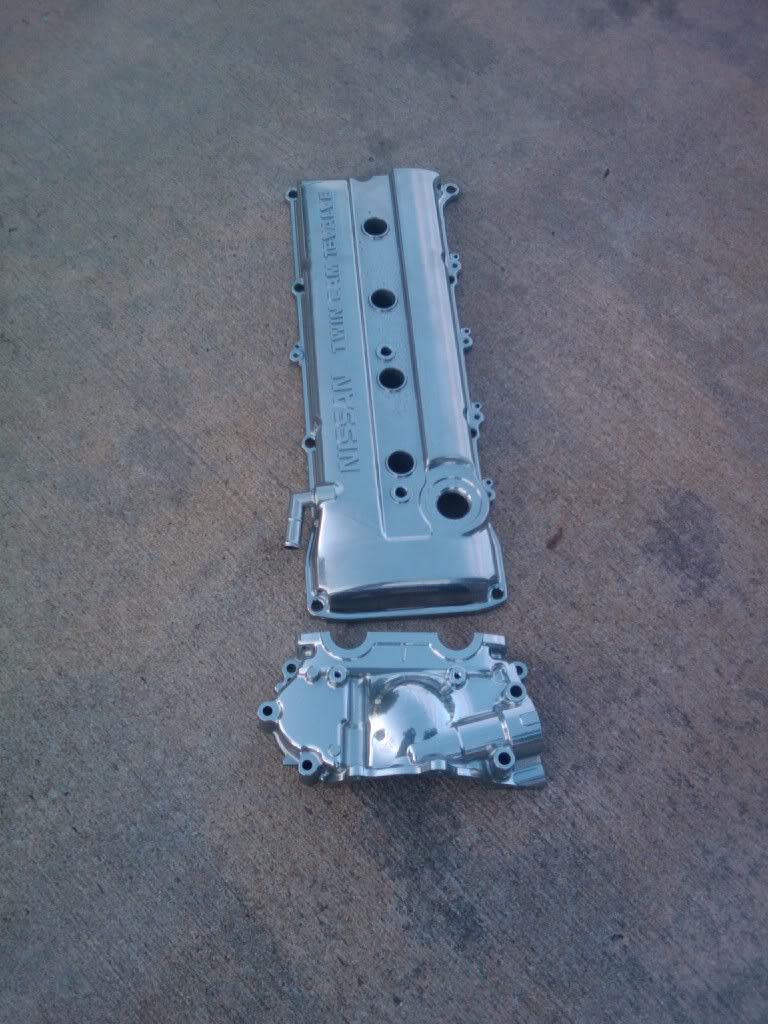 S14 ka24de in Black Ice Wrinkle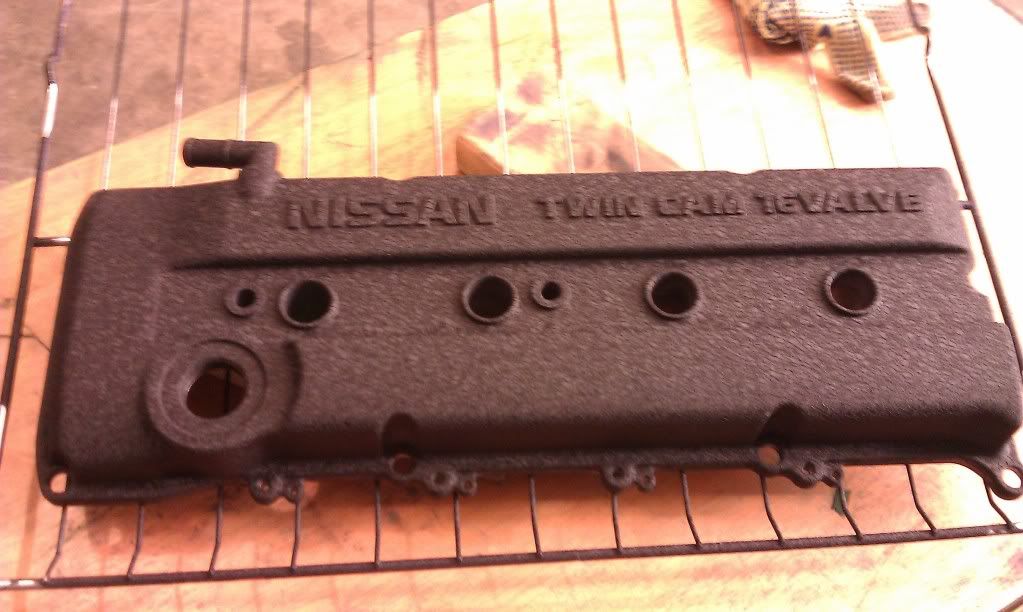 polished letters (no charge for raised letters)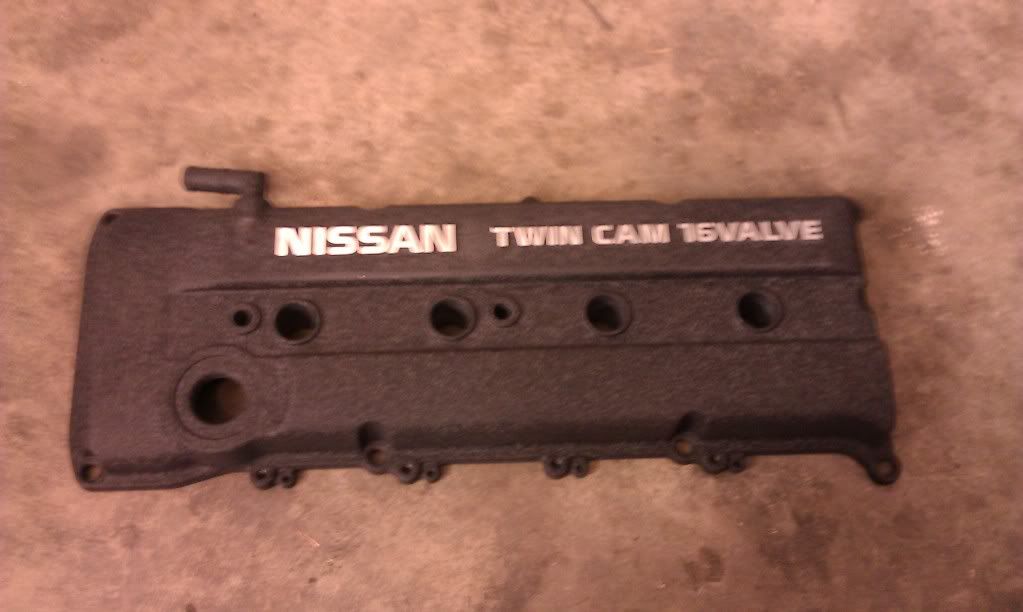 D series water neck in black chrome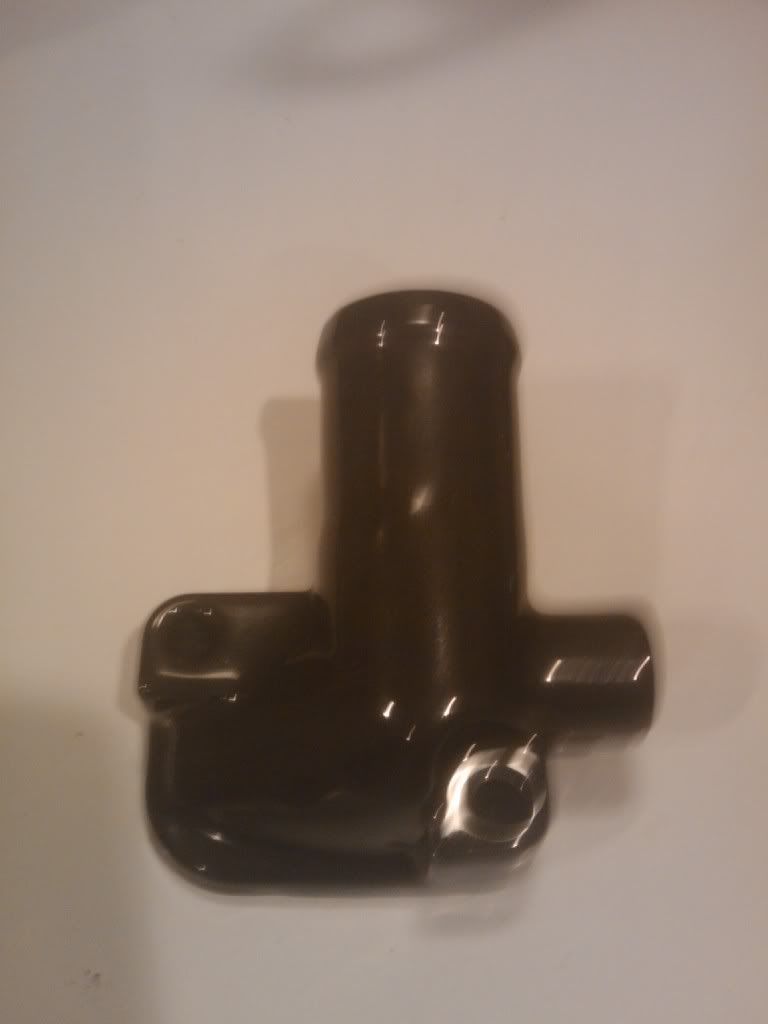 SBC small block chevy valve covers in candy lime green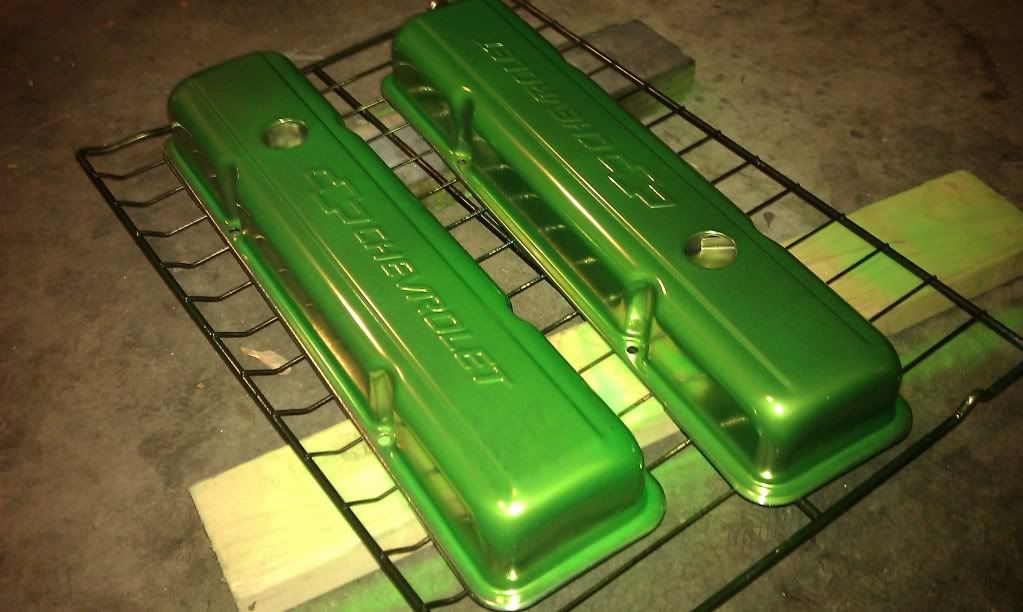 S14 valve cover in candy red w/ matching timing chain cover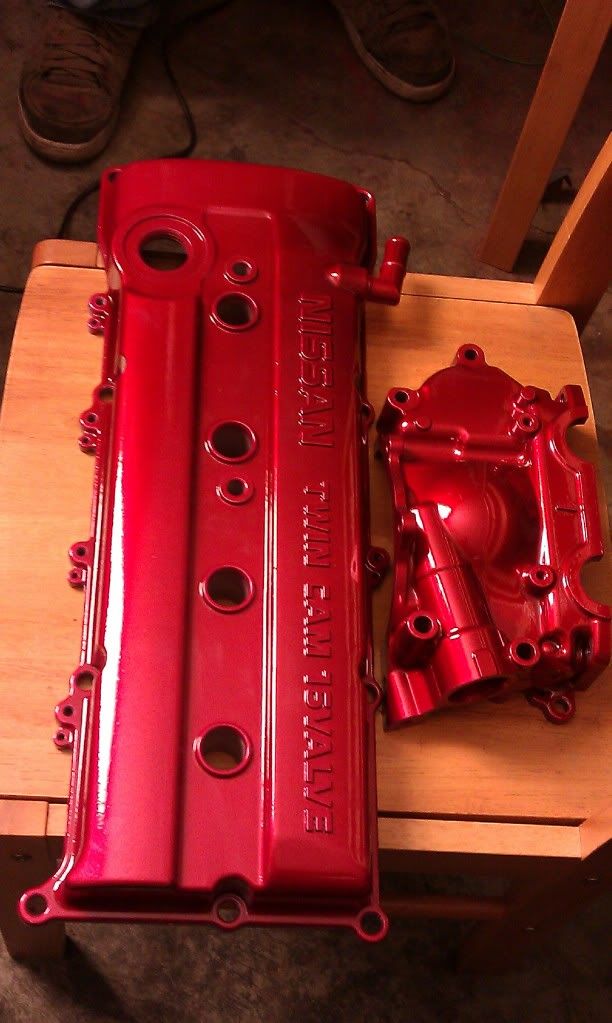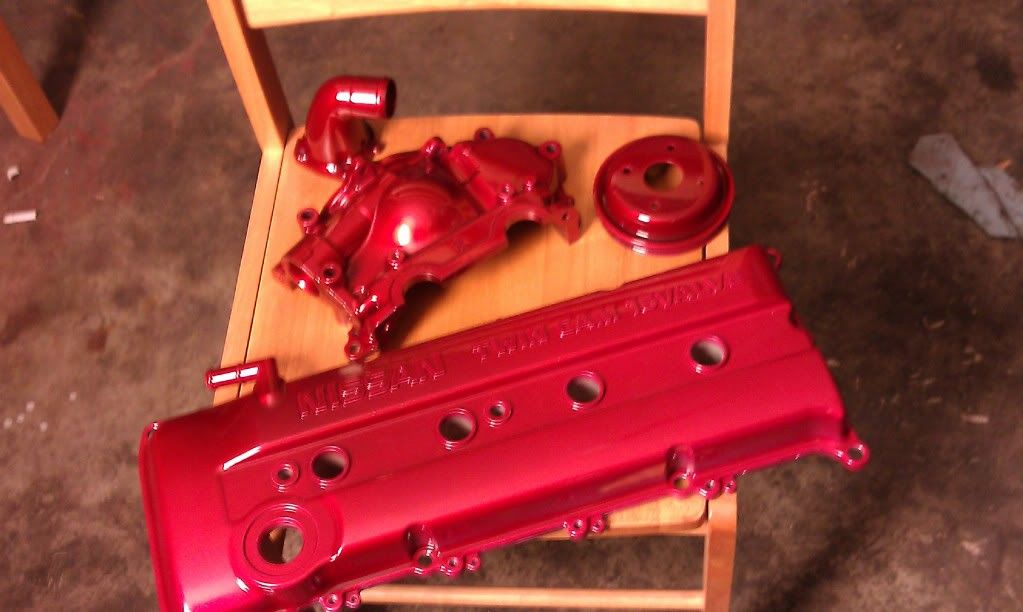 S14 Ka water neck in dormant blue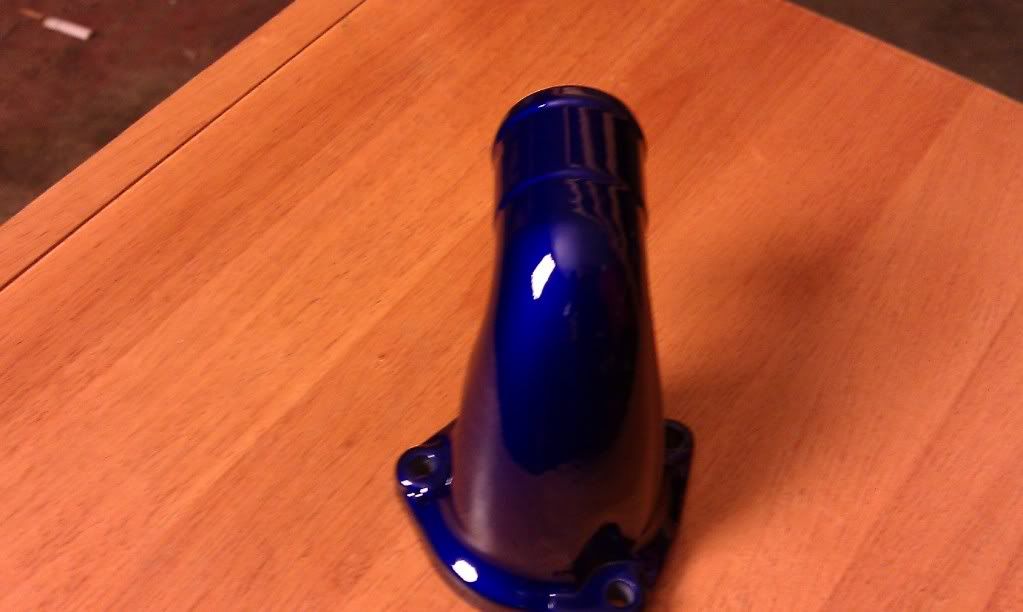 B18 valve cover in Matte Bronze(poor lighting in picture)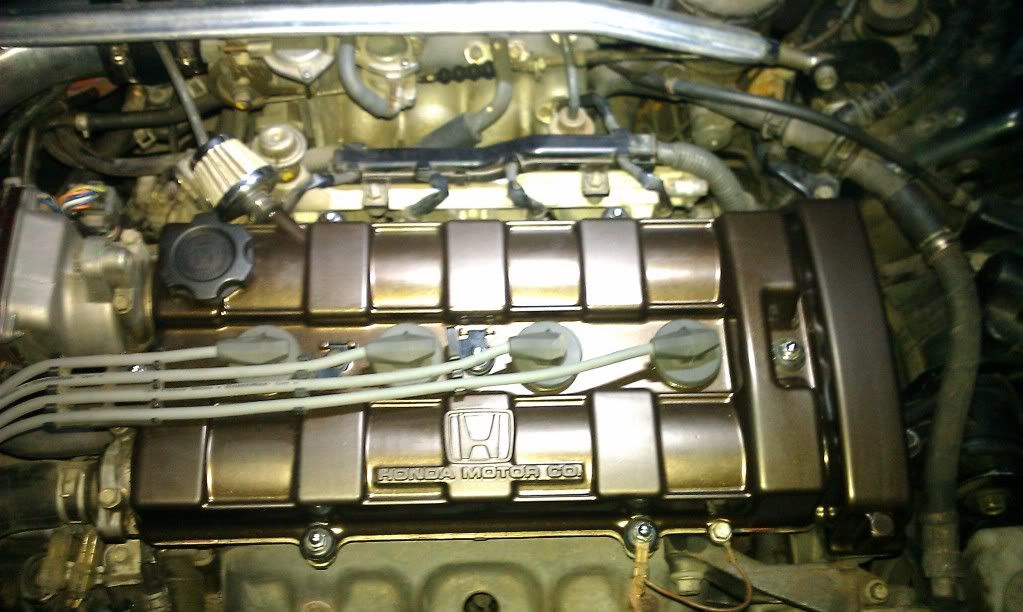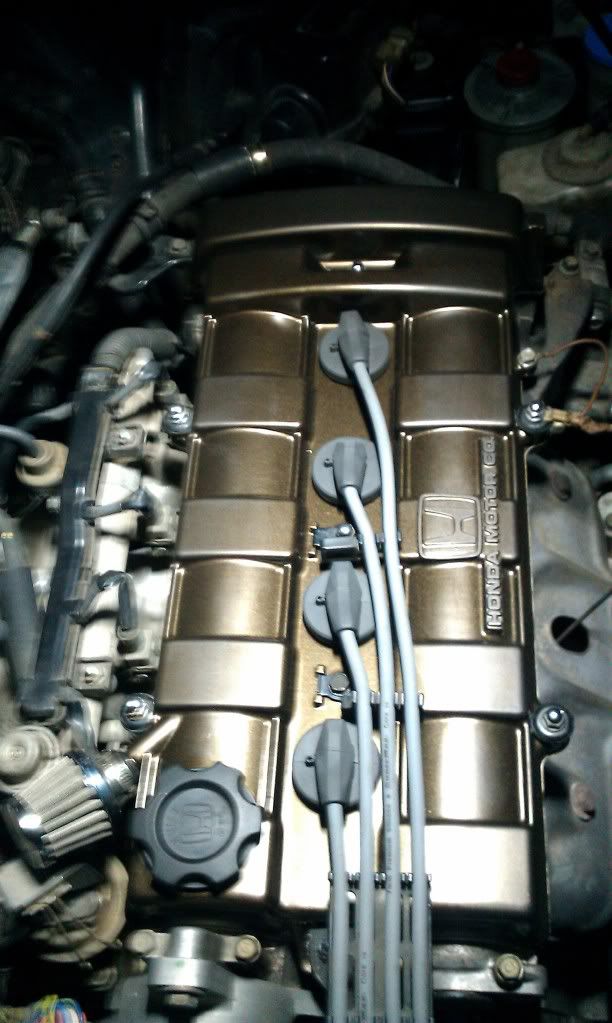 S14 upper timing chain cover in OSC Orange(this color is sick pic does no justice)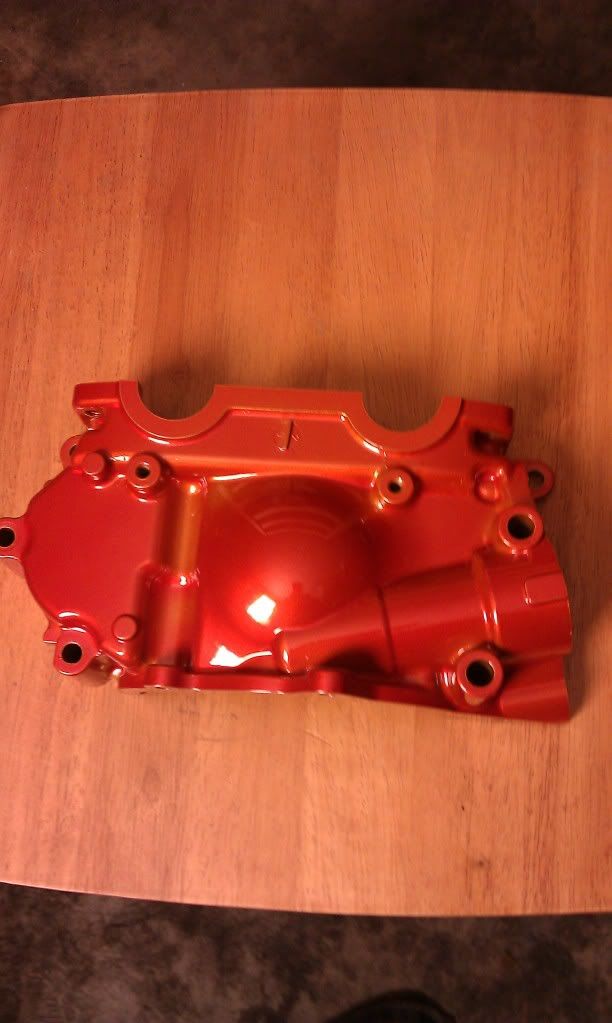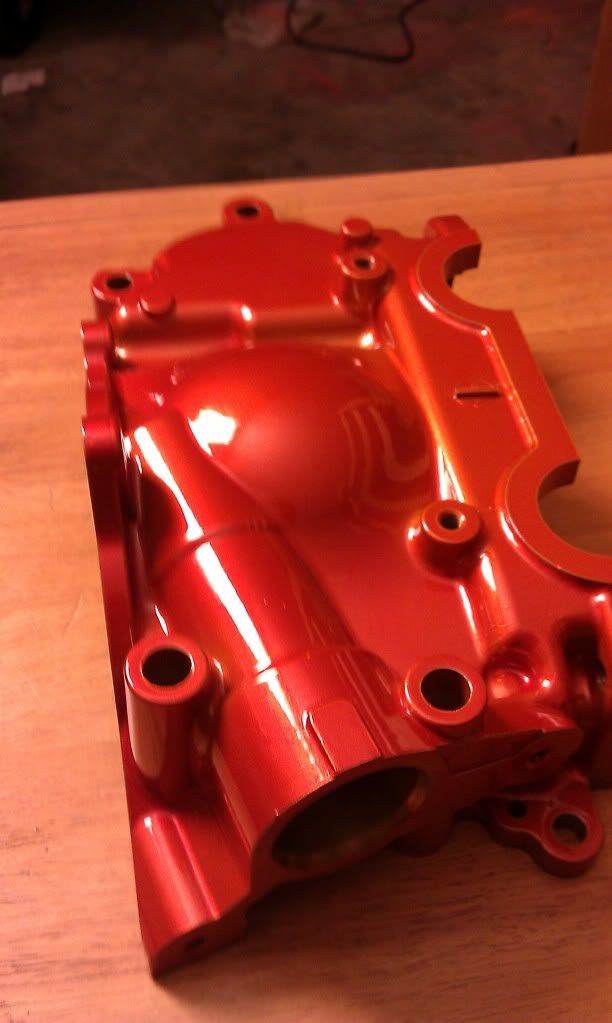 LS1 timing chain cover in black wrinkle ice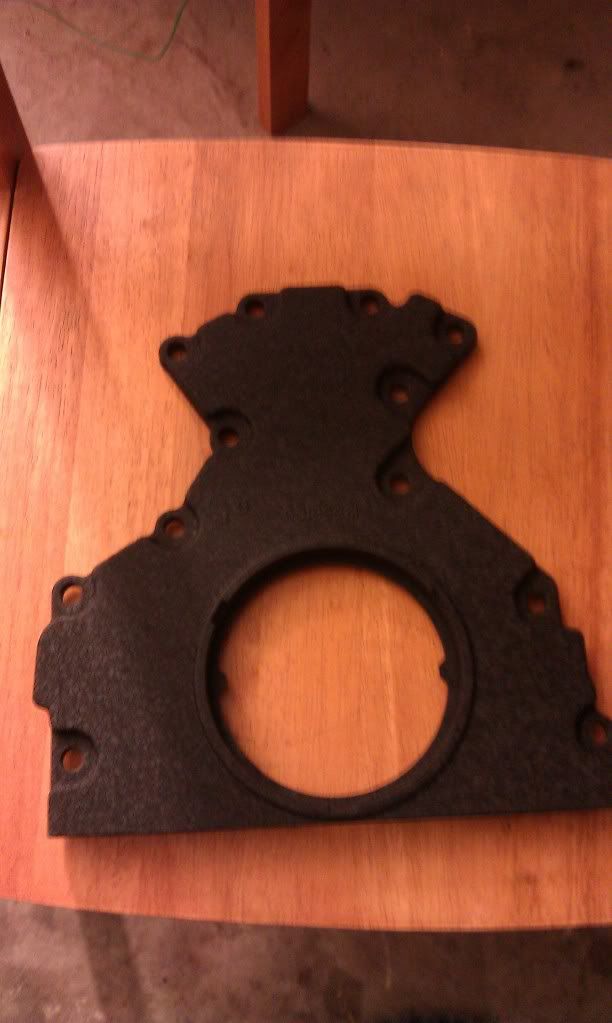 I will update this as I go I know I have a bunch more pictures on my laptop.