Hello everyone! I have a question for you all.
Where does this bracket go?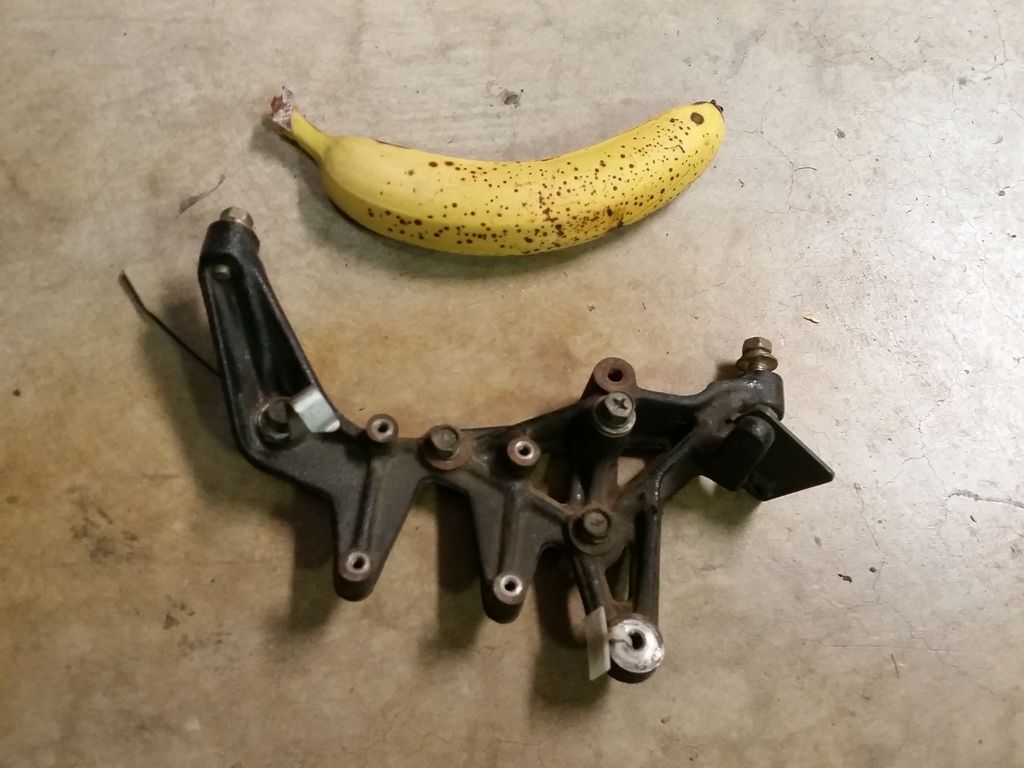 Banana for scale
The engine is an RNU12 Bluebird CA18DET, the AWD motor with the top mount intercooler, which I'm slowly swapping into an 88 Pulsar NX.
I took my CA18 apart to the short block like, 2 years ago. I labeled most of the items I removed, and took tons of pictures step by step to assist in reassembly. However, while my engine was at the machine shop, my phone shat itself and I lost all of the pictures, as they were on internal data. It sucked butt and has set me back a couple years. The whole thing seemed so overwhelming especially without those pictures to guide me.
I'll get the ambition back, get some progress done for a while, and then I'll get stuck/lost somewhere, and stop. The process goes over and over
Anyways, I have an 88 Pulsar NX FSM, and the S13 FSM thats floating around the web, and I have inspected all of the pictures of the AWD motor that can be found on Google very, very closely, but this bracket isn't visible in any of them! I think that it attaches to the main water pipe but can't figure out how. I can't find any bolt holes that line up with the bolts on this bracket. Maybe something else I forgot about installs underneath it and then this bolts to that.
If anybody knows, I would greatly appreciate the help, please!
Also, if any of you FWD guys have the U12 motor and have any detailed pictures esp of the intake manifold area, I would love you forever!!