I'm in the process of documenting the rebuild on our 64 NL320 and decided to start a thread and share a few photos. 'Mighty Mouse' came to live with us just over a year ago. He was a pretty straight survivor with an approximate 20 year old repaint. He had the original motor with a loose lower end and I puttered him around town not putting too much pressure on for the past year just evaluating the condition of all systems. Early on I knew that the engine needed attention and started accumulating the goodies needed for a complete engine rebuild.
Speeding on ahead Getting ready for power unit extraction a few days before Thanksgiving 2014.
On the operating table.
My world is coming apart.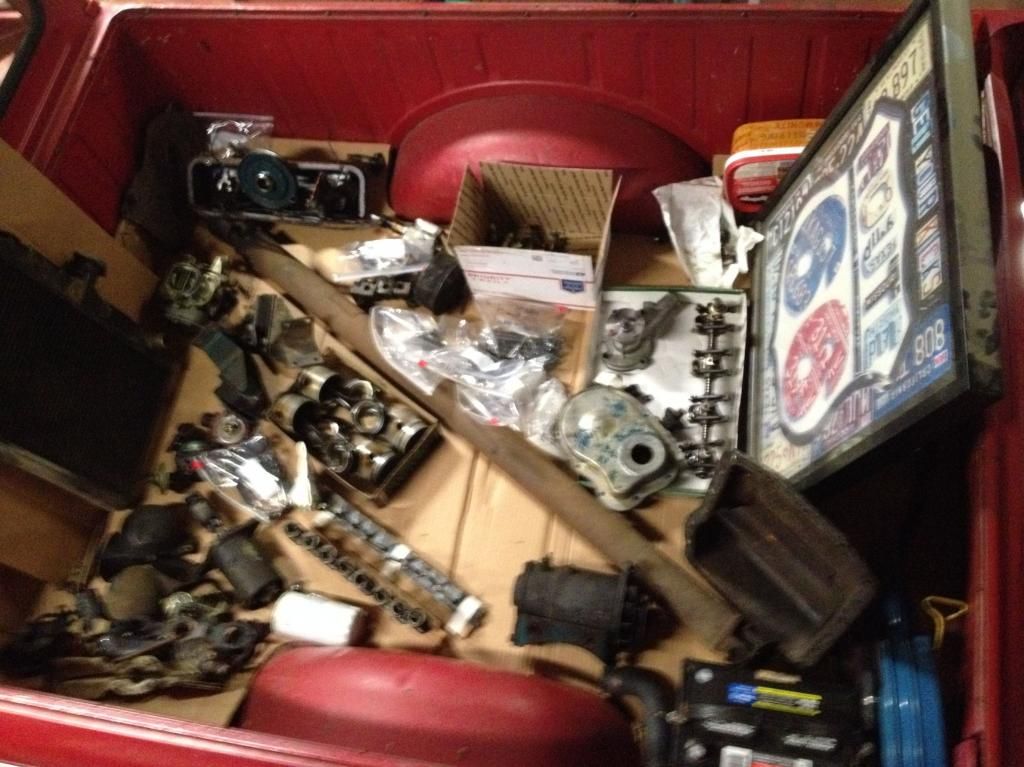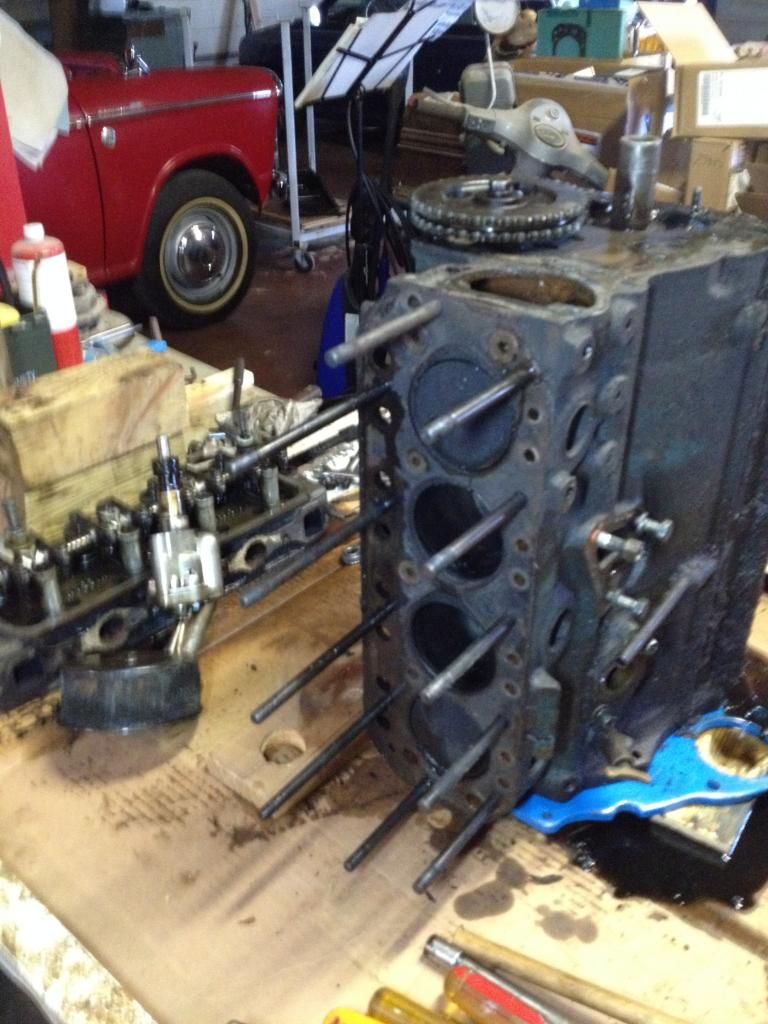 I'm leaving out a lot of stuff in this first post. Ready for paint a few days ago.
And painted with pieces hung together for a nice visual.
As I said, I'm simplifying and speeding this up as an initial post. I'll be back to fill in some of the steps leading up to this.
Later steve