Ever since Nissan's press conference a few months ago, there has been speculation about what is under the cover... but it has been picking up lately
Over at
http://www.mulsannescorner.com/
. Claiming insider info, the speculation is a front-engine car with a Cosworth-sourced F1-derived V6 mounted transversely and powering the front axel with KERS powering the rear axel. About 600hp from the engine and 1000+hp from the total system. According to their source, there are transmissions at both axels. No rear spoiler. Drawing looks like the Batmobile.
Jalopnik is also claiming some insider info on a front-engine car
http://blackflag.jalopnik.com/exclusive ... 1673335696
. They also are claiming a front-engine turbo V6 of 2.0l.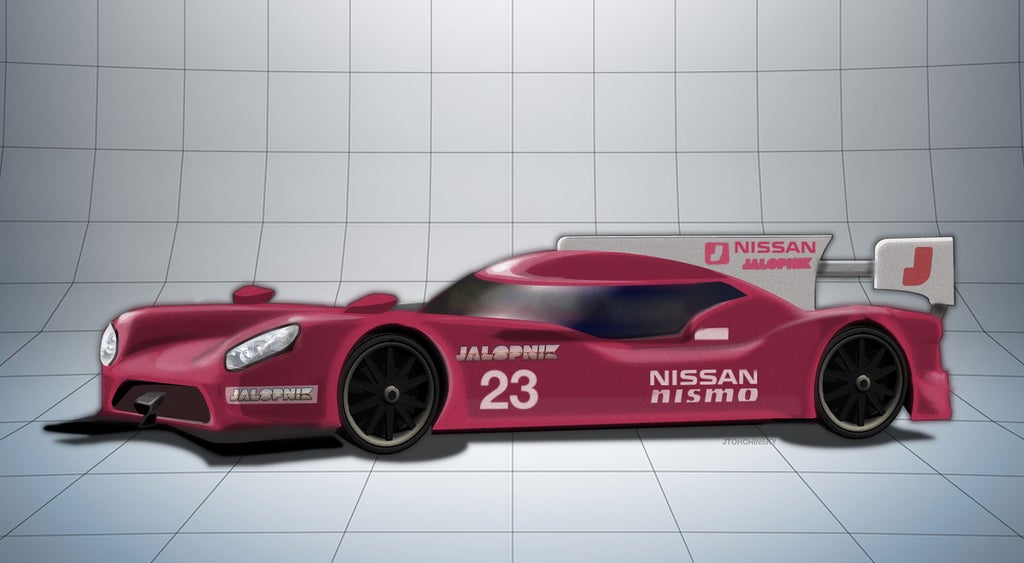 More sketches on twitter: