I've posted updates and pics here and there, but I guess its time for what some might call a build thread. I'll warn everyone now that there isn't really much documentation of work out side of the front end conversion and body kits after that. You can thank multiple PC crashes for that.
Unfortunately, I don't have any pics of the day I picked it up, but I purchased it stock, bone stock. Just the way I wanted it. That was back in '06 now, my how time flies!!!
First thing I did was strip off the parts from my coupe that I wanted to donate to the cause. The two main things were my s14 seats and my coilovers.
After that, it was time for a 5-speed swap and 5-lug.
And once the money was saved, it was time to buy the first round of Skyline parts to try the conversion. They were all OEM parts including metal bumper and radiator supports. My body man ended up rethinking the pieces that we used when I saw the GTP conversion. So, the order was placed and about 2 weeks later...
And then assembly a little later(yes raceon is using my pics, i just dont have the original any more )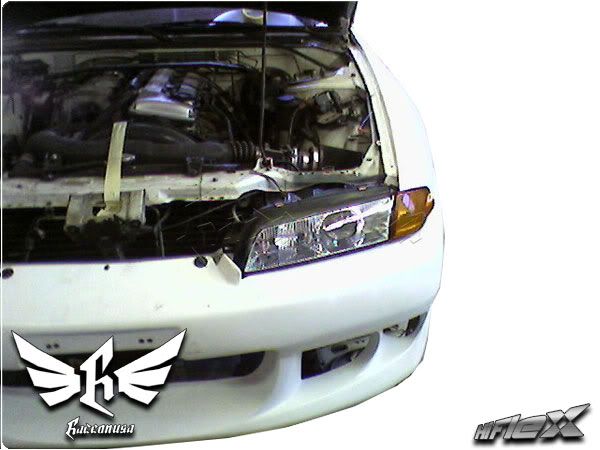 And when it was all said and done...
Those wheels were all nice and dandy except I was borrowing from my brother while he was replacing his car, so I had to give them back. But, when one door shuts, another opens. Time for the Hot Wheels Sixty Eights that were on my car for all the pics this board has seen.(The Orlando Wing House girls loved it!)(Trip back to Tampa from O-town, that was my brother's last s-chassis before he sold it)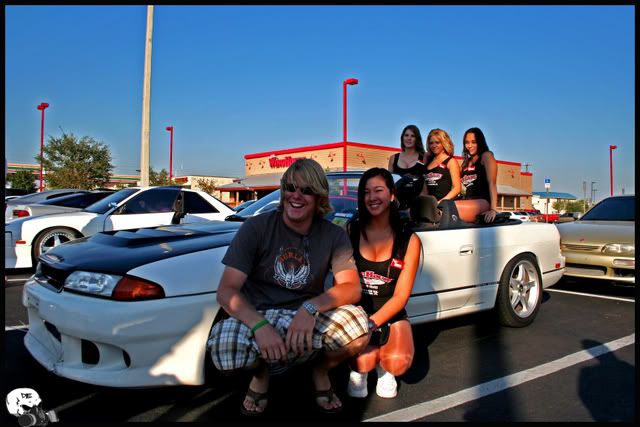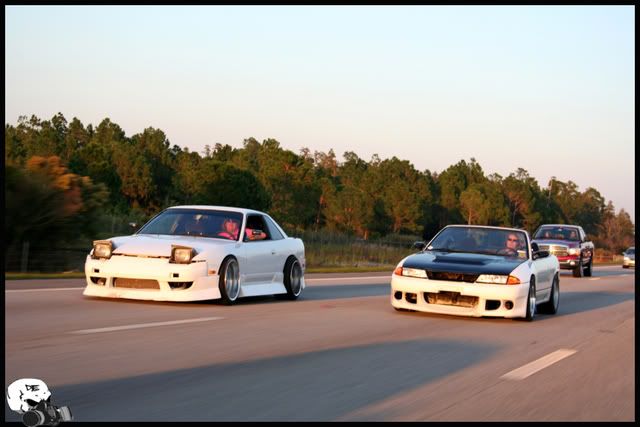 So the car stayed like that for a long time until one of my best friend's pointed out that Raceon had some how gotten a hold of my conversion pics and were using them for advertisements. So I called them up and said I would like to work with them to try and get some new digs...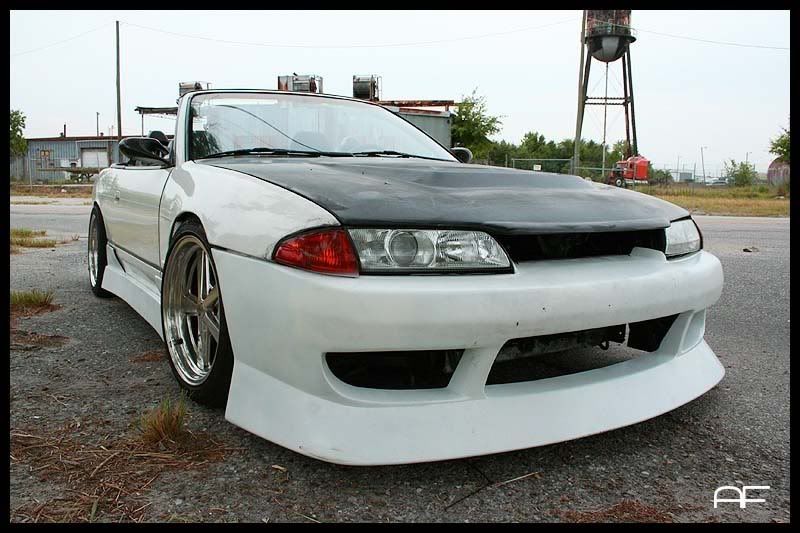 And it pretty much stayed that way, well, except for when I destroyed the front bumper on a hidden dip in poring rain. That sucked. Then it went back to the old and busted setup
Anyways, thats been it until a couple months ago when I called up Edward at Raceon again to get the body kit I've REALLY wanted, and updated the wheels a bit. It still needs a ton of fit and finish, but that should be coming shortly. The new wheels, Work VS-SD's in a ball dropping 18x10 -15 / 18x11 -17
Heres a taste of where shes at right now...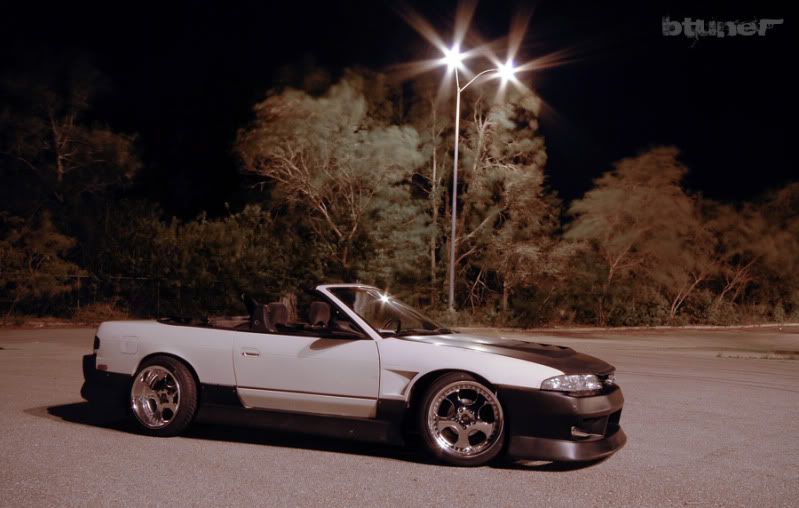 Any ways, thanks to who ever is interested enough to read this. I promise, I'll keep this one updated.
6/25/09 was the point of no return...
it started: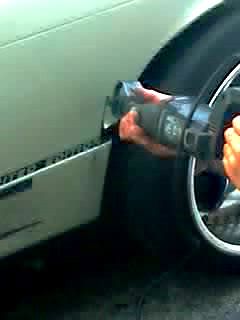 no going back: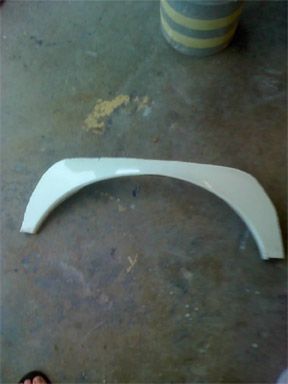 but its all for the better: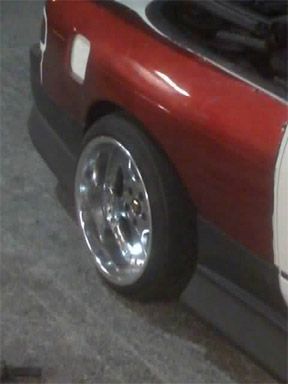 Saturday morning saw 2 inches taken out of the back and trip down to Bradenton FL for a car show. Supposedly took 2nd in the Fitment/Stance category, but they failed to have 2nd/3rd awards for that category (and a couple others, that pretty much sucked). But here is some of the first pics that surfaced from there.
thanks guys. fenders don't have any extra reinforcement other than panel bond and screws, its actually amazingly sturdy. There are some big freaking holes in the driver side because we got a bit crazy with the sawzall, but passenger side was done more surgically.
Paint is coming, soon hopefully. We'll see what color it ends up, but I've got a friend with a pretty sick custom mix that might sell it to me.
As promised, photos hoot pics are here now.
Finally a new chapter is written. March and April were very productive months. First came the quickie single stage white paint job to make it look like a whole car and then April brought a great deal on an SR swap. This is the first picture to surface after the overhaul…
Just wrapped up a photoshoot with a good friend (same one whos responsible for all the other shoots) and heres the first to be finished up