Backseat 2008 M35X
To remove the rear cushion there is a black ring inside the yellow circle that you have to pull forward to release the seat (you will need pliers). At the same time you pull the ring, lift the cushion. It is the same process on the left and right. Once both sides are done, lift the whole seat up AND towards the front at the same time…there are two hooks going behind the backrest that you essentially have to slide out. In the pic the red circle is the wire harness going to the trunk, another on is on the other side.
A shot of the whole cushion area
To remove the backrest, there are four nuts that have to be removed that will be exposed once the cushion is removed; I believe they are 9/16. Once they are removed, pull the seats forward to clear the bolts.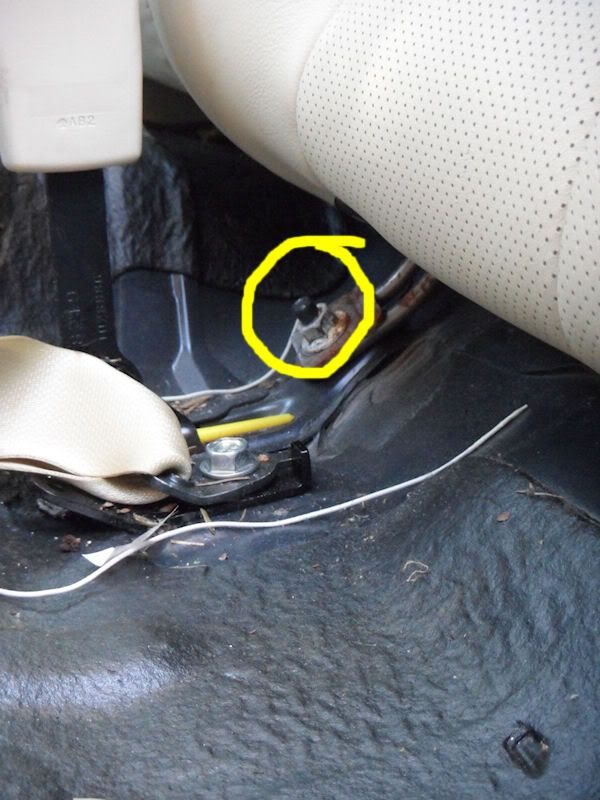 Then you have to lift the back rest up; there are three hooks behind the cushion (left, right, center). Once cleared pull forward and just take it out (this is hella problem putting back).
Pick of the whole back rest. Yellows are the hooks. The top Reds are where the wire harnesses go to the back. The lower Reds are grounding points you could use. (That red wire is mine)
Close up of wire harness going to back.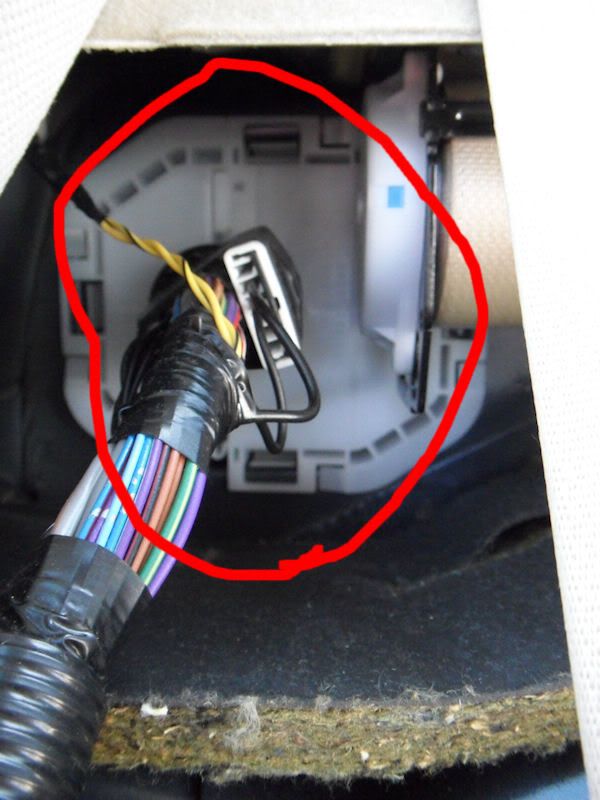 This pic is actually from inside of the trunk, if you look at the back rest pic you can see where this wire is fed from and how to get wires to the back. There is one on the drivers side as well.