Passenger Front Dash/Glovebox 2008 M35X
Open glovebox and prye off damper pin circled in yellow on right. Then pull in sides of glovebox a little to unhook stub circled in red. (pic by pedsemdoc)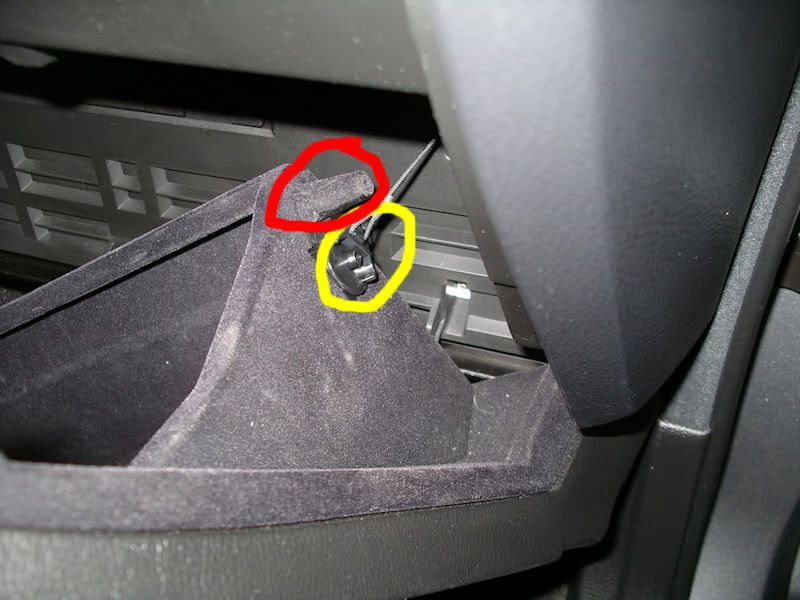 Glovebox will drop down to right and left stub should slide out. (pic by pedsemdoc)
Remove kickplate. Kickplate has three clips and one plug. Unfortunately I forgot to take a pic of that. Start prying up from back of kickplate. (don't pay attention to red wire you see in pic)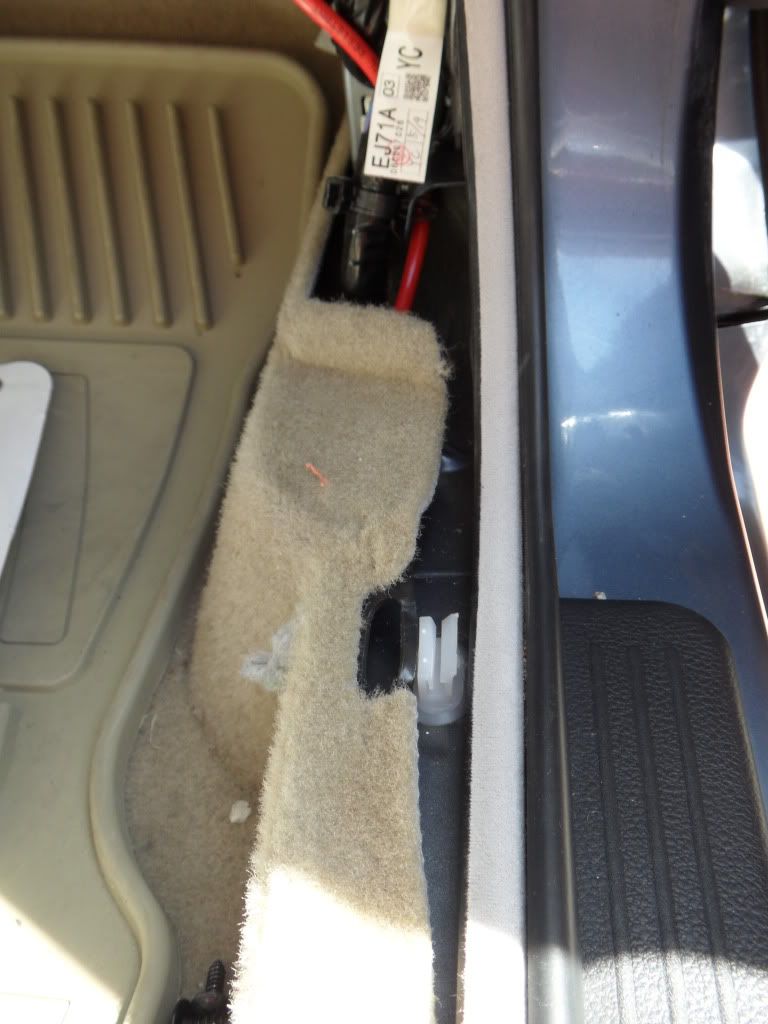 The front part of the kickplate clips into the circled portion.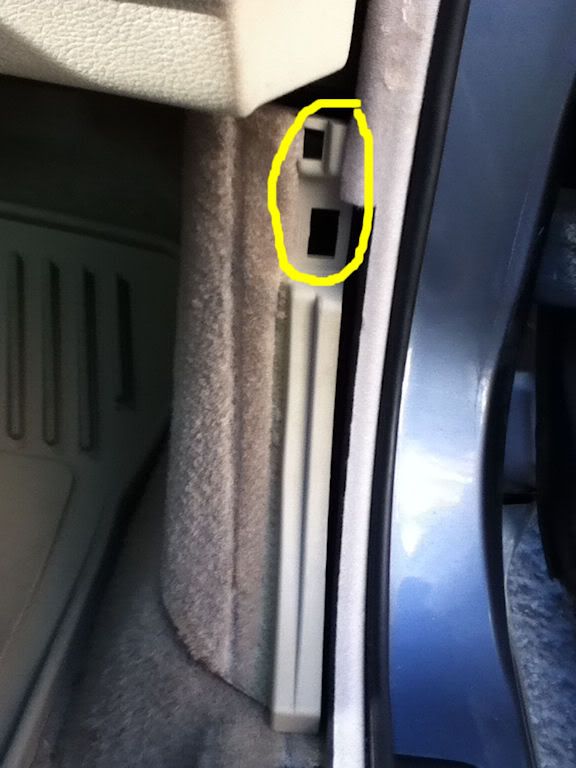 Unscrew the circled portion by hand.
Unclip the sides circled in yellow.
Prye the front towards the left to release the clips circled in yellow, and then pull forward to release the hooks circled in red.
Underneath everything, pull down slightly to release the clips circled in yellow, then pull forward to unhook the hooks at the back circled in red. Unhook the light circled in blue.
There are a bunch of screws that now have to be removed. Once removed just pull the entire piece forward. The portions circled in red have panels (obviously missing in the pic) that can simply be pulled out. The have hooks on them. When you're pulling forward, be careful, there is the trunk connector and glovebox light that you will have to unhook right behind it.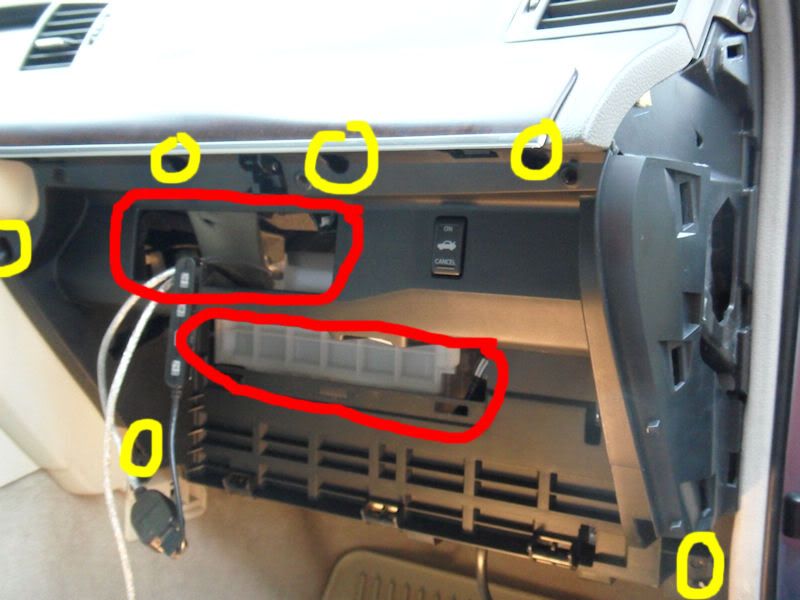 Final result. Yellow circle is a gounding point. (don't pay attention to usb wires you see in pic)