This is the Nissan Type A hydraulic fluid for the active suspension system.
As usual, Nissan has mandated using only type A in the system, and then abandoned us without an endorsed substitute.
I sacrificed some of the unicorn's blood for the sake of science....here is the Blackstone analysis for
virgin
type A (2011 vintage):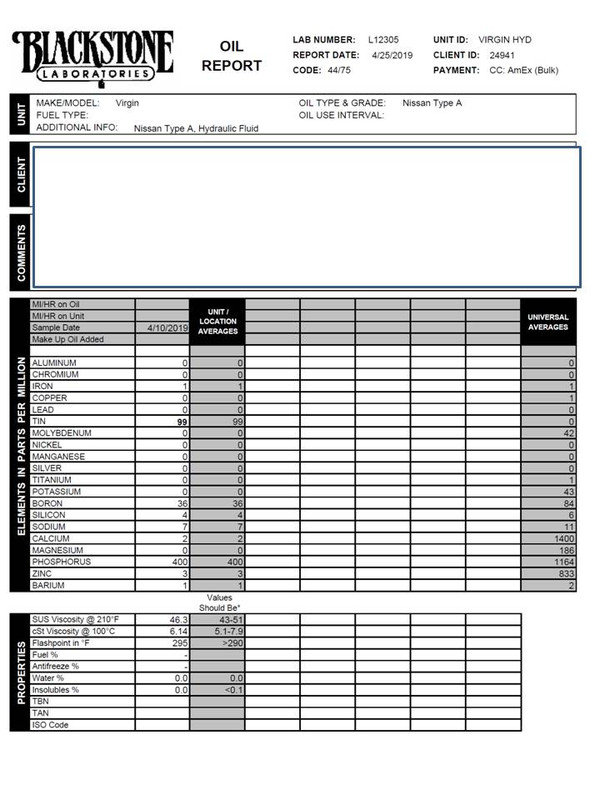 I know the Mercedes active system has some similarities, and I got a recco from one such owner to use the Pentosin CHF-11S product as a 100% replacement. I did order a 5L jug, which i will begin to introduce to the existing fluid unless someone screams: NOOOOOO!