Installing Mirror covers with LEDs.
Finally I had a chance to install mirror covers. I was doing it myself, it took me around 4-5 hours ( i was taking my time ). So I decided to do my first DIY thread. I hope it will be helpful for those who want to do this mod. If someone has any questions just let me know.
1.Remove the door cover.
Its held by three bolts. Use 10 mm socket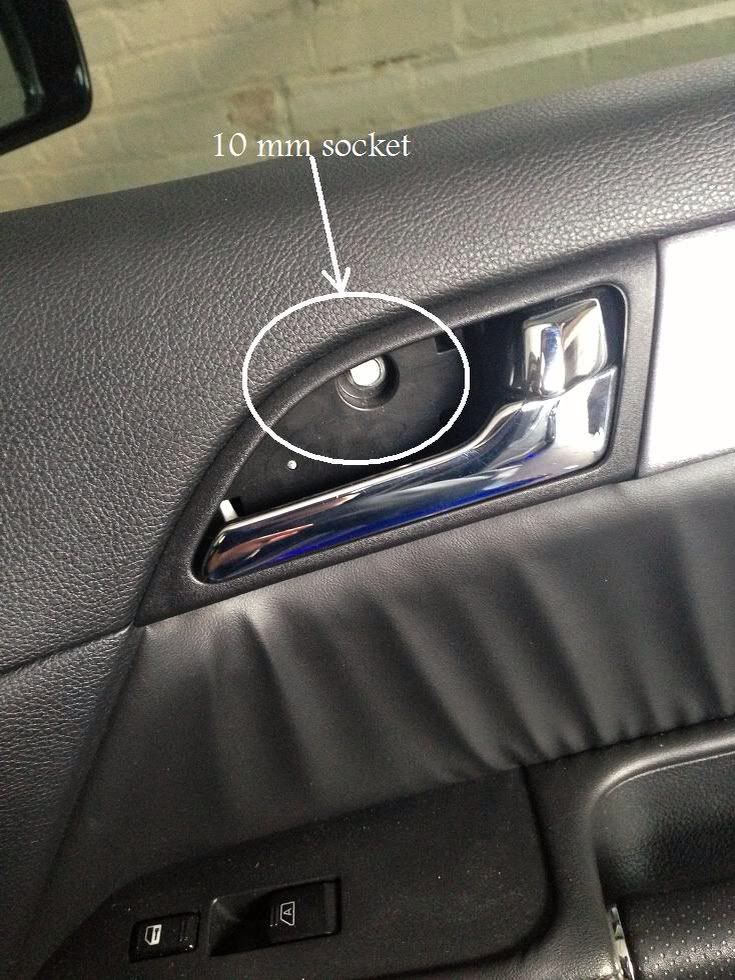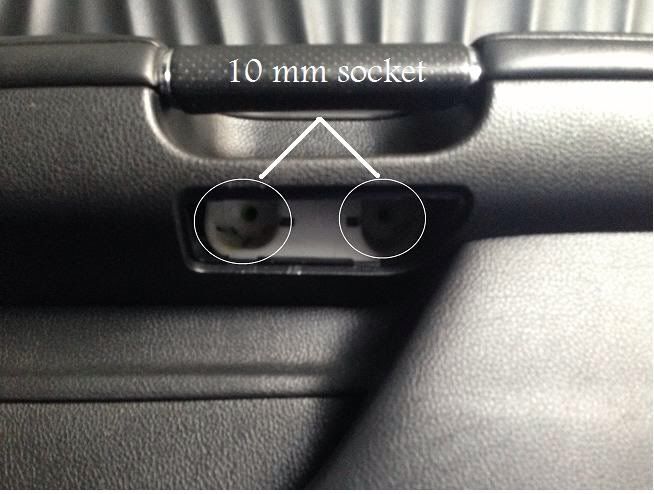 2. Disconnect the white connector that supplies power to the mirror, and the brown one as well.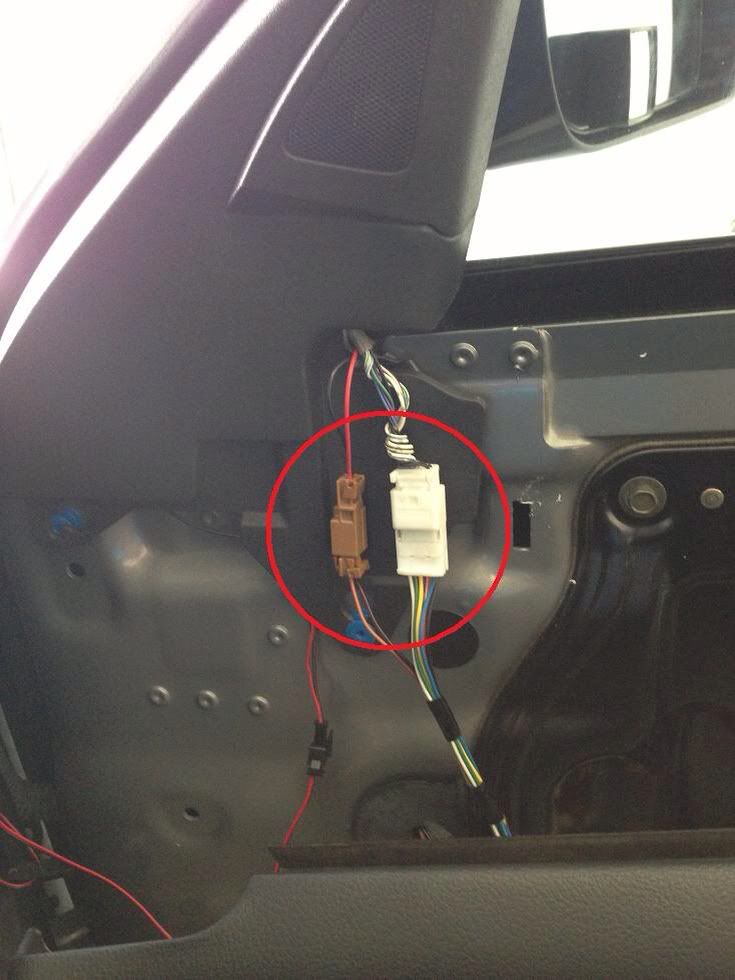 3. Remove the upper black plastic trim.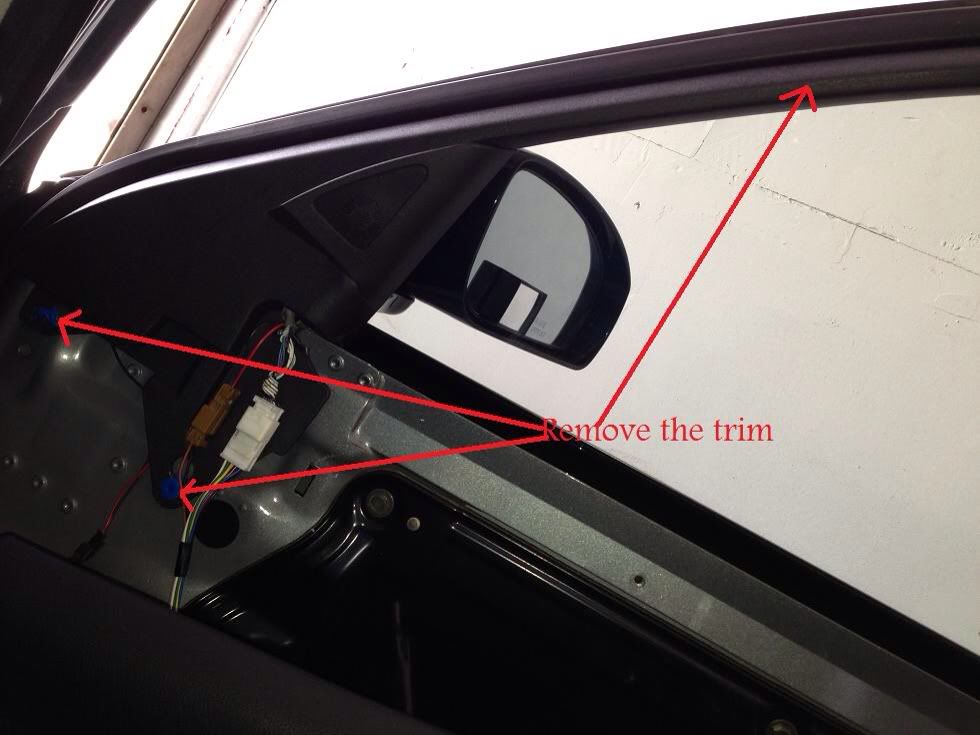 4. Remove three nuts using 10 mm socket. Hold the mirror so it wont fall and break. Then remove the whole mirror assembly.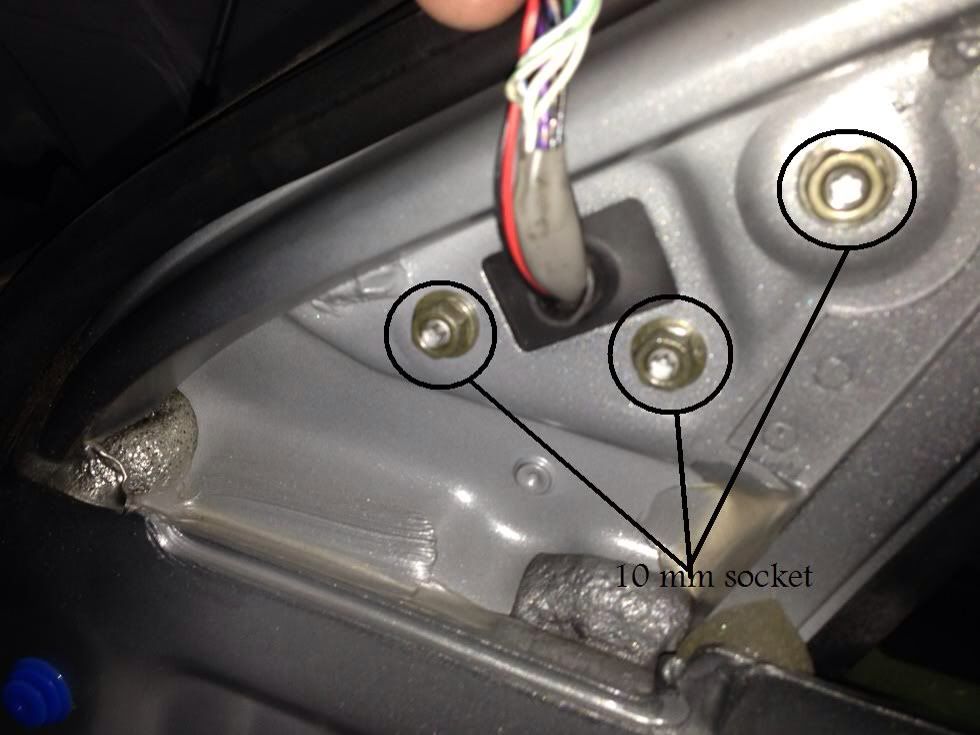 6. On the bottom of the mirror there are 4 screws. Remove them using screwdriver.
7. a) Remove the OEM cover. I used plastic pry tool. ( dont pay attention to my new cover, I just forgot to take pic of the OEM one)
b) There are 3 screws on the back when you remove OEM cover. Again use screwdriver.
c) Remove the mirror from the housing.
8. a) Run the wires through the tube.
Remove this rubber cover, it will be easier to run the wire inside.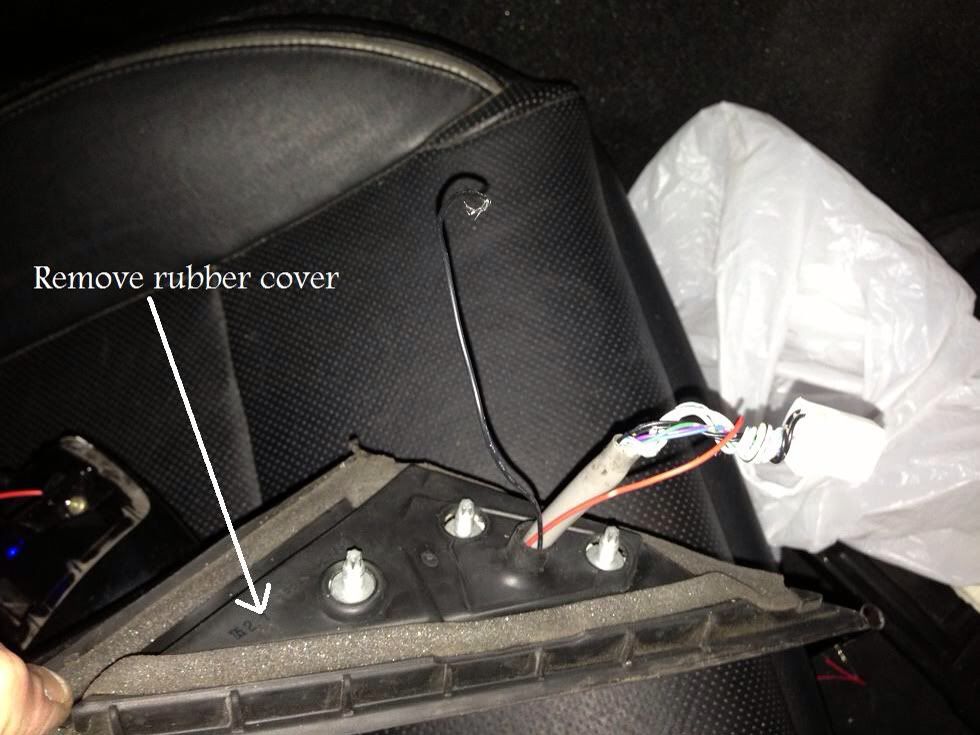 b) It should look like this after you run the wires.
the whole new mirror assembly with LEDs
.
Check if the lights work before you put the mirror back on the door.
9. Run the wires from the door to the inside of the car. Mine is temporary here.
10. Remove side sill, move the carpet so you can see the frame of the car. There is 1/2" hole, run the wire through it.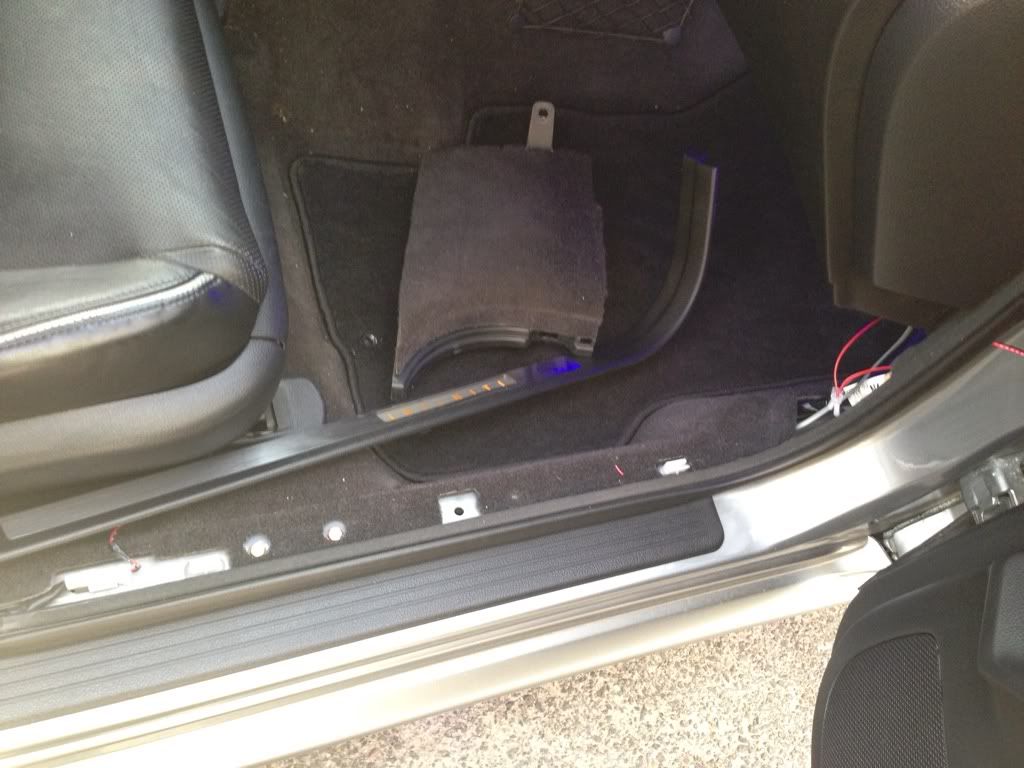 11.Connect the wires to the side marker light. ( I removed the wheel, then the inner plastic liner, I cut the wires then connected mirror leds and side marker together.