Hi guys,
Is a small amount of water leak in the rear window normal? I took my car to a shop that specialized in convertibles and the guy stitched on a new rear window for me.
A week later I decide to wash the car and to my dismay I discover leaks coming in through a few small sections of the rear window stitching.
The guy said that small amount of water leakage is normal? He said that the only way is to go with a complete OEM roof. Or silicon the seals.
He said, "I probably should have told you this before".
He also said this piece was designed to catch the water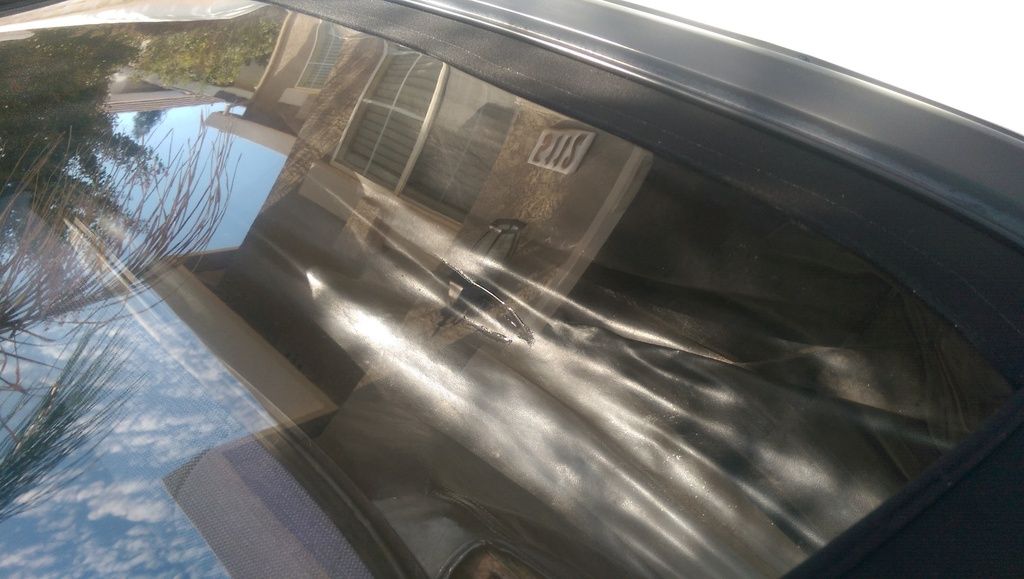 Is he right? I've never owned a convertible before but this sounds like a load of horse s***.