Front bumper was getting beat up from all the road trips so pulled the bumper off, sanding, filled all the little dings and primed:
First color coat:
Clear coats: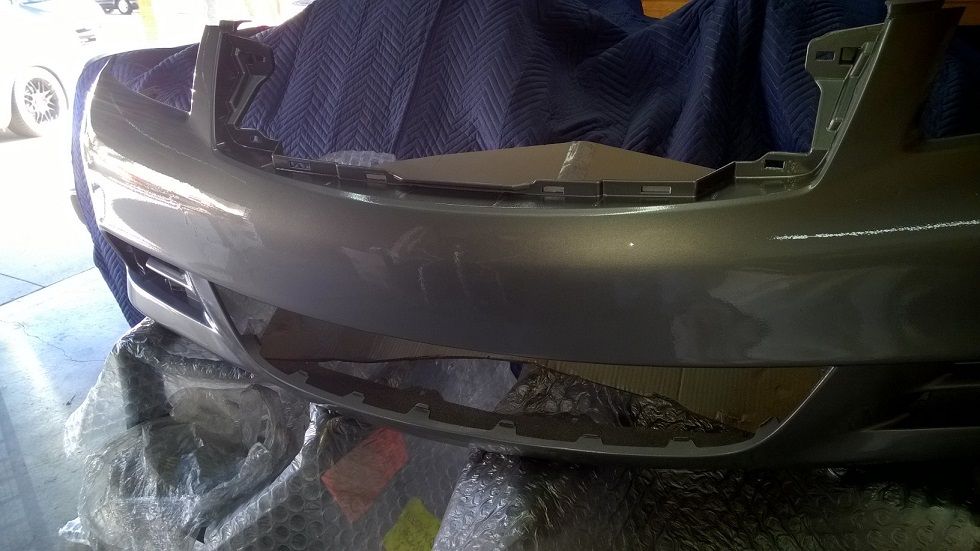 While I was waiting for the paint to dry I decided to redo the headlights. I went away from the solid bar for the DRL to the individual LEDs with switchback for the turn signal:
DRL and you can also see the HID projector with halo in the stock fog housing (modified of course):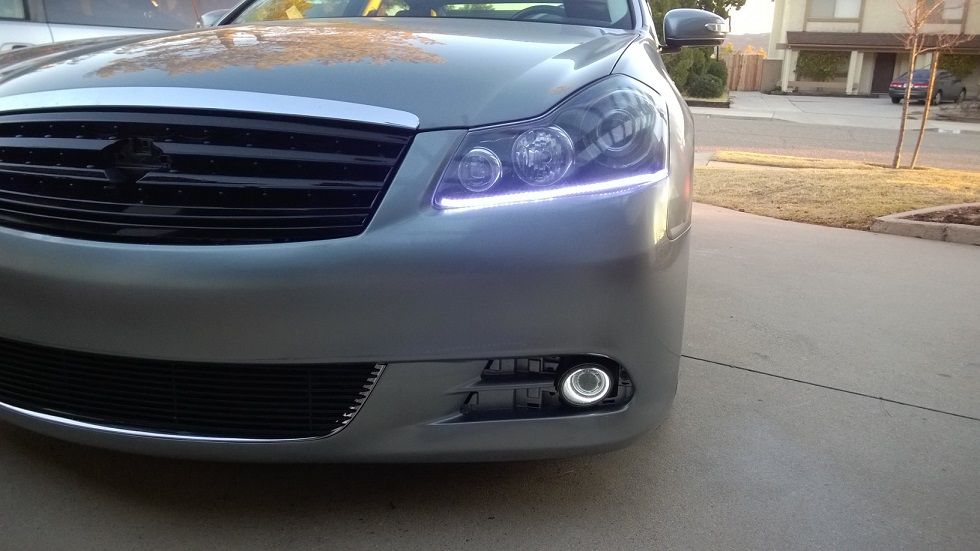 Stock fog housing with HID projector and halo: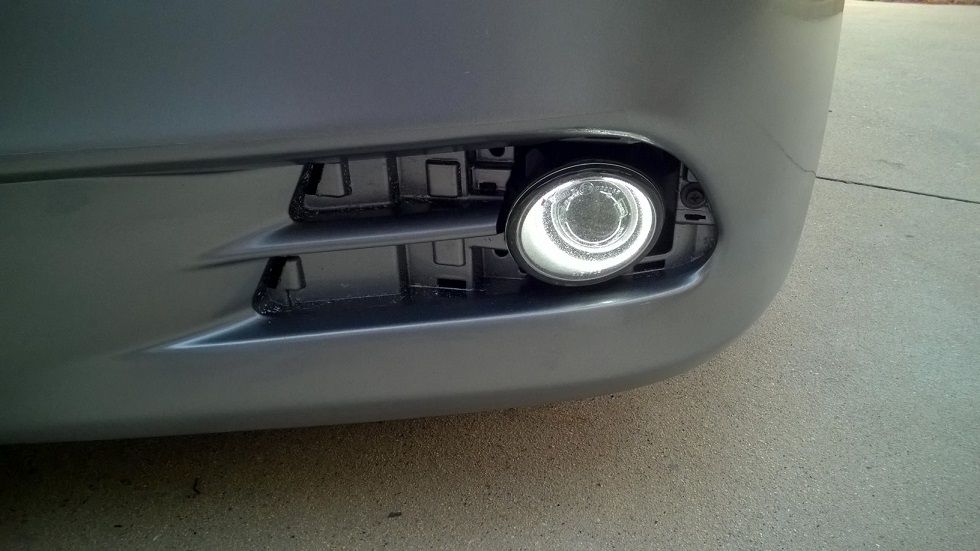 Turn signal: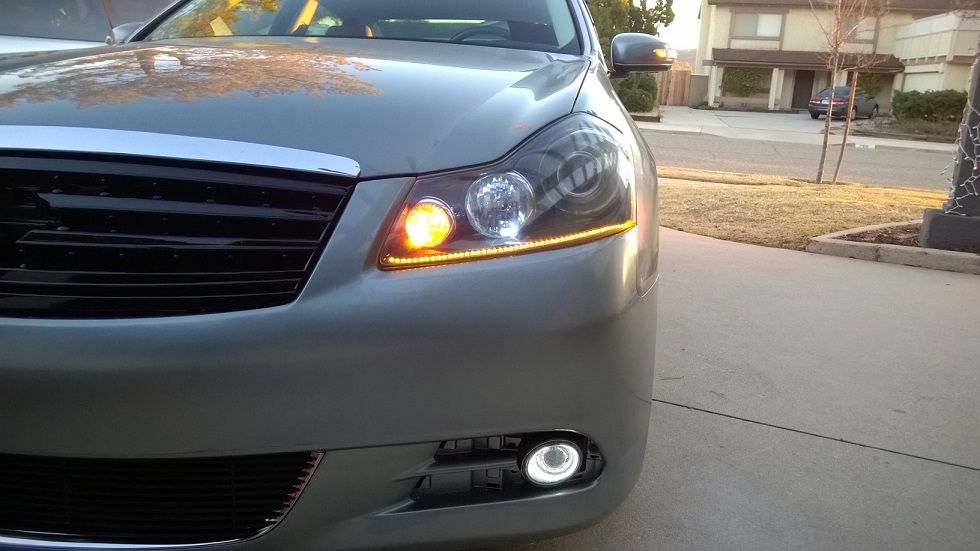 Side view -- since I was in there I also added LEDs to the amber parking light. I always hated how the stock setup just had a bit of light at the bottom only:
All lights (DRL, headlight, fog) on: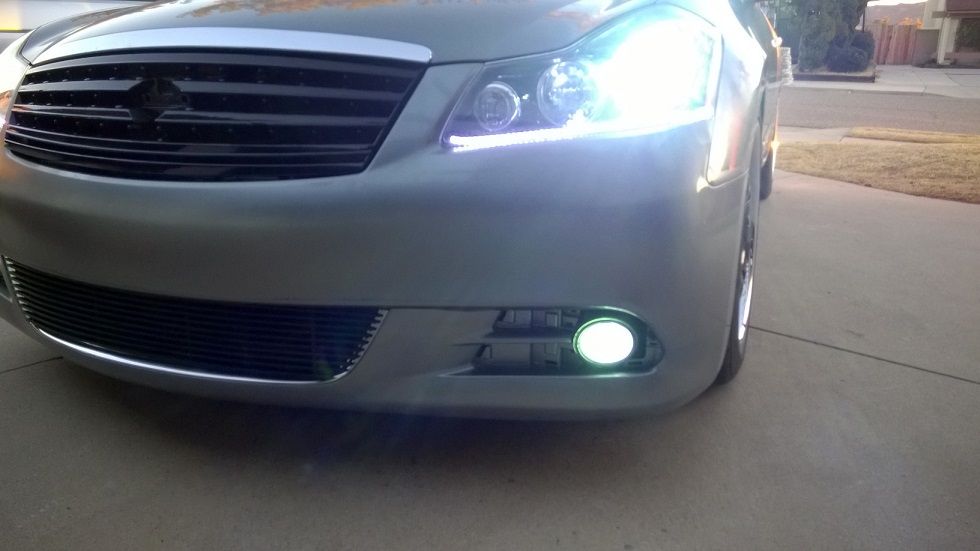 Still nee to finish the grill emblem, alittle more buffing and the fog surrounds (deleted the chrome bezel that snapped in, filled in the holes and now need to paint).