Hey Guys, Gals,
I just signed up. I'm a mechanical engineer / project manager / shade tree mechanic currently residing in Florence SC. I'm a long time Toyota fan but am in the process of upgrading my wife's GS300 to a G37x. I bought a 2011 from the insurance auction and have it torn down, waiting on parts to rebuild etc. We've had 2 Maximas and 2 Pathfinders over the years and I expect this G will be like an upgrade to the 95 Maxima GLE that we enjoyed until 205k.
The car has 48k on it and looks to be taken care of. The only thing that doesn't look right on it is some greasy areas around the driver's side cam front. It would appear to be coming from the aluminum casting that I believe is the timing chain cover but I don't know why that would have oil in it in that area. I'm curious if these engines have something to do with VVT etc that would be leaking. Since I have the radiator and core support out, I'd like to do it now if it needs something.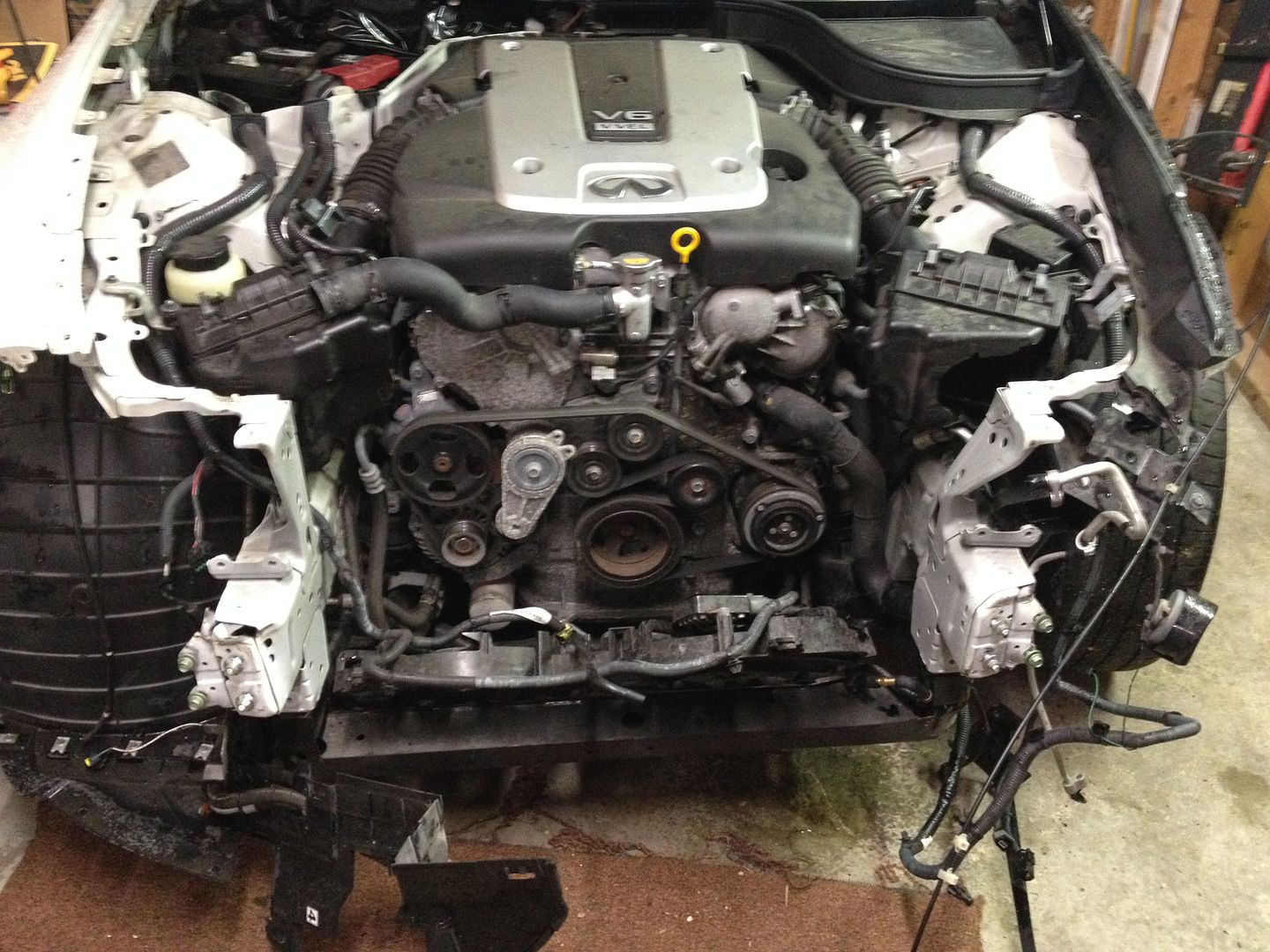 Overall, I'm happy with the deal I got. It is always a risk when you are buying a car based on 8 pictures. Driver's side rail had some crumple zone and the first 2" of passenger side. Hopefully my wife likes the car when I'm done. She hasn't never driven a G35/7 but itsn't too picky. She complained when her tires were old and bald on the Lexus because it would just spin leaving a stop light, don't expect her to have that complain with the all wheel drive.