This isn't really a build thread... Just somewhere for me to document my progress with my swap.
So some dumbass owned this s13 before me.. Friend of mine happened to own a car lot and had repoed it. Had a blown engine so he sold it to me as a project car.
The car (The hubcaps are PIMP They went straight to the trash)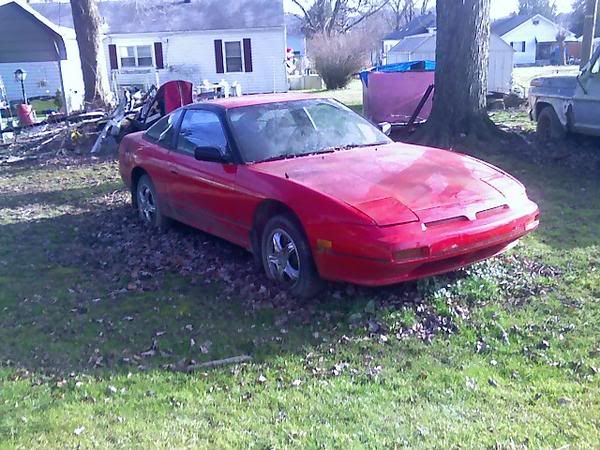 Draining the oil... (cough! or should I say antifreeze... dumbass obviously blew the head)
Engine is out
And where it belongs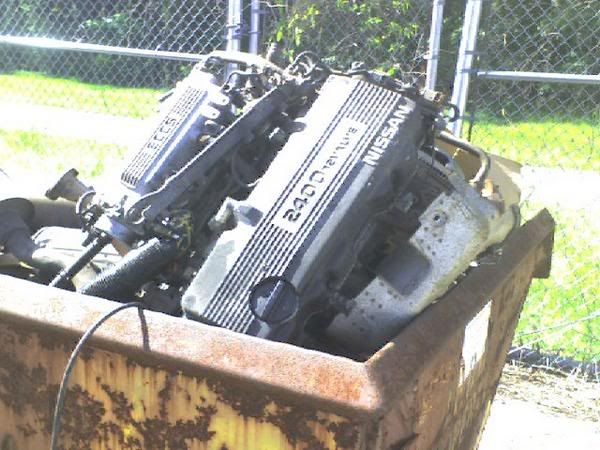 Engine and tranny arrived today. S13 Blacktop SR20DET. Only visual damage is a broken cas cover.
My grandfather removing the OEM thermostat so I can put in the Mishimoto one
With the help of my friend, Roman (romeo_rus) and my grandfather, the motor is now sitting in the engine bay.(It's Roman sitting on the car.)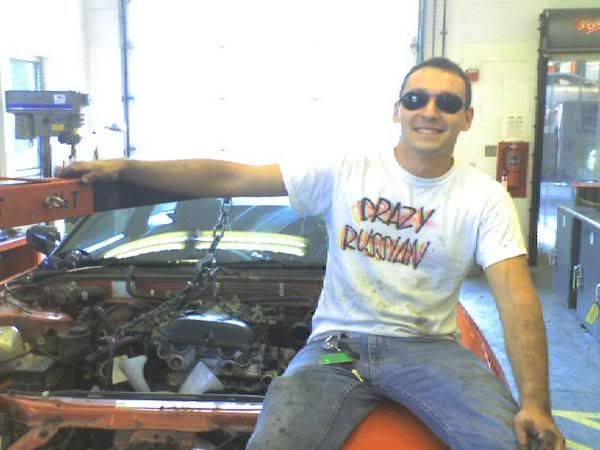 AH!! IT DELETED MY PICS... I'LL ADD THEM BACK IN A FEW, GIVEN I STILL HAVE THEM.