Follow Finnish Fury Rallysport on FaceBook!!
Follow Finnish Fury Rallysport on Google +!!!
With my S14 gone, its time for a new project, and this time, Im doing everything different. Turbo power, who needs it. Slammed ride height, not a chance. Roll cage and dirt tires, now we are talking.
Things started the way many projects start. I picked up a reasonably clean 1991 240SX SE hatch. Its a rolling shell in good condition. It has a small amount of rust here and there, but nothing I cant take care of. The previous owner pulled the blown the KA with plans for an SR, but lost interest.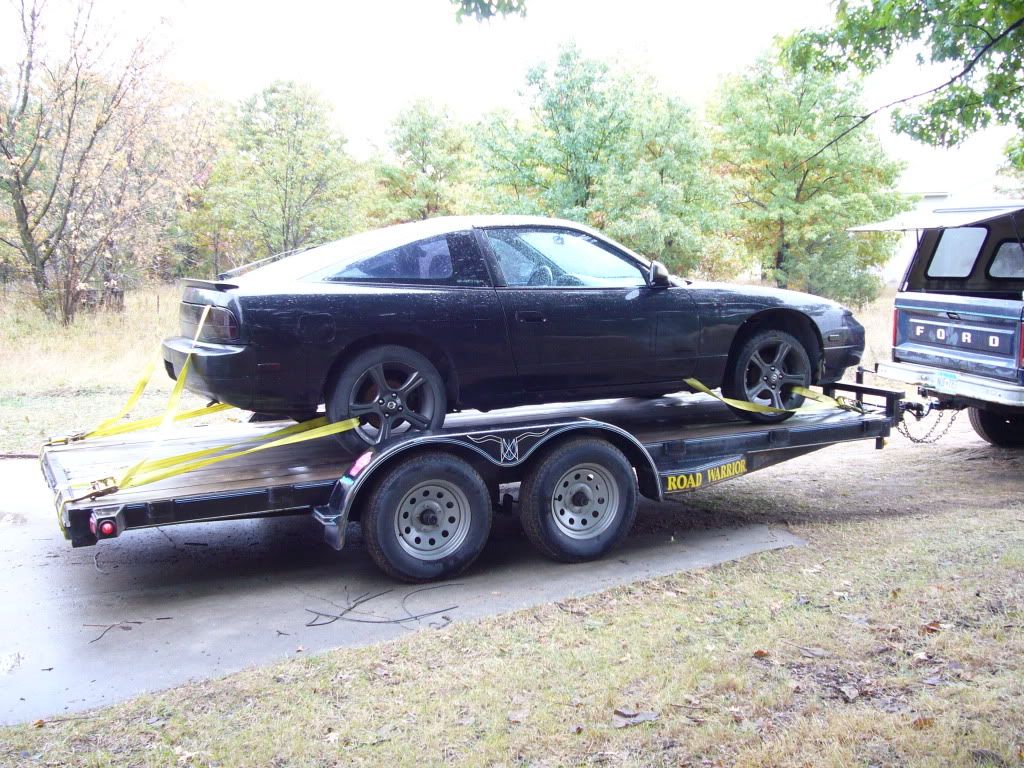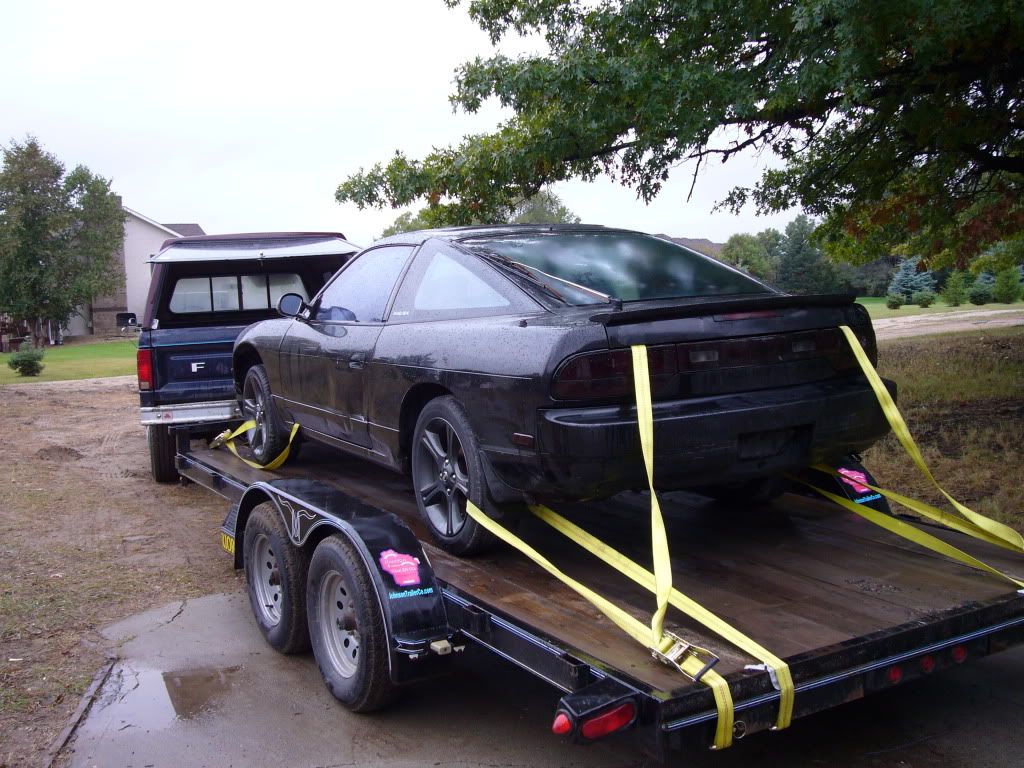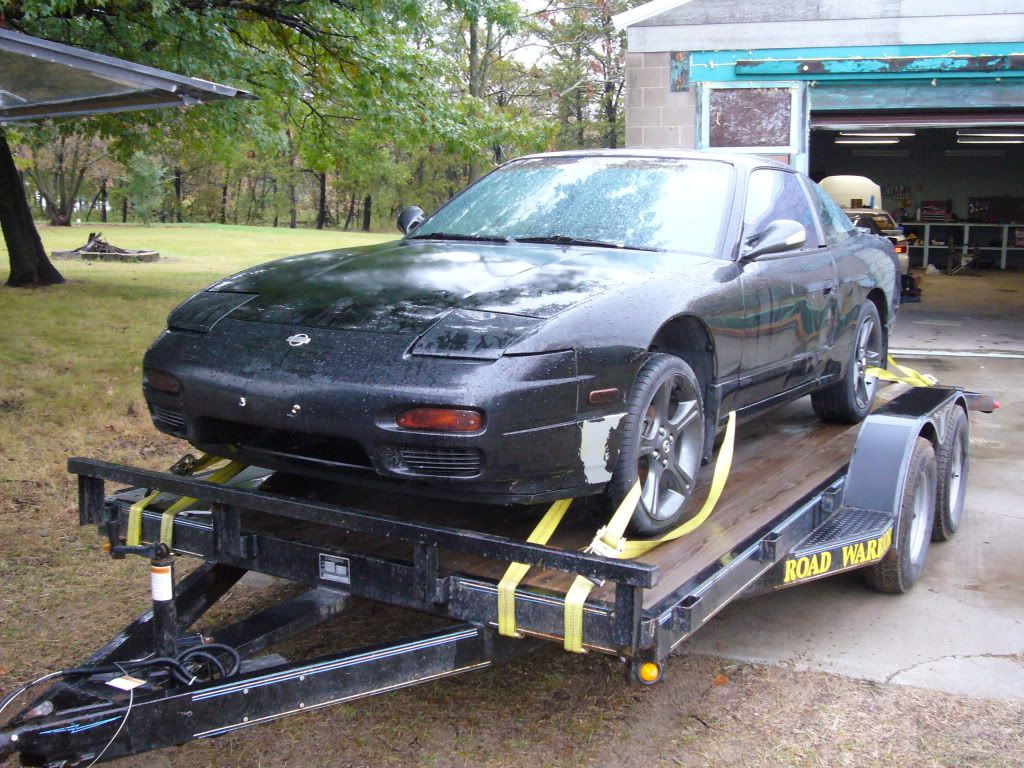 Got her off the trailer, and into her home for the next 6 months or so.
Anybody want a clean set of charcoal Spec V wheels? 2 of them have brand new 205 40 17 tires on them. They can go as soon as I find something for the car to roll on during the build.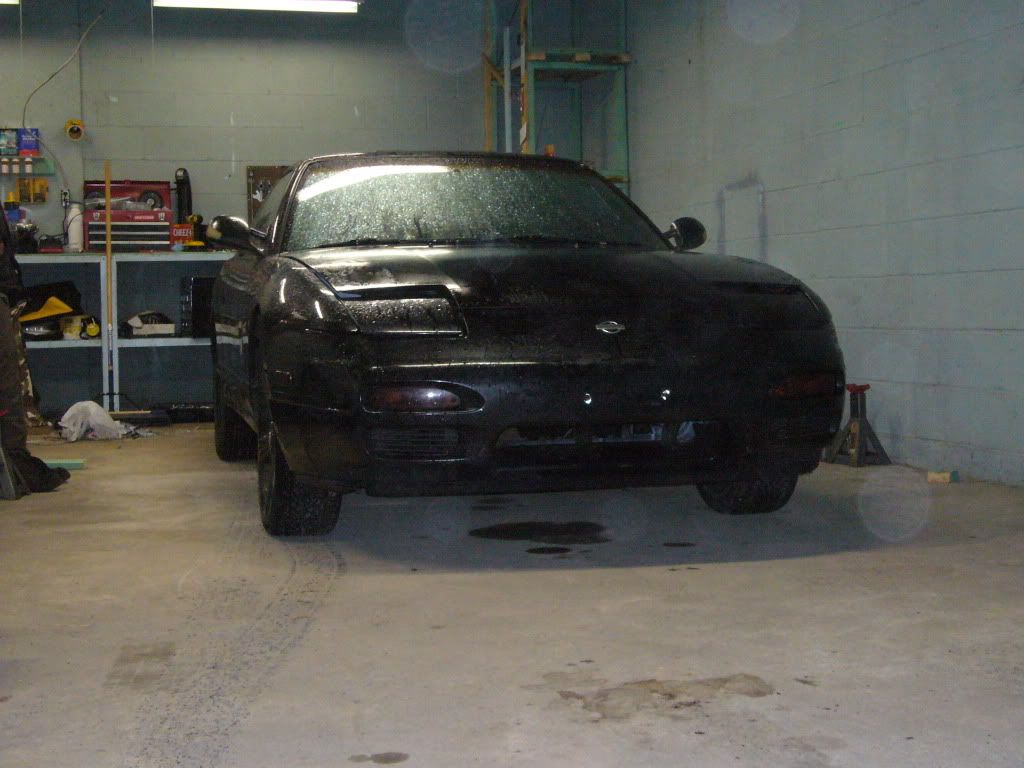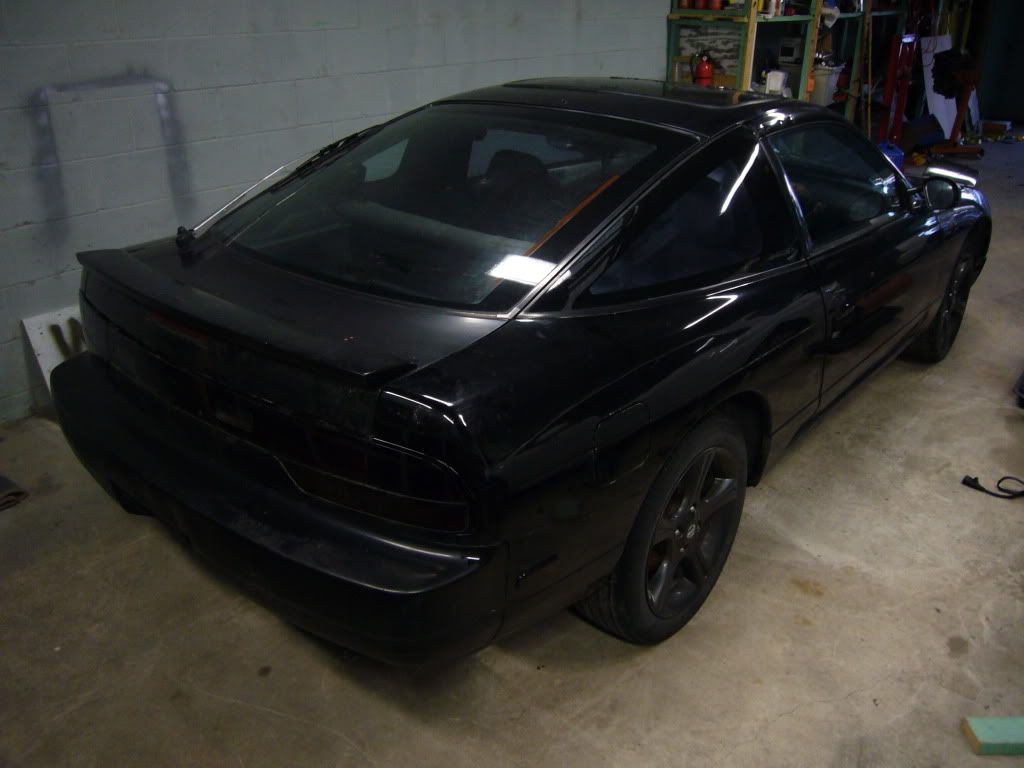 Before leaving for the weekend, I took a moment to get her a little tipsy.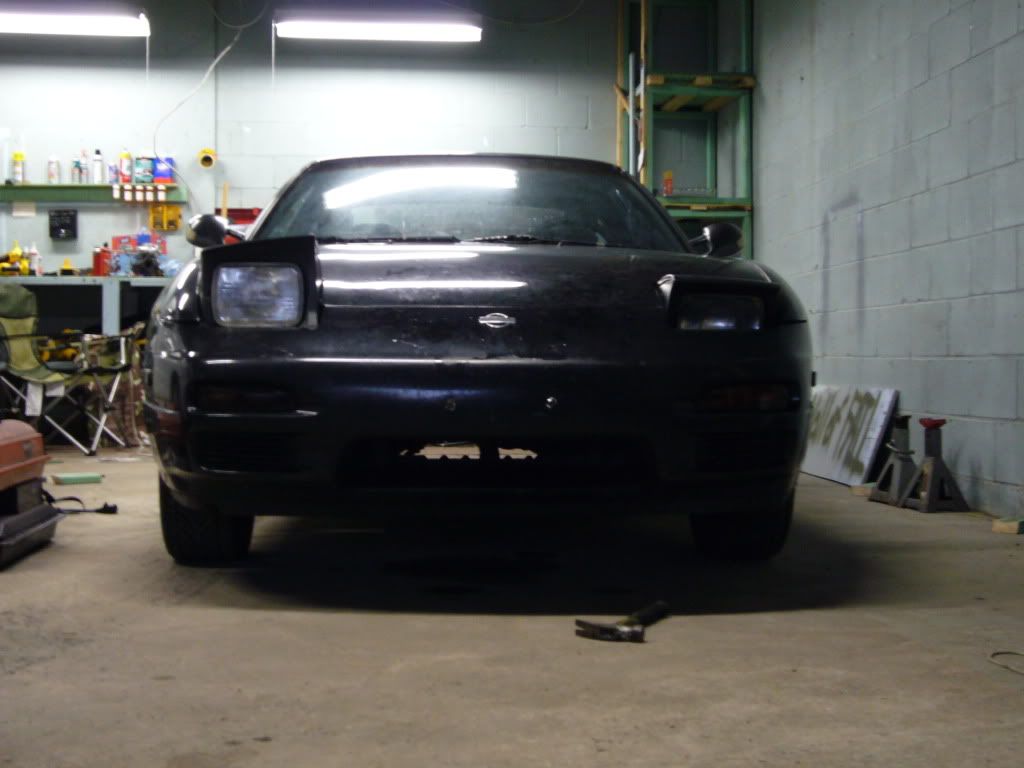 I took off for the weekend to LSPR, but I got right down to work today.
First things first, I needed to gut the interior in preperation for the roll cage. Besides the torn OE leather seats, the interior is in great shape. Not for long.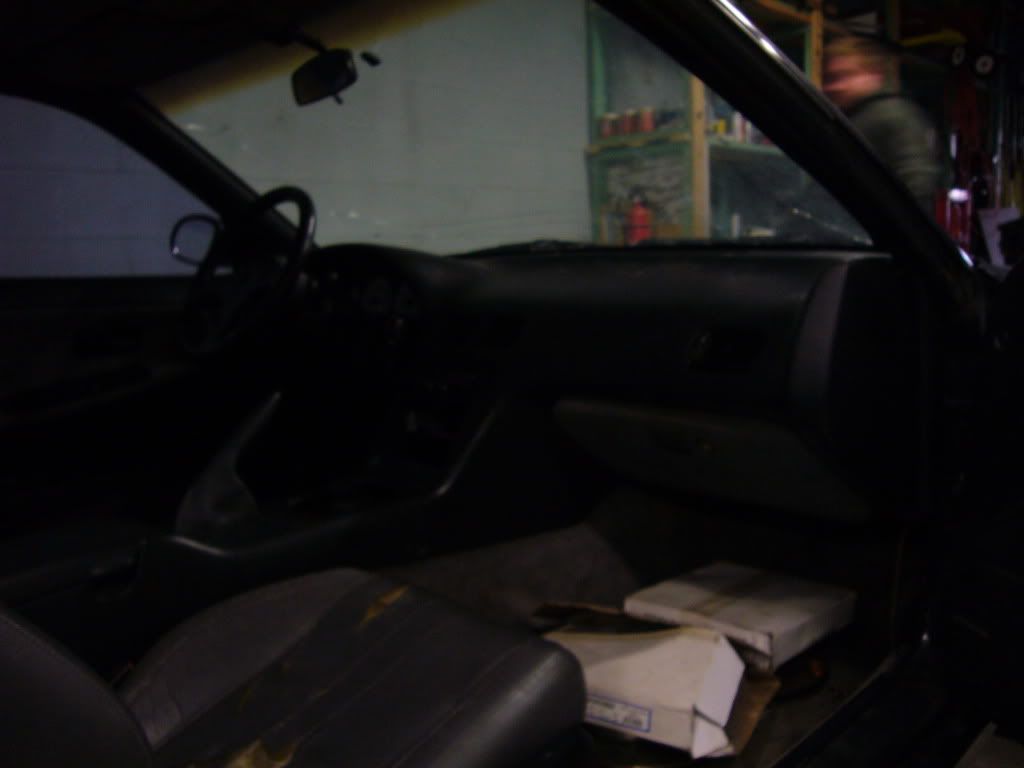 Clean, uncracked dash.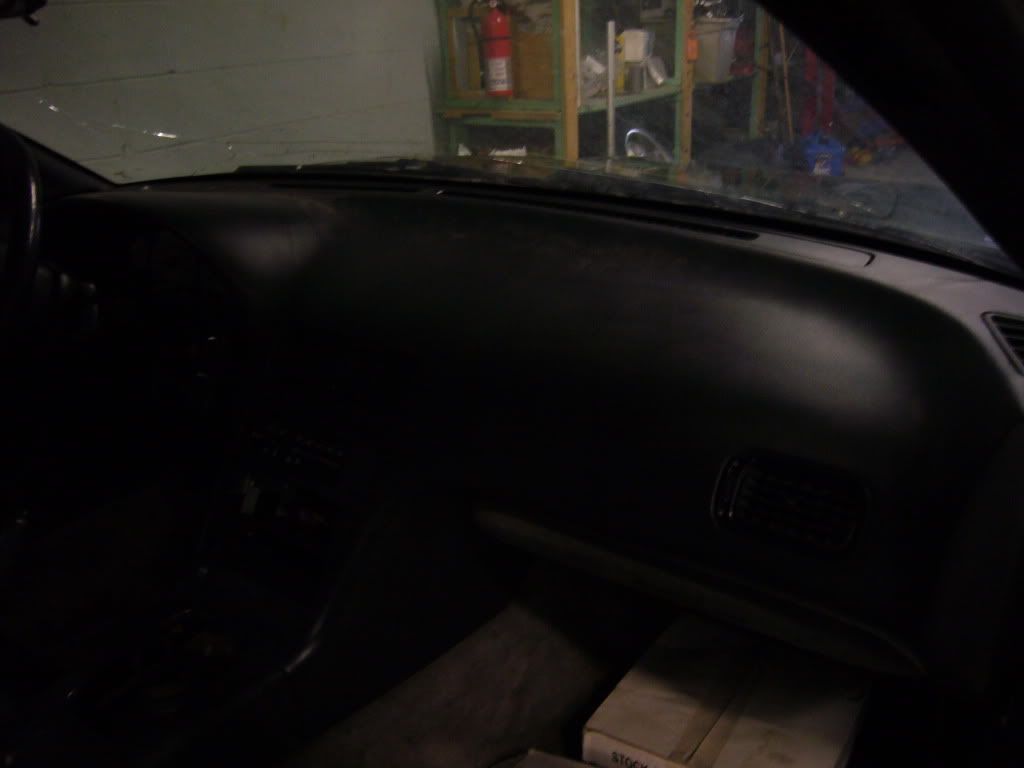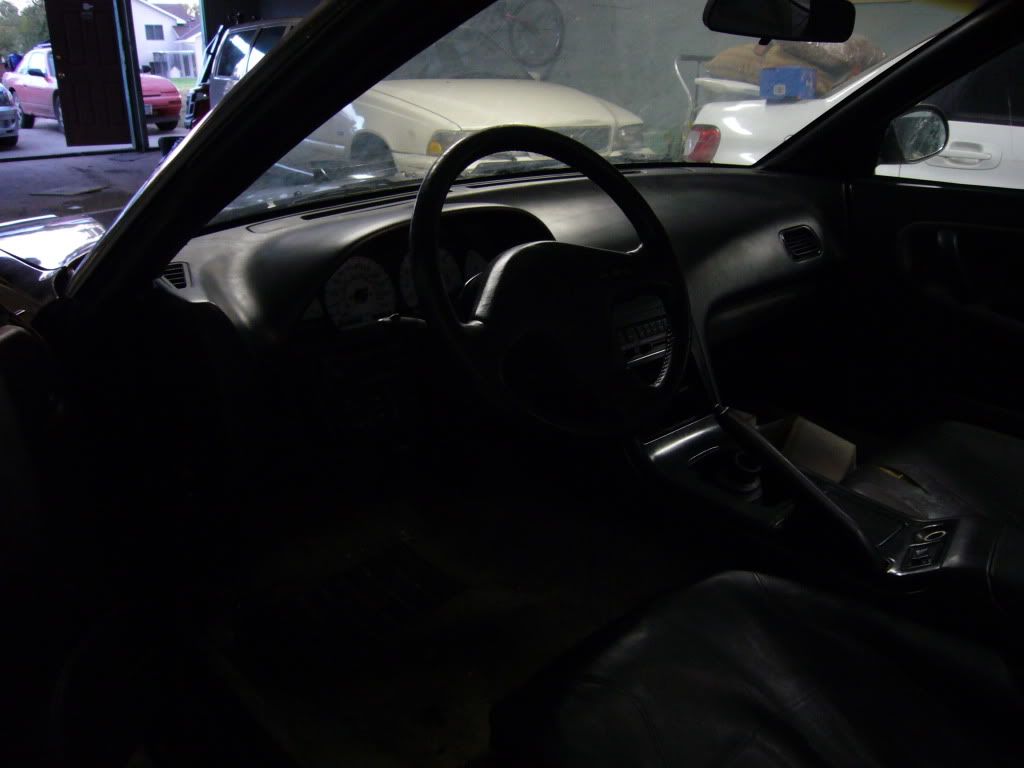 First to come out were the seats. The carpet is dirty as all getout.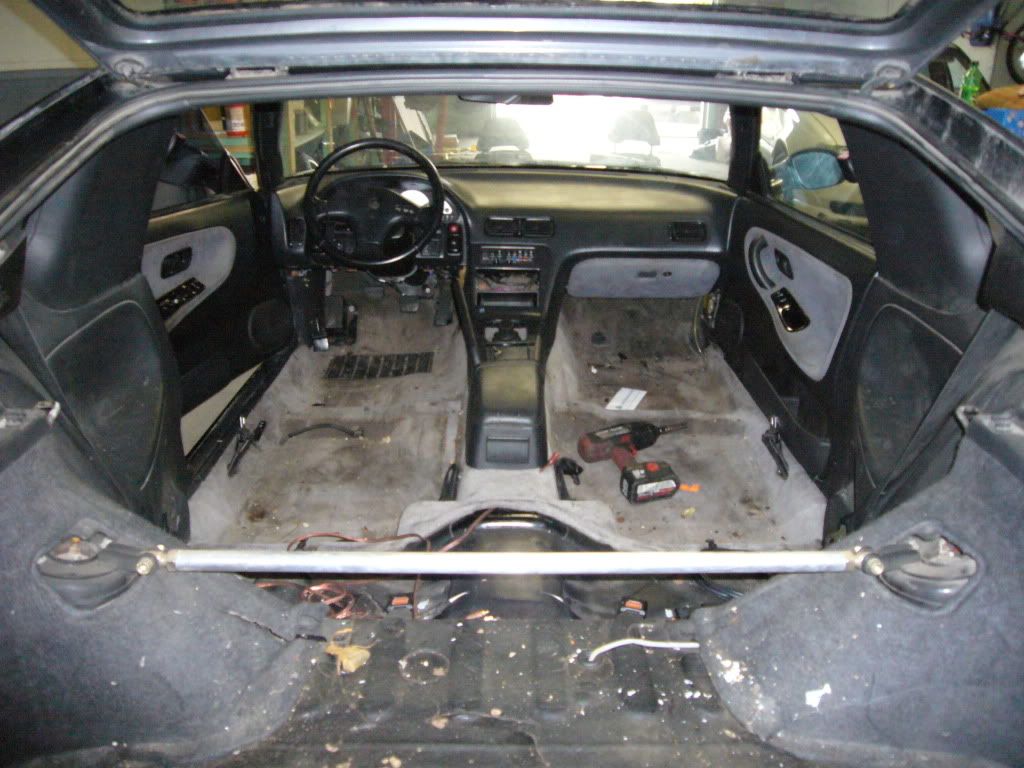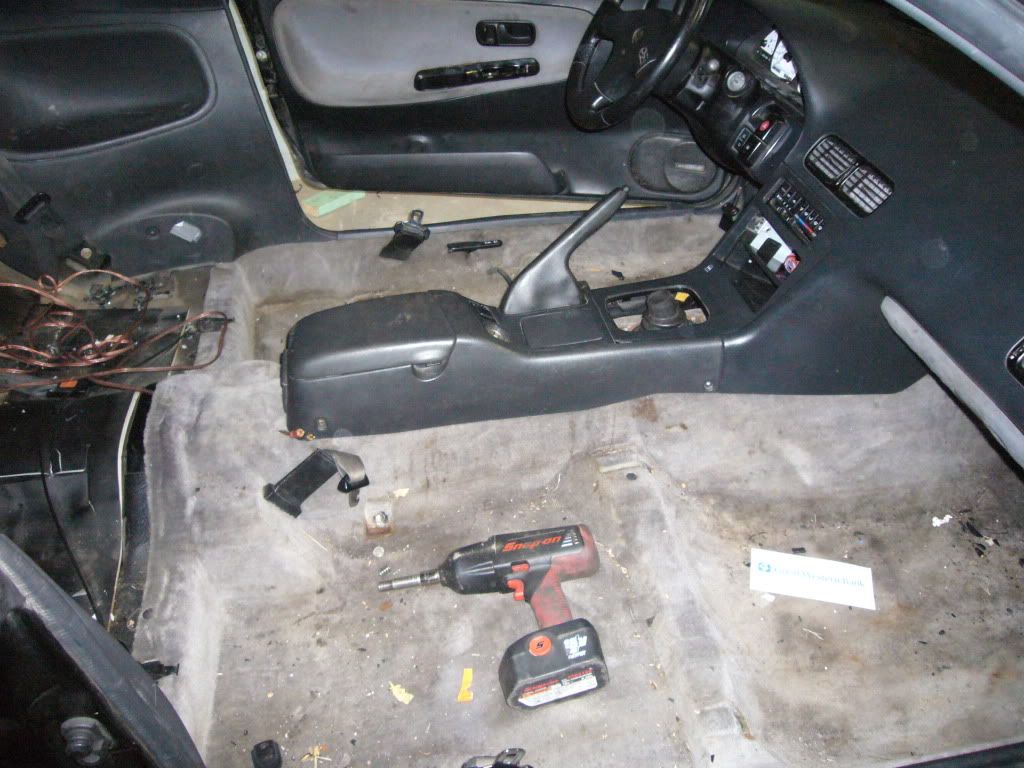 Under the rear seat I discovered a 90s vintage car phone booster.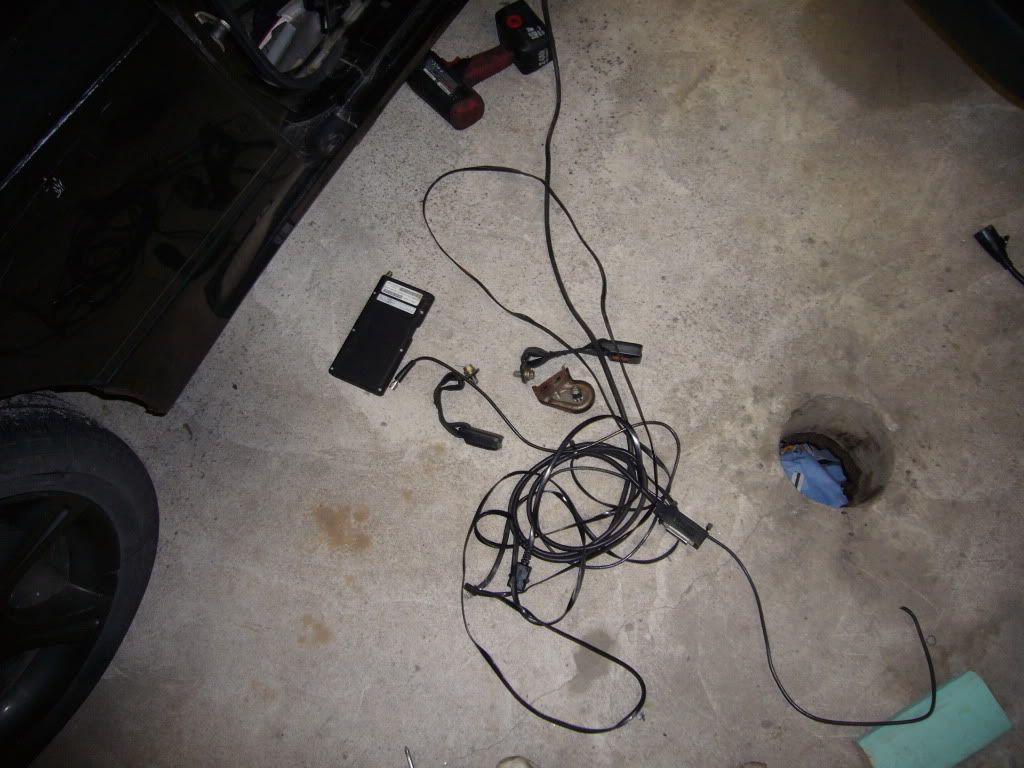 Gauge helping.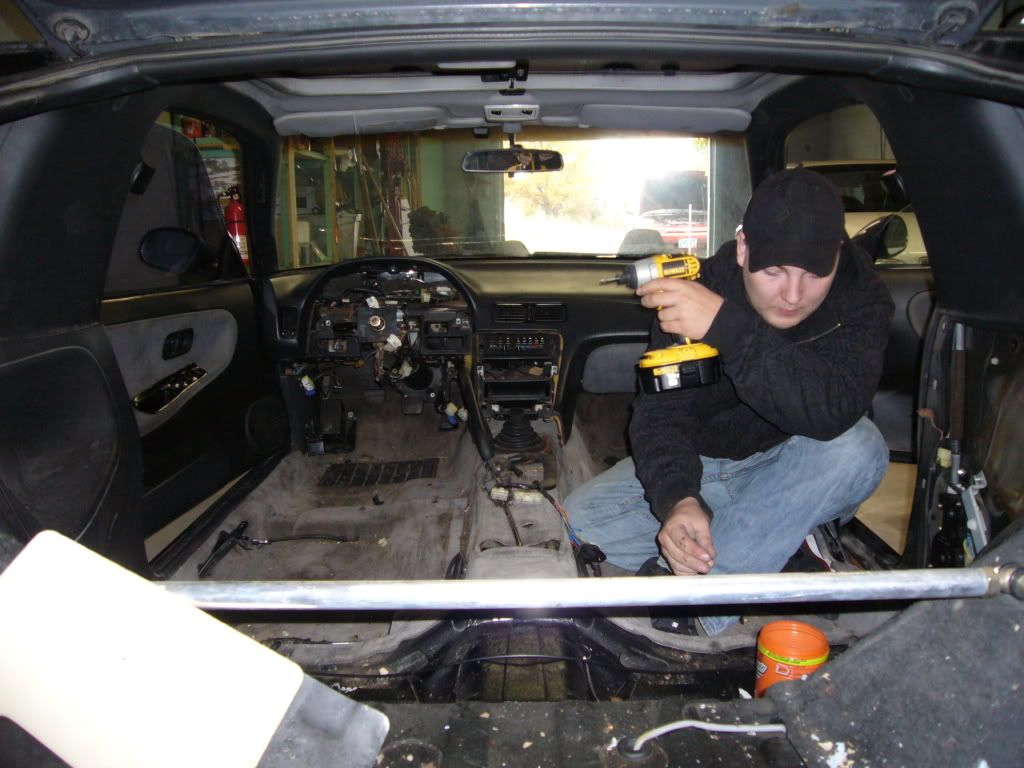 Then went the dash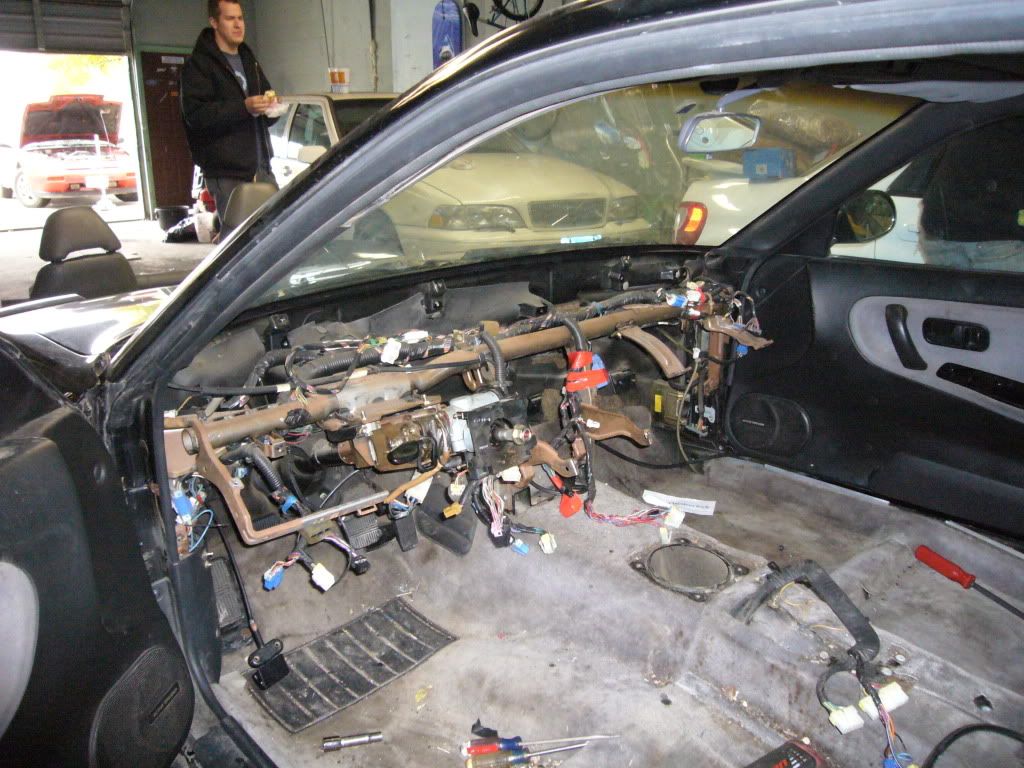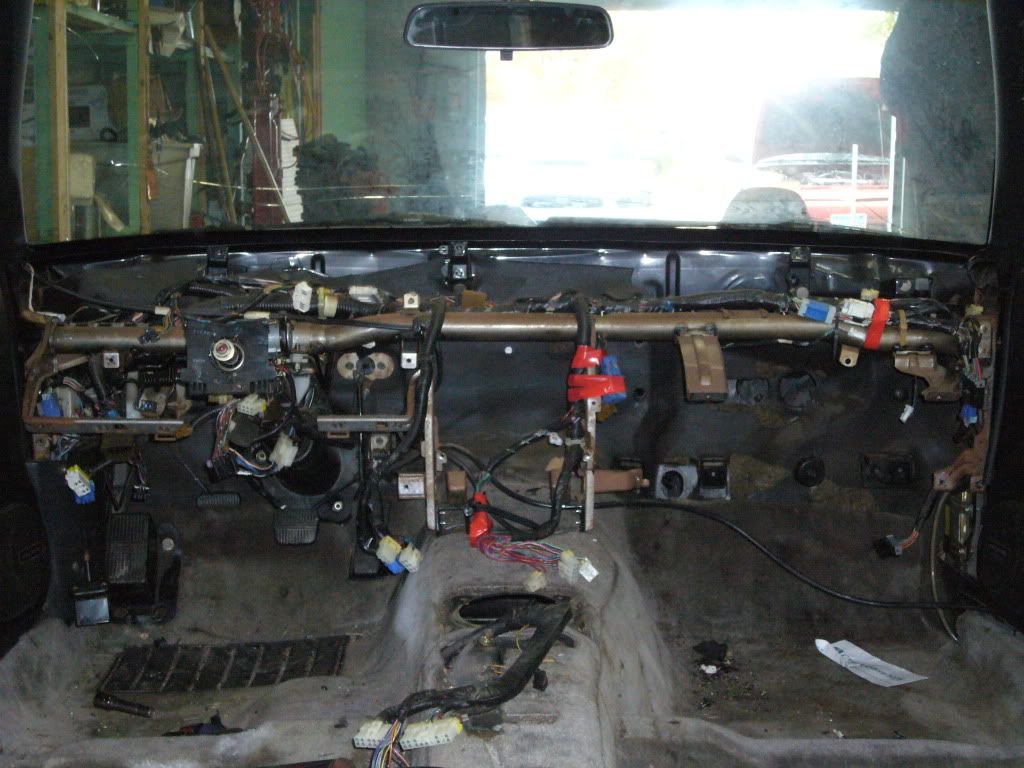 Followed by the dash support.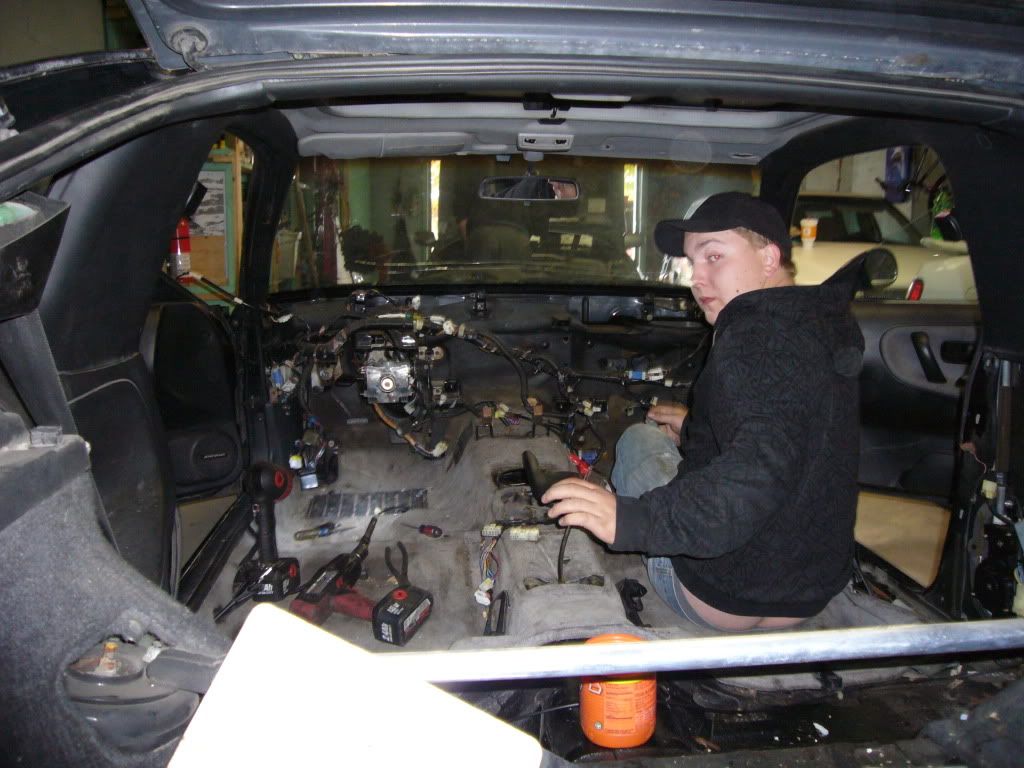 He loves that screw gun.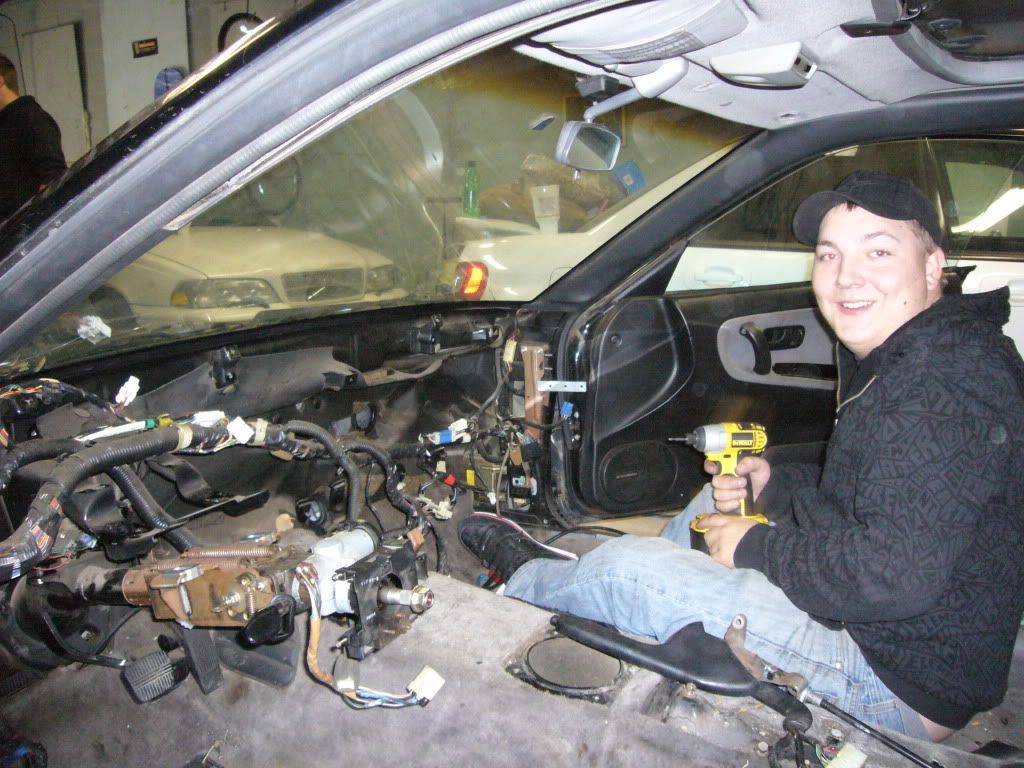 Next the headliner, and all the plastics.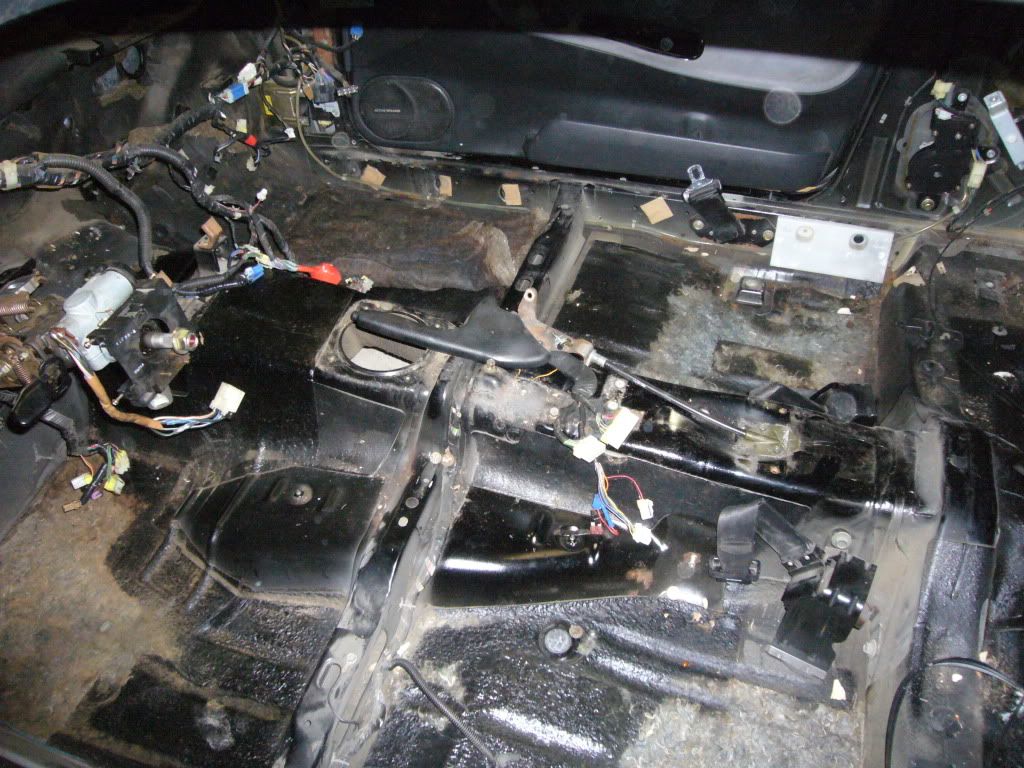 No more nasty carpet.
I also pulled all the seatbelt stuff out.
Discovered a rust hole in the floor behind the drivers seat. That will have to get patched up.
The spare tire well looked rusty, but on further inspection, its solid, not even any surface rust.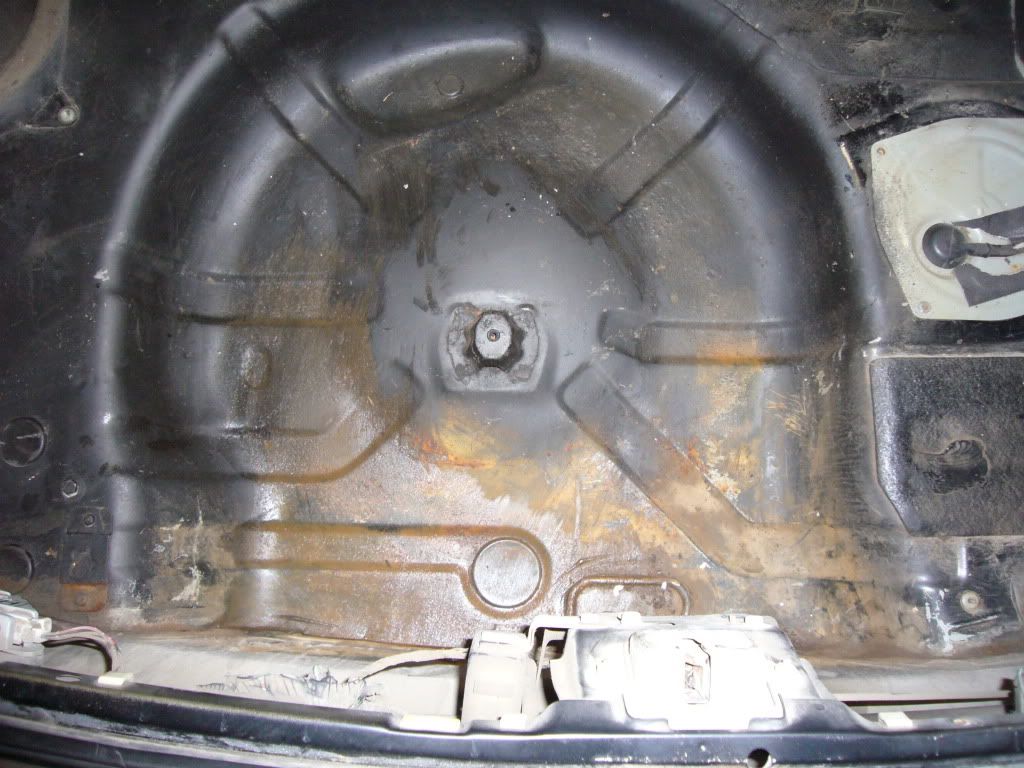 Now its time for the no fun stuff. Sound deadening has to come out. This stuff is nasty, and normally is a huge pain to get out. Luckily for me, the stuff in the hatch, and under the rear seat came out like cake.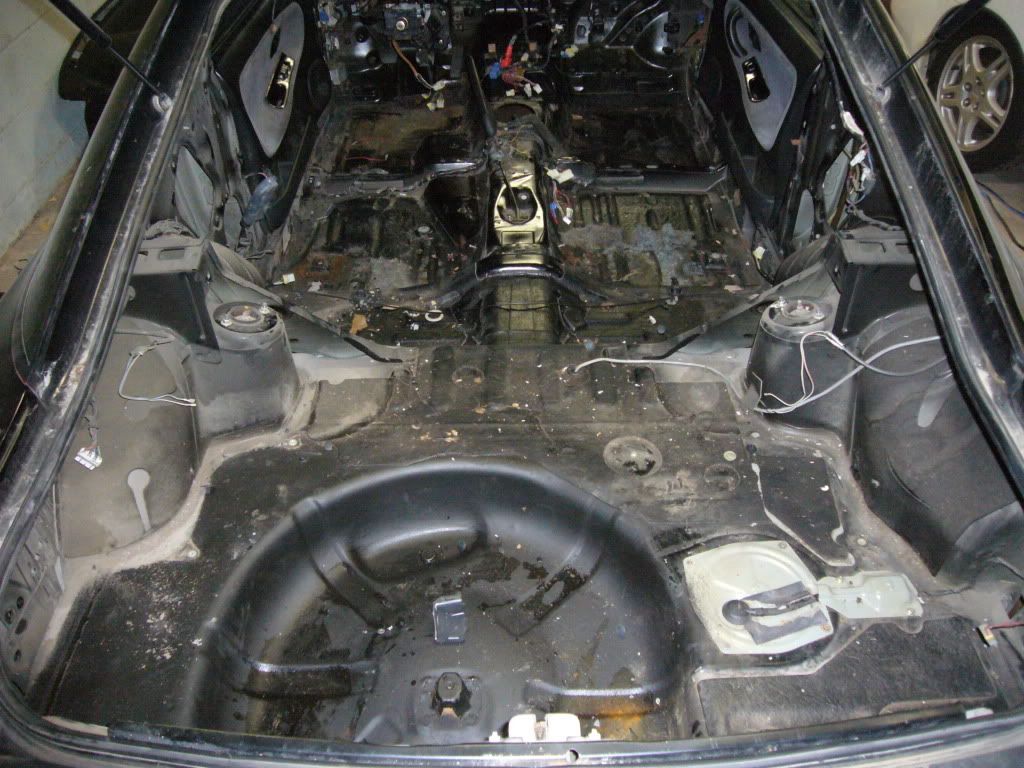 Some surface rust, but nothing a little POR 15 wont conquer.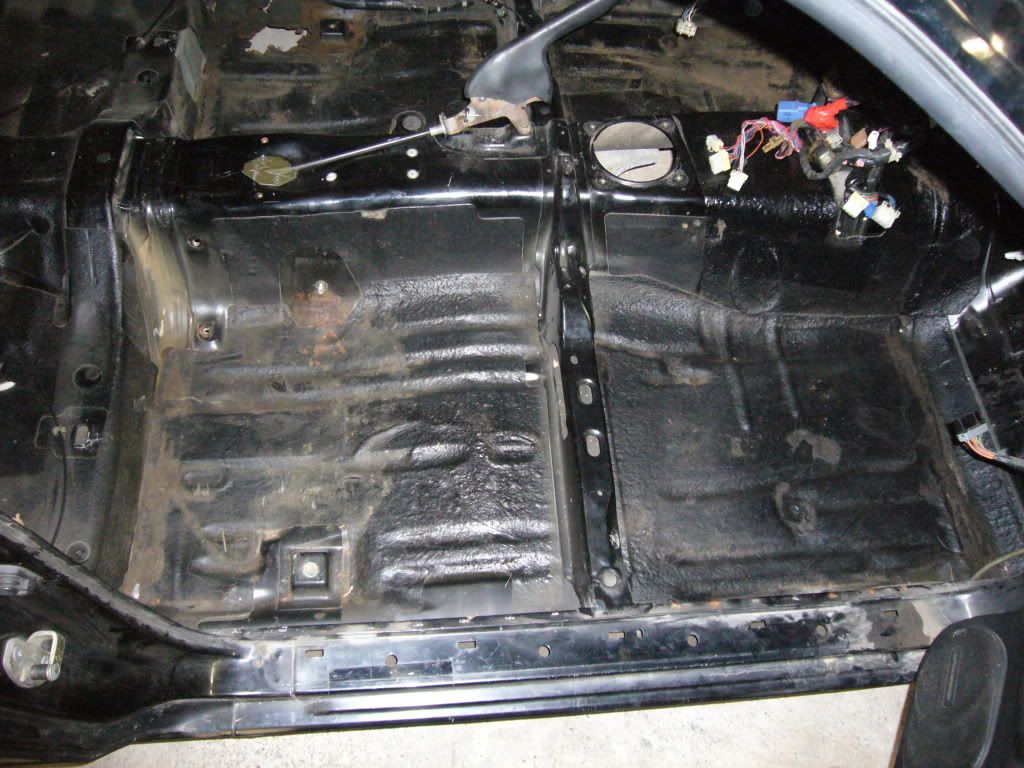 I tackled the passenger floor next, it turned out to be a little tougher. I spent twice the time just doing this side of the floor.
And that is a days work. I will have to finish up the sound deadening later this week, maybe this weekend. Hopefully my POR will come in, and I can dig into the rust, and get the car to the cage builder.
Every part of the interior is for sale, except the dash and center console. If you see something you like, send me an email. The power seatbelts worked when the came out, and they are for sale as well.