Hey everyone
This is my first forum post forgive me if I do this wrong.
Anyway recently I purchased a 2005 Nissan Fuga 450GT (Japanese import) As I live in New Zealand.
It is great but, since it is a import the stereo frequency only goes from around 70 mhz to 90 and NZ radio stations are much higher up the scale, around 90 to 110 mhz so I decided to just upgrade the head unit to an nz model. As band expanders are useless in my opinion. so this is the result: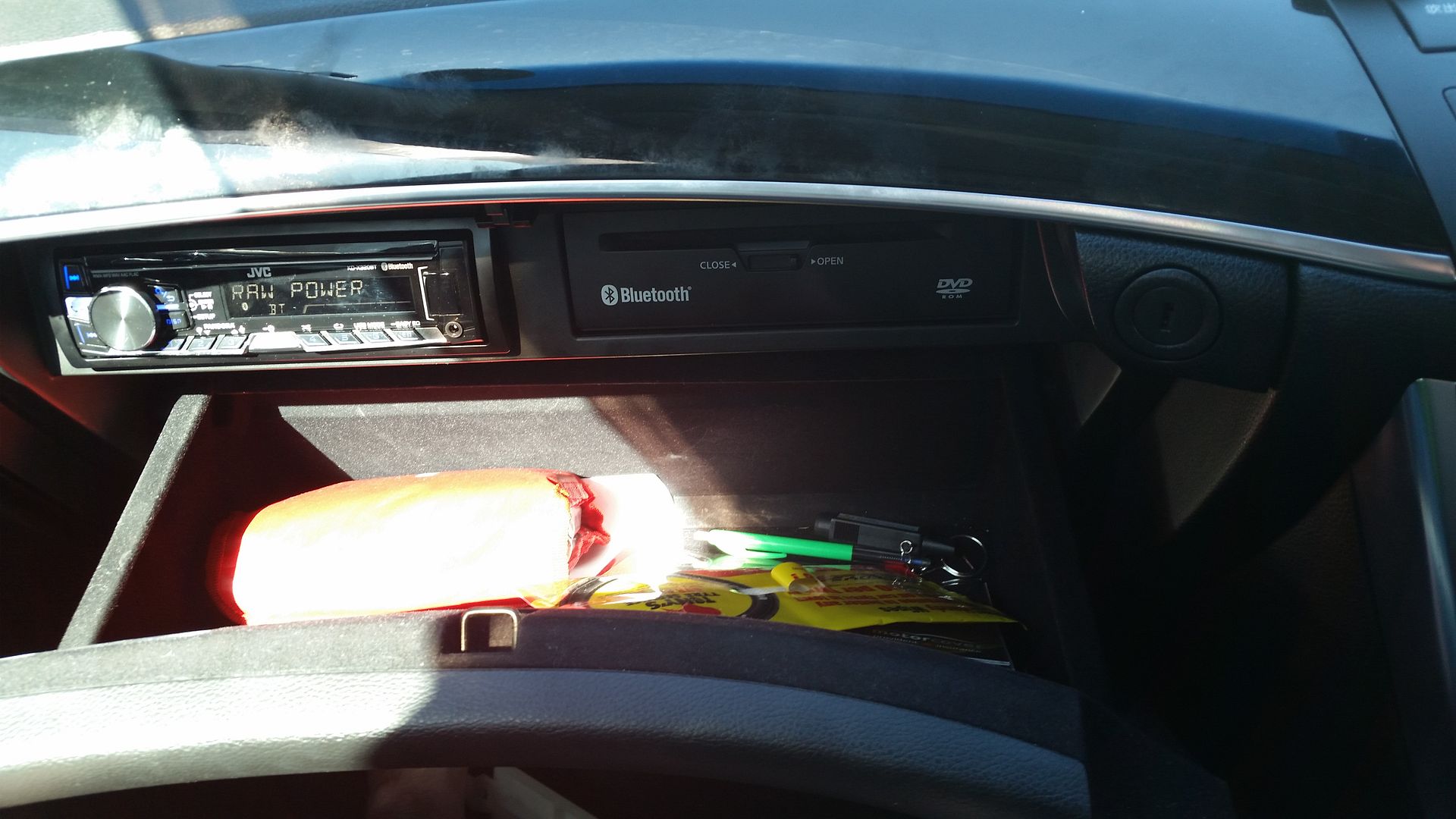 I did this by simply buying adapter looms for the car and extending the car side out to reach my glove box like so:
Heres the part numbers I used for NZ forum users. They may be the same for the US but I cant guarantee they are
Car Loom: Raptor
WH573
this is the adapter for late model nissans 2007 on
Headunit loom: Raptor
WHJV3
(this could vary depending on what brand of Headunit You use)
I also had to use a Aerial adaptor lead to convert it from a Nissan Ariel to standard. Which is a
NI12
Oh and I used a Aerial extension cable 1.2M long
The Headunit is a JVC KDX320BT Bluetooth unit
Fitting The unit Was actually really easy, as JDM models come with a digital TV box Installed, all I had to do was remove it (as it is useless in NZ anyway) and the opening is single din sized so the Head unit just slid straight in. Piece of piss

Dash Dis-assembly
Easy enough, it just comes apart as usual. You will have to take apart the centre console to remove the old stereo and get access to the OEM stereo loom but it is only a matter of plugging the new loom into it. Heres the link on the stereo removal which I used on this forum
howto-remove-radio-and-install-grom-usb ... 99297.html
thanks Ilya It was very helpful.
you Also will have to take apart the glove box to gain access to the TV tuner
howto-disassemble-passenger-front-dash- ... 02456.html
Also super helpful.
One more thing is that you will also need a power source for the OEM aerial amplifier but you can get this by running the power Aerial connection in the head unit to the Aerial adapter loom which the adapter comes with
http://images.crutchfieldonline.com/Ima ... Ni12-F.jpg
The blue wire
So there we have it a head unit upgrade without cutting a hole in the dash that is also completely reversible if you want.
I hope this is helpful to someone. The Fuga owners in particular will know the struggle because I wasn't able to find any info on doing this, I thought this would be the easiest way to spread the knowledge. Let me know if you got any questions.
Thanks