My older Impact helmet is being retired after many years of good service. After looking at everything from $2K carbonfiber helmets to ones under $300, I settled on a helmet from a new company: Solo Equipped. Their APX SA2010-rated helmet is strong, lightweight and molded with HANS anchors in mind.
The design is one that I came up with when I began racing almost 28 years ago. The stars and stripes on the front morph into the Japanese rising sun on the back. Five coats of translucent blue with white vinyl stars, florescent red graphics by Sign Edge of Boulder and two coats of clear to seal everything.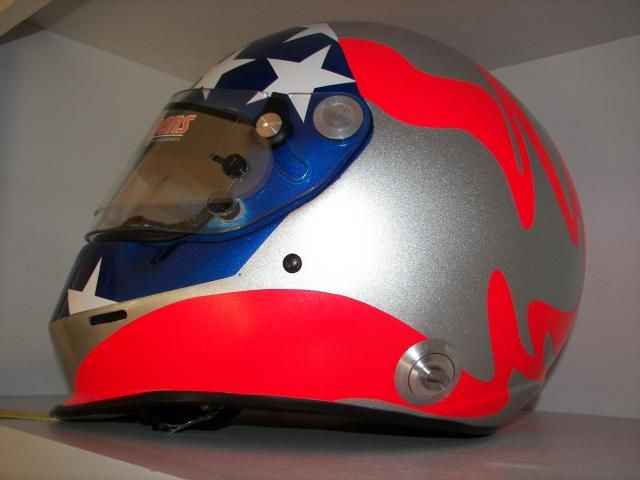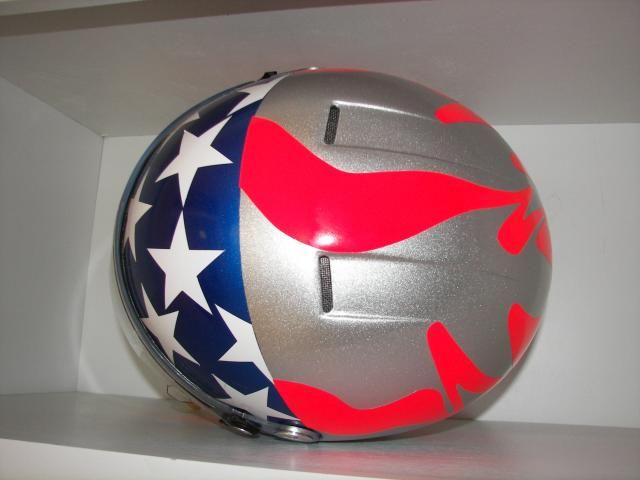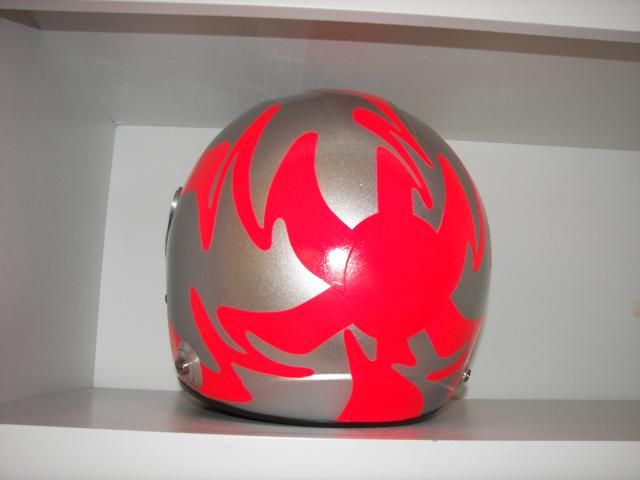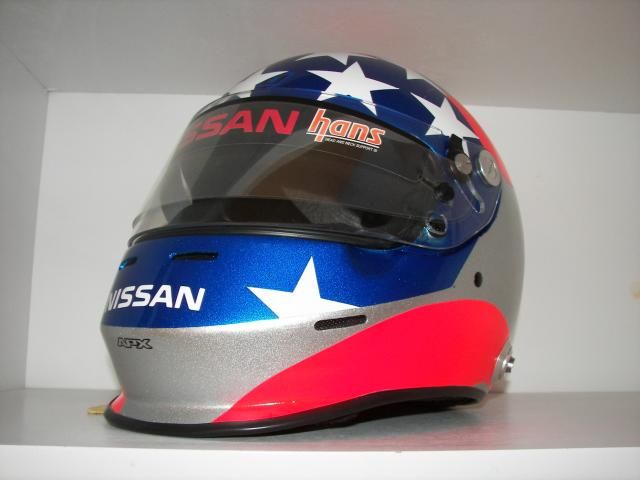 It's certainly a "home-built" project, but one that I enjoyed. Even learned how to install the HANS anchors myself! The design itself reflects the pride I have for my heritage and the long road traveled. Any thoughts?