DIY: Brake Shift Interlock Solenoid FIX!
ok, yesterday i got the dreaded stuck shifter, that wouldnt come out of park. I was forced to pop that little tab, and stick my key in the hole to unlock the shifter. I got to work, and it worked fine. after work, it worked fine.
Today going to lunch, it got stuck at the gas station. again popped the tab, and used my key. pulled into a parking spot, and popped off the bezel. the system is really not that complex, so i came up with a very simple solution to the $600 problem.
REMOVE THE SILVER BEZEL AROUND THE SHIFT-GATE. TAKE A KNIFE SLIP IT UNDER, AND GENTLY PRY UPWARD.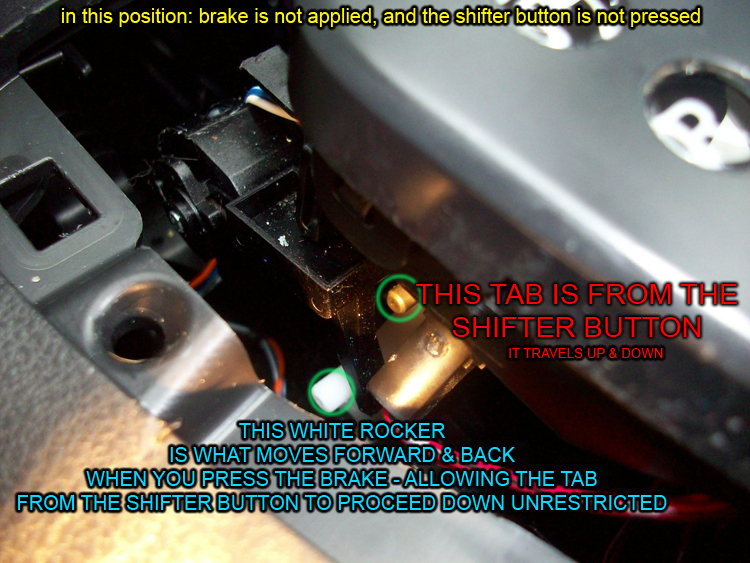 press the brake and this happen: the white rocker moved forward;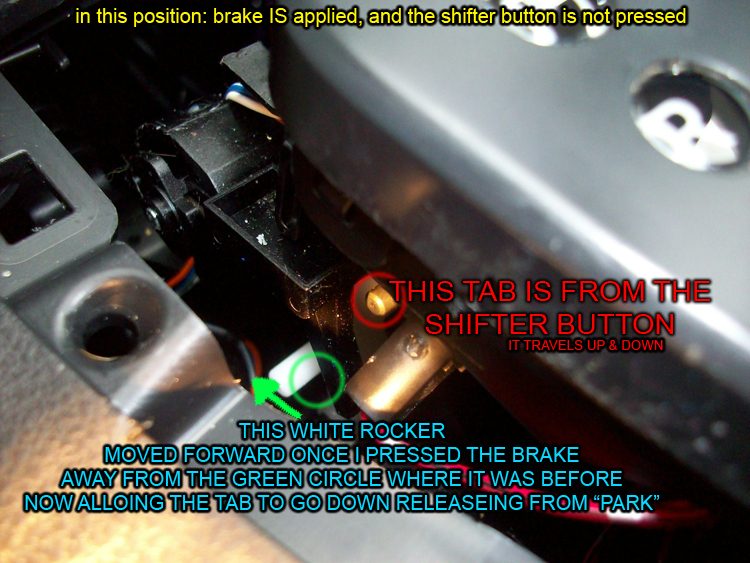 take your key and press down. you will see that it moves this plate circled in blue(downward)
take a zip-tie, in this example i have a white zip-tie and slip it just as shown. test your shifter-button. you will see
that the zip-tie created enough space for the button to work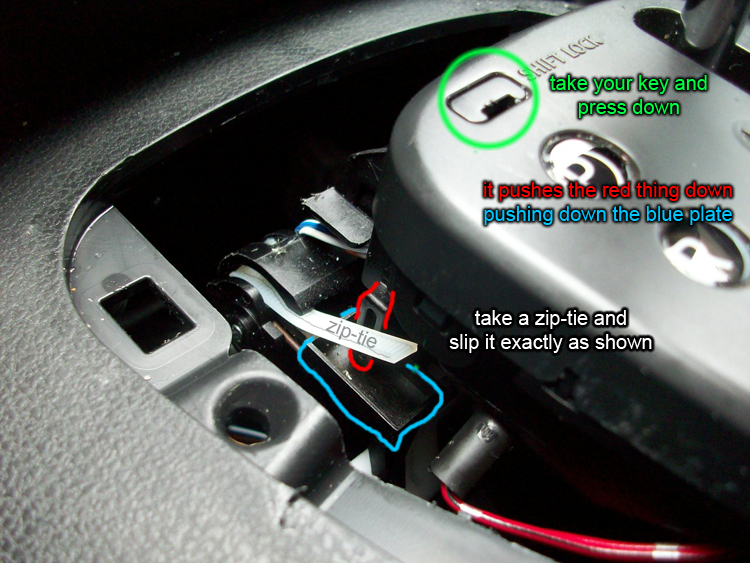 SIMPLE EXPLANATION IN THE PIC