i love the stock head-unit's bluetooth quality so swapping the head-unit isnt something i wanted to do.
wifey got me a garmin gps for Christmas so i sized it up in all the possible locations, and this is the best spot.
here are my photo's:
(sorry for the crappy blackberry pics- but thats all i had at the moment)
took the dash apart to run all the wires in the back. (i hate wires cluttering up the interior.)
i went to radio shack and got a 1cig lighter male connection that splits into 2 usable female connections. i just cut one female connection off, stripped the wires (wire with white line is the POSITIVE) and stripped the wires from behind the OEM cigarette lighter port and piggy-backed the wires, applied plenty electrical tape, and secure it. this gives me a power-port behind the dash to use the GPS plug. i didnt want to cut it, for warranty reasons, plus it had that traffic updater, and you know never know.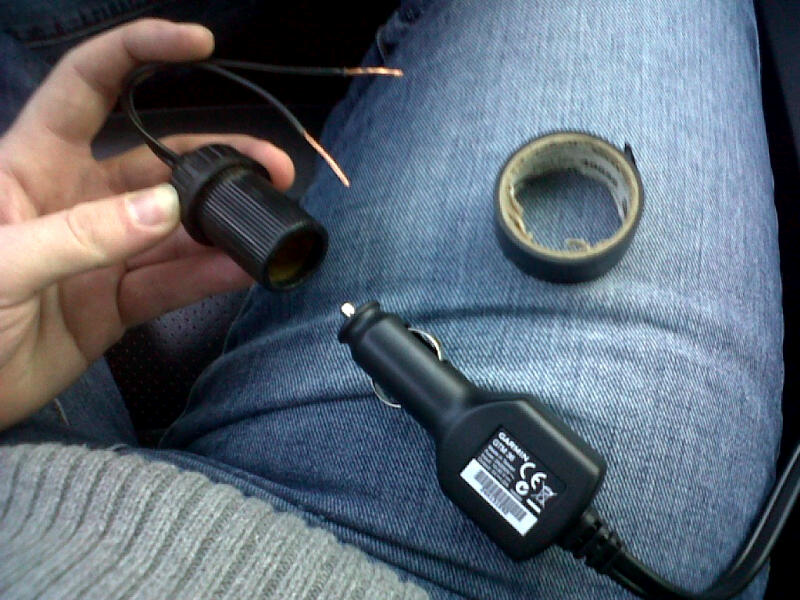 then i ran into the house, updated the maps, and designed this image. i then installed the image into the GPS unit and made it the loading screen as the unit boots up when the car is turned on. i like as much OEM look as possible so this ended up being a really cool idea.
i ended up drilling 2 small holes in the GPS mount, and screwed the mount right on the air-vent cowl. This way the mount is permanent along with the wiring that is running behind the dashboard. all i have to do is pop in the gps, or remove it = and the mount & wire stay put.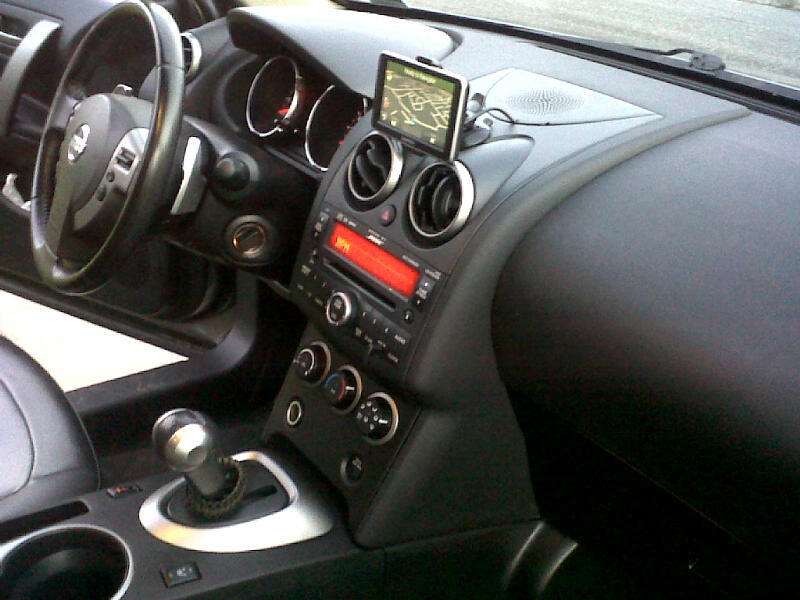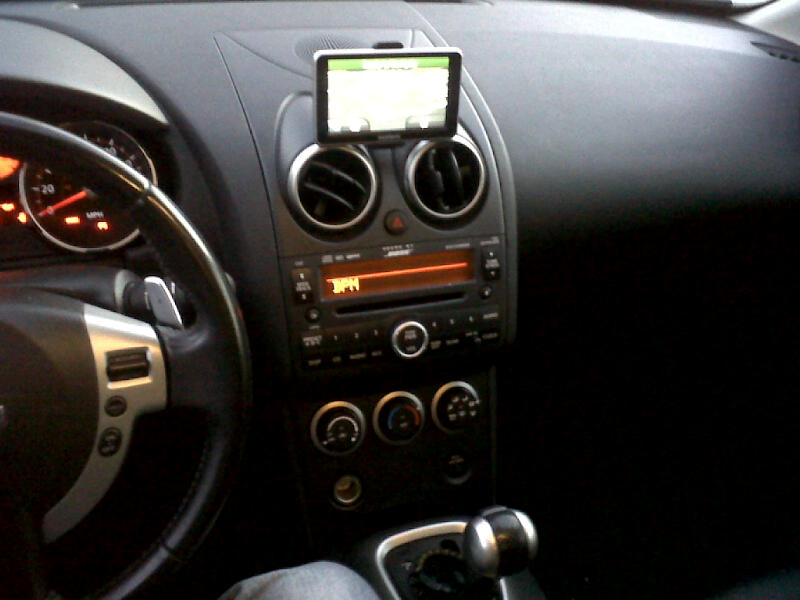 as soon as you turn the car off; the GPS gets the signal from the cigarette light plug i installed that power is cut, and it automatically begins to power down. (you can cancel that it gives you 15seconds to cancel the power-down)