DIY: Fix Squeaks, Rattles, Creeks & Many More Noises The Come From The Center Console!
Turns, and going up and down the driveway lip, i used to get noises from the shift-gate bezel. drove me nuts.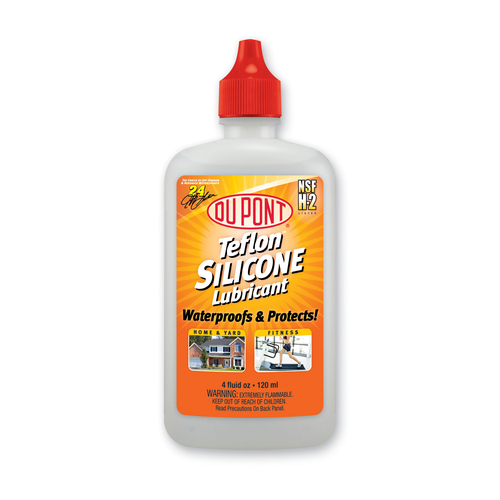 bottle states its safe on rubber & plastics
BOUGHT IT AT LOWES FOR LESS THAN $5
My shift gate bezel was making this crackling sound that got absolutely irritating already. I had to find a fix. I started thinking of just taking it off and lubing it- so i looked around for a lube thats rubber/plastic safe.
I took a pocket knife, and slid it in between the silver shift gate bezel and the black center console and just pried it up. after lifting it off, i found the shift gate bezel consists of 2 parts. one slides around in the the other. i lubed all the contact points moved it around, re-lubed. I then put some drops of the lube on a paper towel and went around the inner area of the bezel, and then pressed the bezel back on.
Then (as pictured below) i took the bottle and lubed the red outline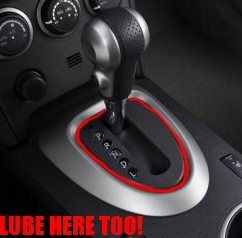 I WENT FOR A TEST DRIVE, AND ITS NOT MAKING ANY MORE NOISE!!
i also had noise when i opened my sun roof. found the rubber to be dry and making that squeaking noise. cleaned it, and applied some lube on a paper towel, and just wiped that rubber piece, and done! no more dry-rubber squeaking when i open the sunroof.