Since doing the instrument cluster swap to the later "white" model I tried the a/c control out of a later model car. They, apparently, do not interchange as some features worked, some didn't. So I decided to pull it apart and swap leds with the stock 06 piece.
Opening it up this is what you will see: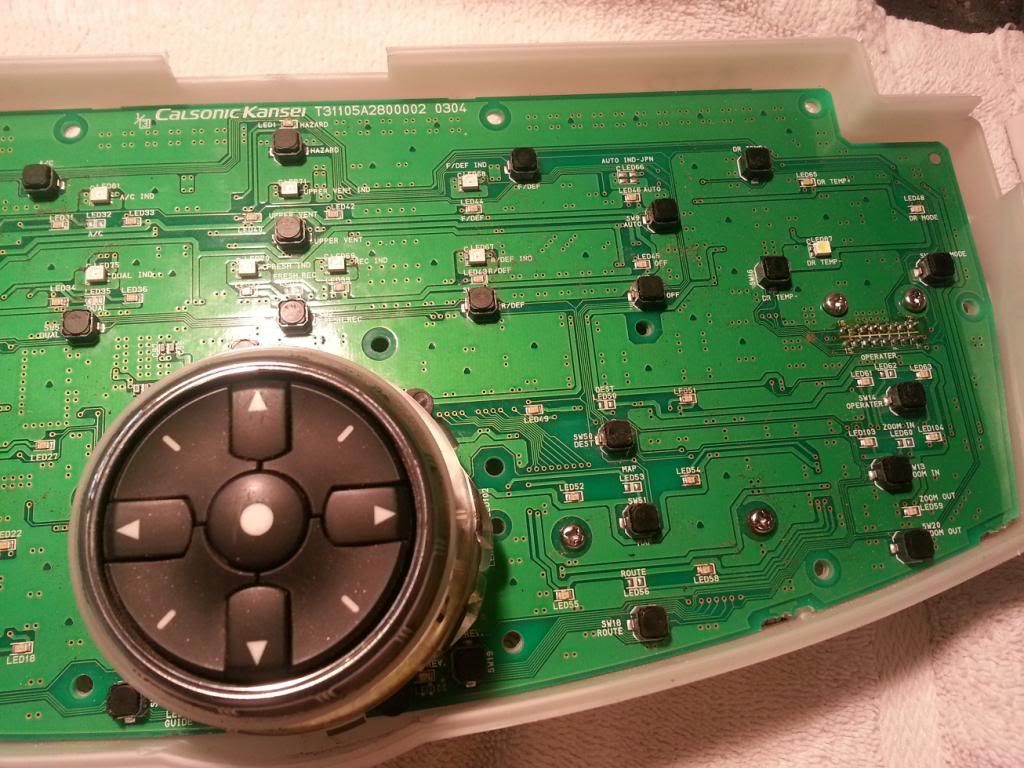 The center control is screwed and soldered in place but once you remove it this is what you will see: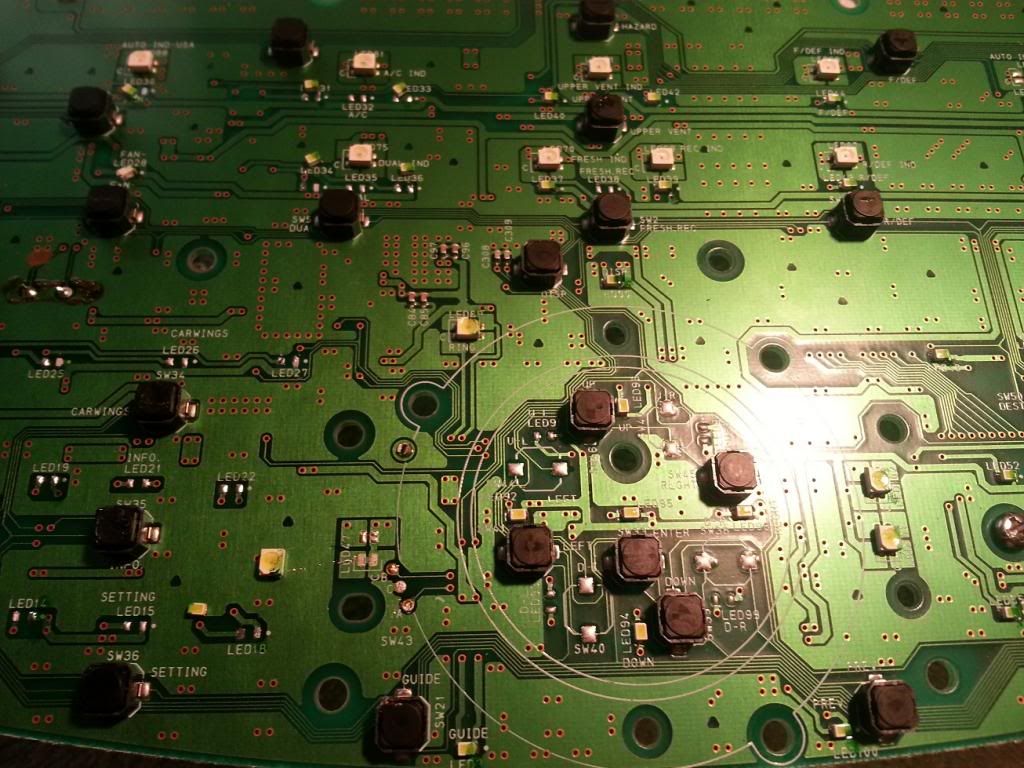 Technically you do not have to remove the center control unless you want to switch the color of the little arrows on the knob. I did not but I likes the chrome knob style of the later models.
These are the guys you'll be removing: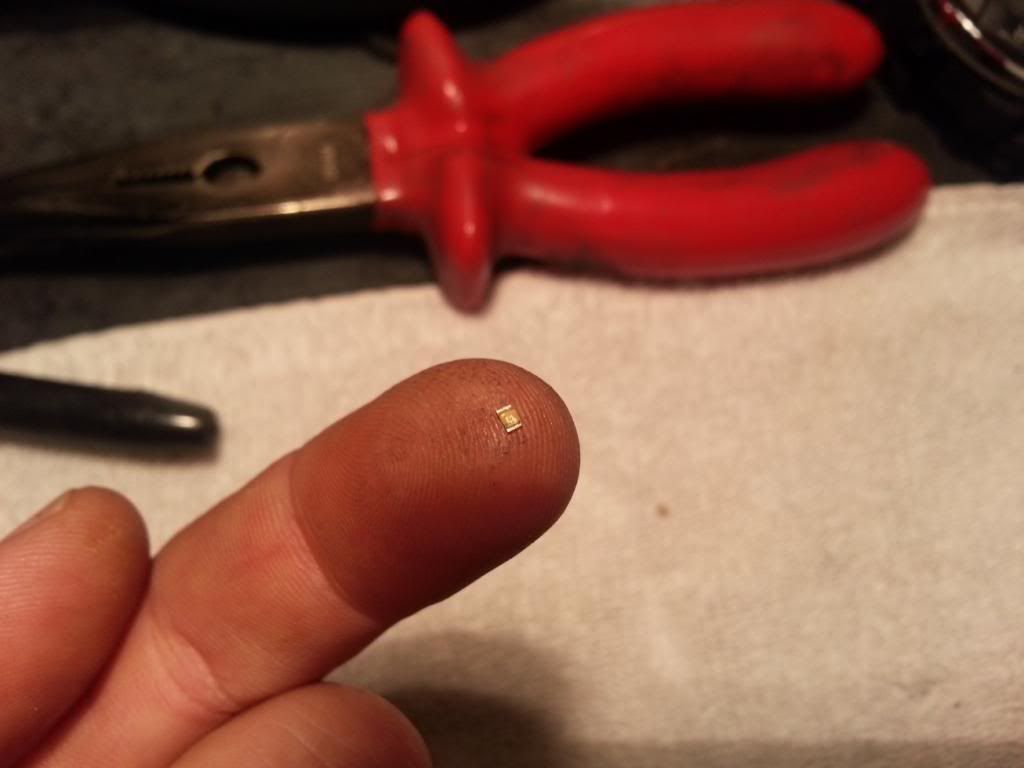 There are 47 of them so plan and spending some time.
Once led removed one still installed: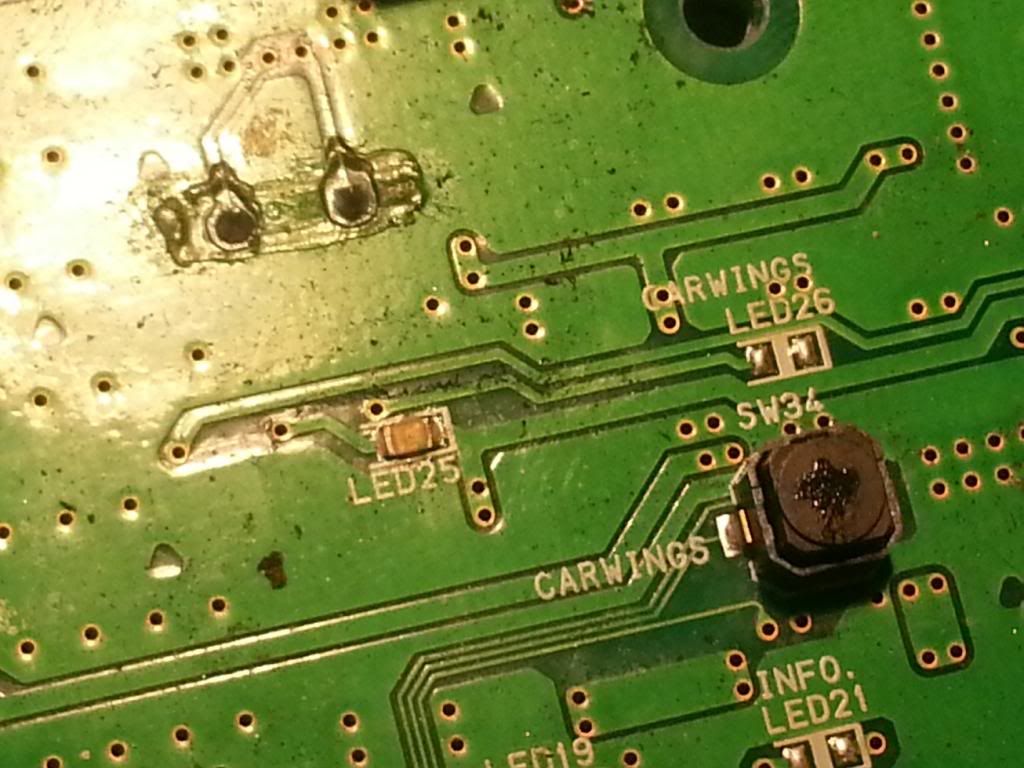 First couple swapped out:
More swapped out:
Done: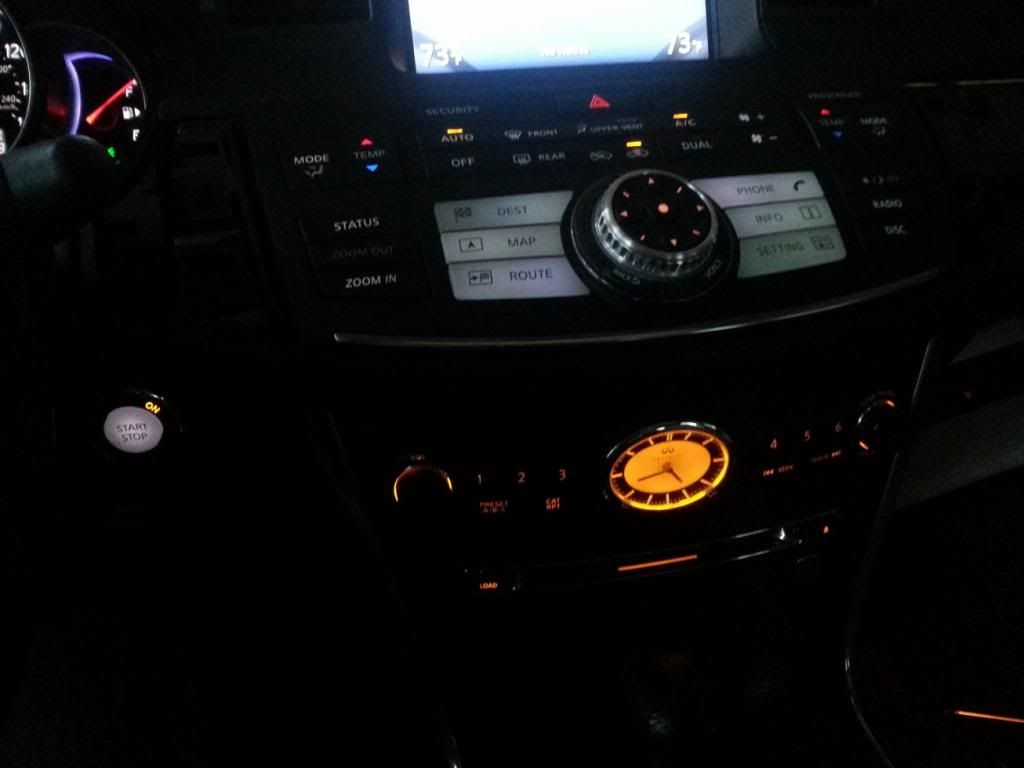 You'll notice the "Zoom Out" button is not lit. The later cars have two fewer leds so I'll have to hunt down some that match. I left the indicator leds (on/off) as amber for some contrast. Also left the arrows on the control knob as amber.
Slightly different circuit board on the later cars, unfortunate as a swap would have gone a LOT faster, LOL.
Other mods I've done:
new-headlight-idea-grill-mod-and-ink-pens-t578064.html
as well as others scattered on the forum. I need to put together a complete list of mods.