Hi everyone, I'm new here, but I'm not new to Nissans!
My name is Nick, and I've owned Nissans for the last 15 years or so. I first got a 1995 Maxima (automatic) when I was in high school, but sold it after two years to pick up a stick shift 1996 Infiniti I30, which I've had ever since. I started out doing drag racing, but later moved on to auto-x and road racing. As such, the car has been heavily modified to be as competitive as possible for a 20 year old FWD family sedan. I have chronicled my recent modding efforts in
my build thread on Maxima.org
(my home for the last 14 years). Here are some pics!
Custom fender braces:
After a day of auto-x:
Oil and power steering coolers installed
Wilwood 12.9" BBK
Interior: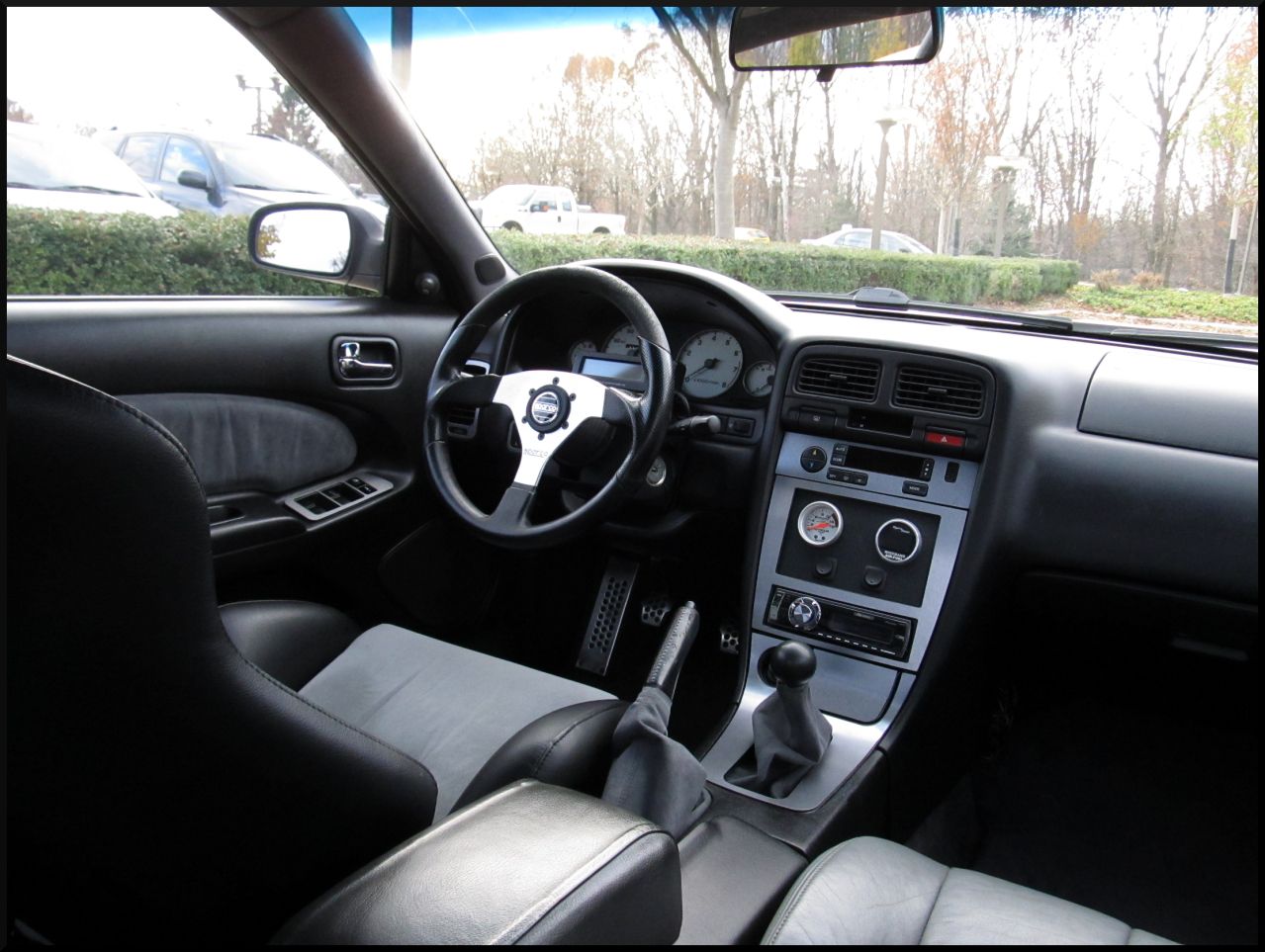 Home made alcantara door panels:
Quaife being installed
Racing!
And finally, a 3.5 from a 2002 Maxima installed!
Due to my welded on subframe connectors and fender braces, my car is classed in EP for Solo auto-x. Since there are no other EP guys in the DC area, I decided to play in the unlimited XP class with all the Cobras. I occasionally beat one or two of them, but I'm hoping to do even better this year with the 3.5 installed, along with other supporting mods. You can check out my past results, pics, and videos (road racing included) over in my thread on Maxima.org
http://maxima.org/forums/autocrossing-r ... sults.html
. I'll keep you posted on my 2015 results!