FS: Turbonetics single turbo tuner kit
Location: Tampa fl. 33634
Contact Info: Text is fastest (813-379-1120)
Payment: Money order or paypal
I have up for grabs a Turbonetics Tuner Kit that I bought off Martin @ zfever. Its Is complete minus the charge pipe from the turbo to the intercooler. You can pick this up from Turbonetics or you can go a cheaper route and by a universal intercooler piping kit for a hundred bucks and do it yourself. The turbo has been upgraded with a brand new cartridge from the STD kit which is slightly larger than a 60-1 with zero miles and I am also throwing in a brand new hardware kit that comes with everything to install this kit.
The kit comes with:
Turbonetics 60-1 upgraded with brand new center cartridge.
Upgrade Intercooler
Upgraded 44 Tial Wastegate
Hks Bov
BNIB Hardware kit
Deatschwerks 440cc Injectors
All piping minus the 1 charge pipe That goes from the turb to the intercooler
Turbonetics Cat converter (Brand new never used)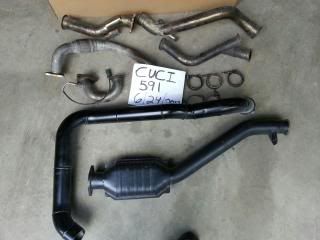 So all you will need to get this going on your car would be a fuel pump, charge pipe and a tune.
1800 shipped
If you have any questions fell free to ask. Thanks for looking and thanks in advance.