Ed B originally wrote:
"Hello All,
We replaced wife's 2001 Avalon with 2014 Rogue. Moonlight white, almond int. SL, premium, illuminated kick plates. want to upgrade cargo area lighting and will start with cargo area sound deadening. other wise I like it. the ride is fairly smooth, front cabin pretty quiet (I still hear the cargo area road noise though).
Like: mileage,best, over 30 mpg (78 mph) on south Fla I-95 with the breeze behind us.. 24-27 mixed driving, 700 some miles.. 4 cameras, rear seat room and movement. cargo versatility, handles well, CVT Ok, doesn't jump down like a traditional. but no prob zipping onto the highway on the daily commute or rolling along at 80 mph.
don't like: bare sheet metal cargo floor and walls. no remote start option (for heat down here). Dimming mirror not included in premium pkg..
Will post more as project progresses..
Watching Miami Heat go down in flames... :'>[
Ed B."
Update:
Added Rattletrap .08" sound deadener to the cargo area as there seemed to be noticeable road noise emanating from back there. Living in S. Florida meant no problem sticking, actually was gummy by noon. As you can see there is some strategically placed dry foam deadening and appears to be plastic cell paint covering the sheet metal. Opened the hatch, Placed a card table up against the back, and cut on the table pulling the roll as I went. It took about 9 hrs total from pulling the panels to replacing the panels. found a video on you tube for wire harness install showing panel removal.. made a significant difference in sound level and frequency of road noise whoosh...Added 16 lbs weight. Also I found that it subdued the rear sub woofer which is inside the spare tire slightly . It still sounds fine though...could still use some help passenger compartment under carpet (thin rubber backing only) and doors (it isn't my Buick Enclave after all... ;>) We still like the car after 3 months..
Before: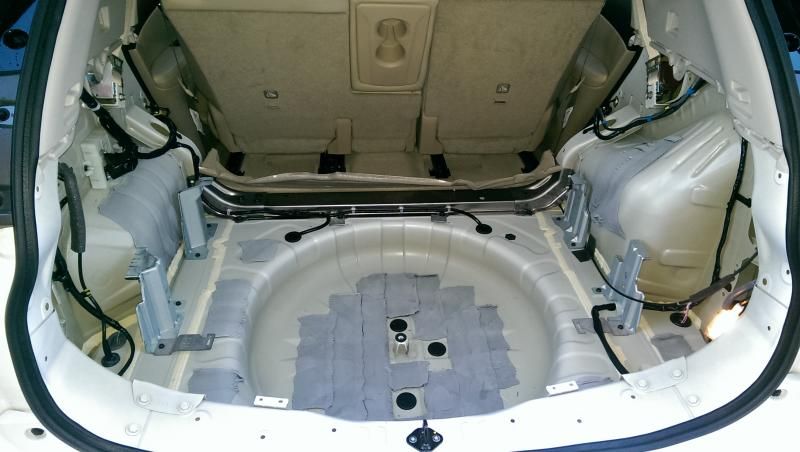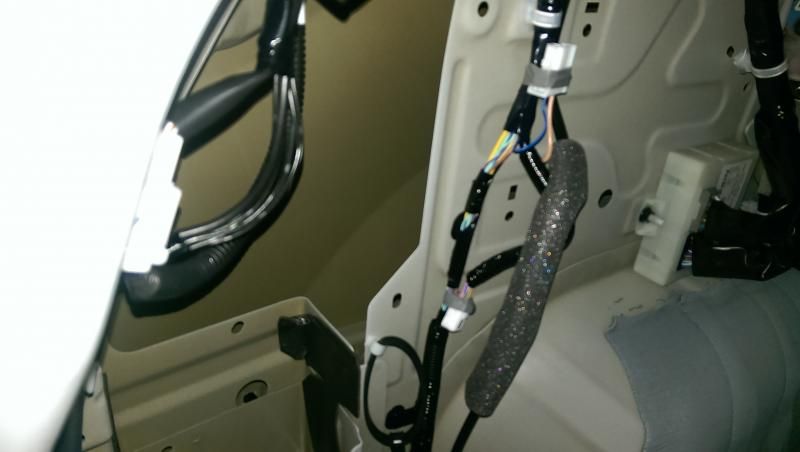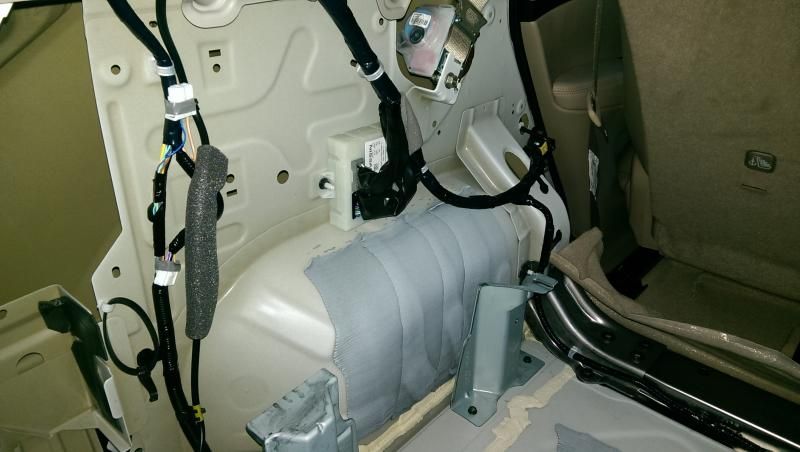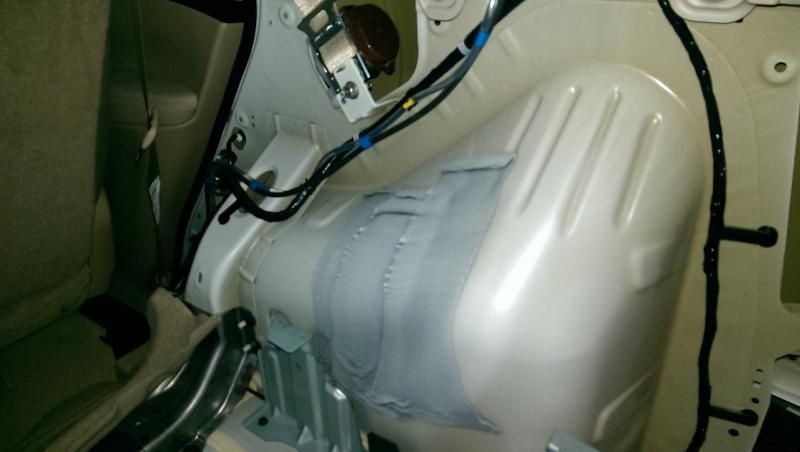 After: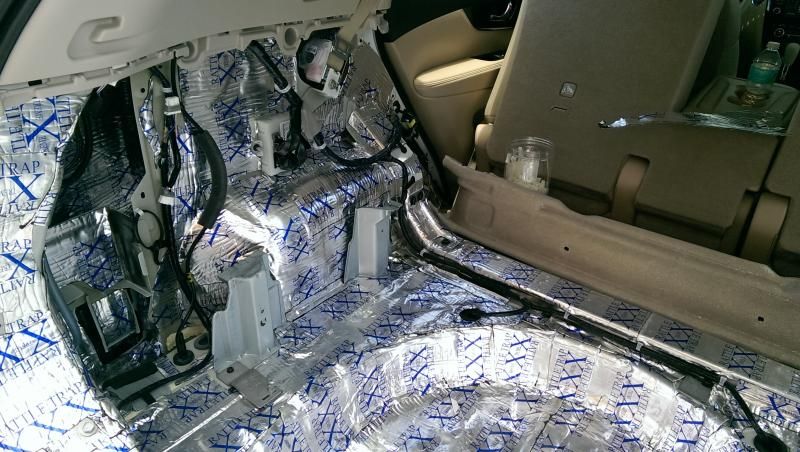 Outside panel passenger side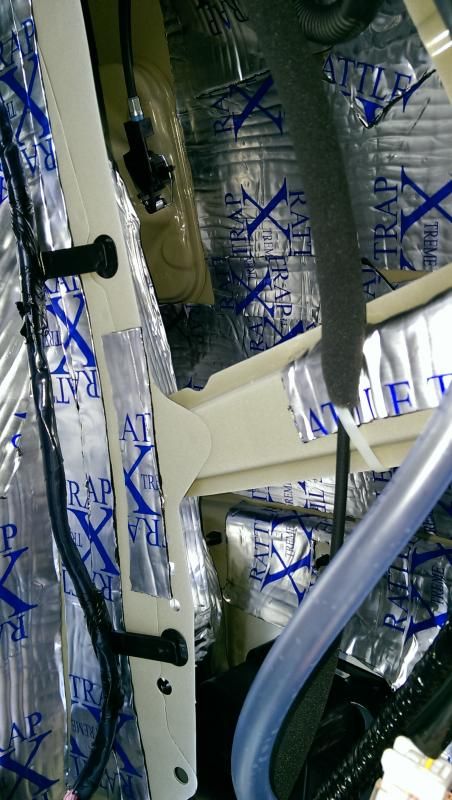 Outside panel drivers side