I had a pair of tanabae's that were double the price but were really for the track and not the daily. I got rid of them and decided to go for something more streetable. Since i havent really seen or heard a decent review on these coils i decided what the hell and bought a pair.
THESE ARE THE NEW GODSPEED COILS FOR 09 so ive herd with minor changes.
When i first looked at the coils they didnt look as bad as everyone usully says. The welds wernt great tubing looks to be bigger than on the previous rs coils and when compared to other brand names the looked
similar to the size of silk road coils. There are only 16 levels of dampening and right now im right in the middle. SO FAR the coils are not bouncy but feel good in the turns and over minor bumps. Took about 3 hours to install and adjust and they are not maxed out yet(about another inch and a half left), i still need to get my fenders rolled.
The tests i hope to be putting the car through are drifting club loose hopefully i can make it out wednesday if i get my diff. Some minor auto xing and of course daily driving. Cant promise a good review over night so ill probably update once a week with pic and info.
COILS: (ill have to update tomorrow because i can find the rest of the pics)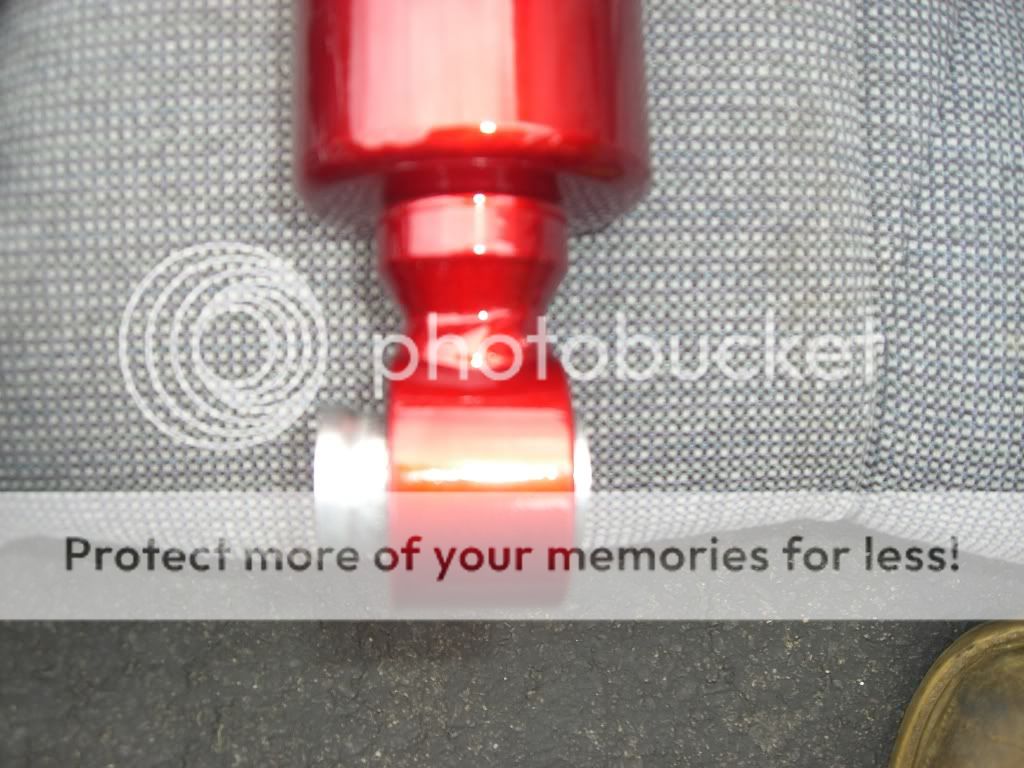 bottom collar
BEFORE THE COILS:

AFTER: