i have here an instrument/gauge cluster from an R33 Nissan Skyline.
never been used. i tested everything.. works great.. but i ended up going for the Nismo R33 gauge cluster for that extra baller look
anywhoo.. just trying to clear out the garage for some winter traction
75190km on the clock. comes with temp gauge, 180km speedo, 9k rpm redline , fuel gauge, boost gauge, oil pressure gauge. perfect for that RB25 or RB26 swap in your s13 or s14. fits perfect in an S14!!
great condition. no scratches. none noticeable anyway
im looking for $300 OBO shipped or pickup
Front
Back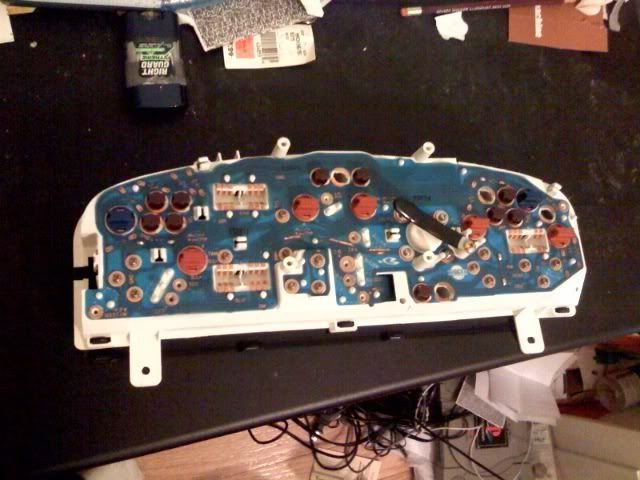 Mileage (74185km)
Example of what it looks like in an S14 (not my car)
Example of similar cluster in MY S14 (note: i have the nismo version with white faces [not for sale] )
lmk.. im very reasonable
best way to reach me is here or email (in profile)
or AIM: pinoyillement