I am parting out my S14 SR20DET Notchtop. A little back story on this motor is I originally purchased it in Aug 2010. It never ran right and eventually found the problem to be a cracked ringland. This was only the beginning of my problems with it which eventually led to it being completely rebuilt. After the last tear down I started it up to find out it had a tick. I could never find the source but had a few people look at it who were pretty confident that it was not rod knock. Upon tearing it down, no bearing were spun or anything, so I'm just as lost as I was in the beginning. I finally gave up and ordered a new one. Almost everything has less than 3k miles on it.
I am located in Pensacola, FL
What I am keeping is the valve cover/coil cover. Also, the new motor was an automatic so I kept the clutch, flywheel/bolts, and tranny.
Shipping is offered on most things for an additional price of course.
I will update list of sold parts at the bottom.
S14 SR Head- $350--
Was hot tanked and decked. Valves were inspected and new valve seals installed. Lifters and rocker arms are fine. Does not include cams, but does include cam caps.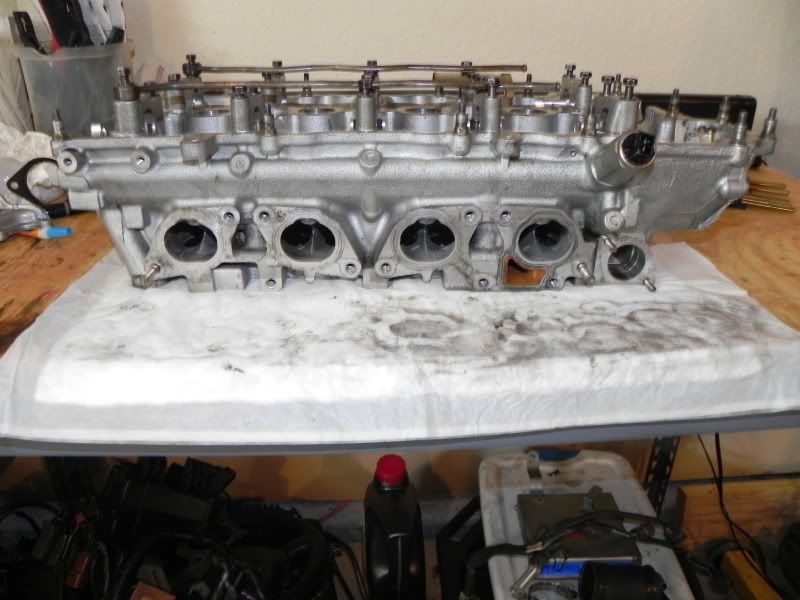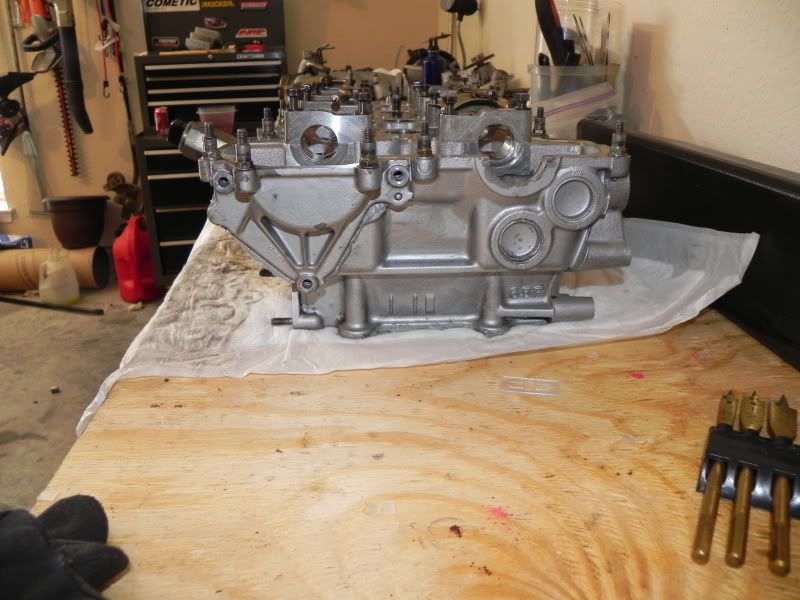 S14 SR Short Block- $800--

I'M NOW PARTING THIS OUT. MAKE OFFERS
Also hot tanked, decked, & honed, and crank was polished. All new OEM pistons, 3 of which have literally 2 minutes of run time(4th was replaced when the original ringland was found. New OEM rings, also with only 2 minutes of run time. ACL Duraglide Main & Rod bearings. 2 of the crank bearings may need to be replaced, although the crank itself is perfectly fine. New OEM rear main seal. Does not include front cover or oil pan or ARP's. Does include timing chain stuff. I'd like to sell this together, although that may change if I have enough inquiries on parting.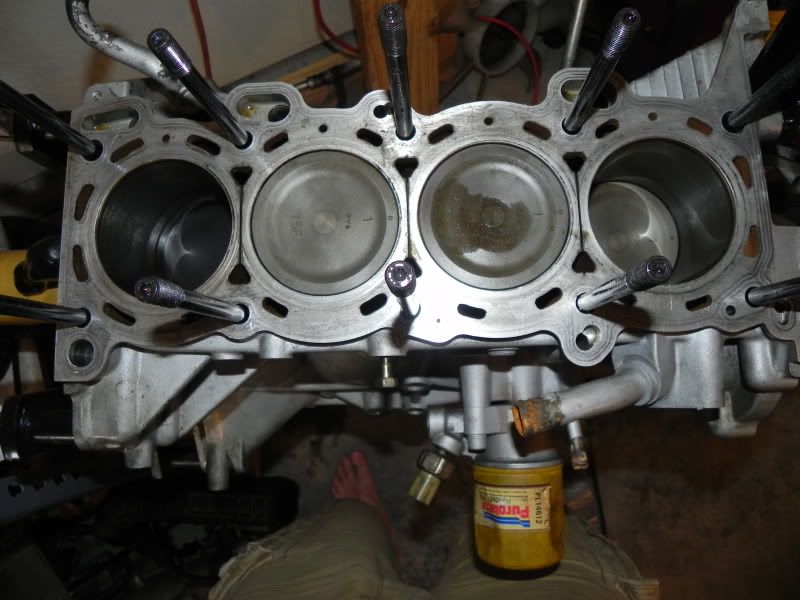 S14 SR Coil Pack- $20--
3 of the 4 coil packs have been sold, so I have a single left.
S14 SR Coil Pack Sub Harness- $30
S14 SR Cams- $80--
Good condition. Does not include cam gears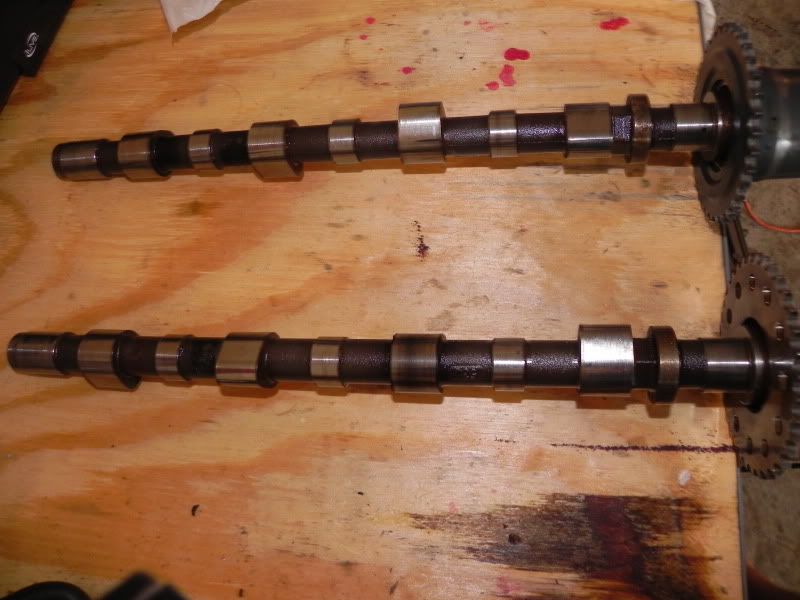 S14 SR VTC Solenoid- $40--
Works fine
New OEM Lifters- $250--
Full set of 8. Originally thought they were the source of the tick, but weren't. These were literally run for 10 seconds. When I heard the tick was still there, I shut it off and gave up. These cost me $400 shipped, so this is a good deal.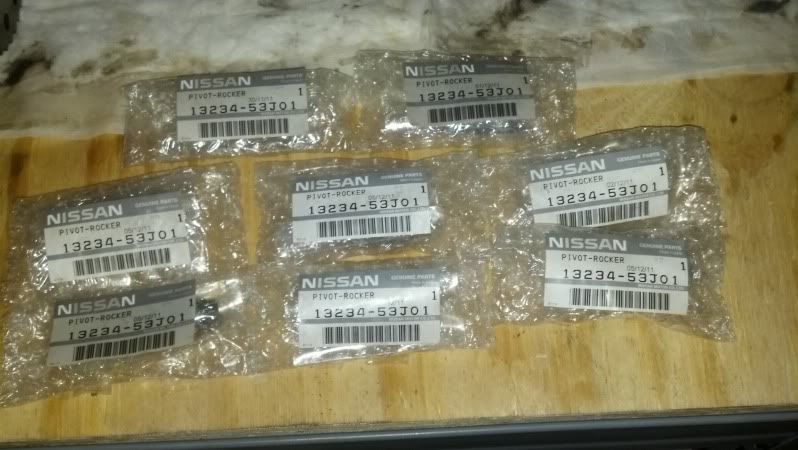 S14 SR OEM Water Pump-$15--
I have 2 of these. One came on the motor and works fine. Second was purchased new(less than 3k miles), but has a little crud on the blades as I only put water in the system due to repeated flushes and the motor sat for a while. Of all the problems I had, cooling was never one of them. One on the left is the one I ran. One on the right is the one that came with the motor.
Clean pump sold!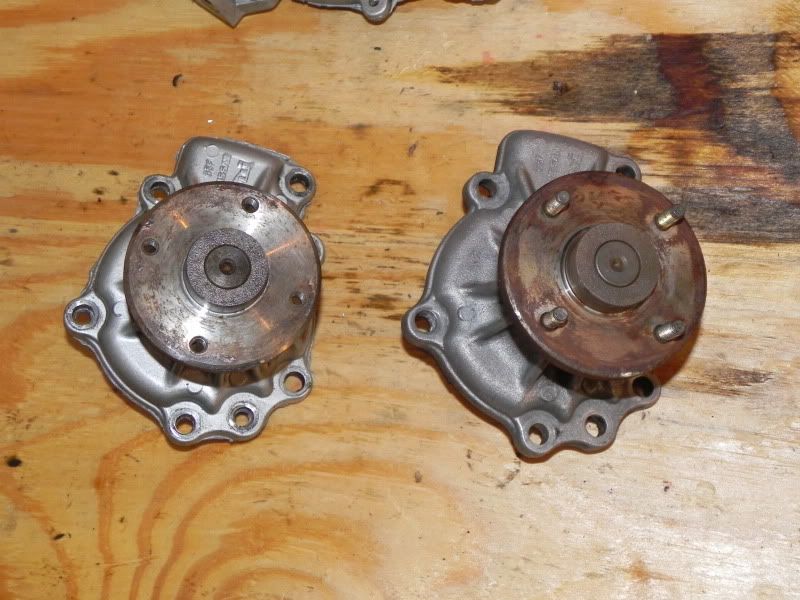 S14 SR Fuel Rail- $30--
Fuel rail is slightly bent(not kinked) making install a little extra effort. I never had a problem with it sealing or anything. You can see the bend in the second pic between injector 1&2
Injectors sold, still have rail.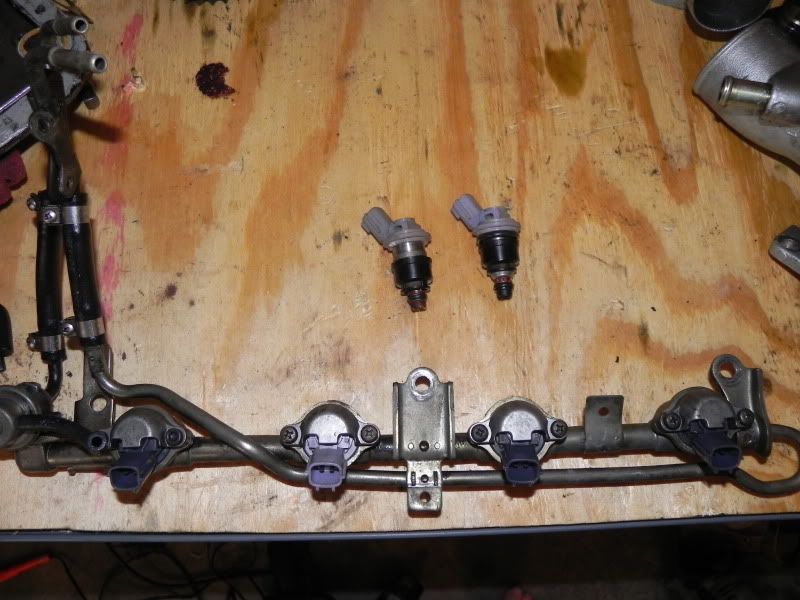 S14 SR T28 Inlet & Outlet Things- $40--
The outlet has a slight flat spot that I'm assuming happened during shipping. I never had an issue with couplers leaking or blowing off from it though.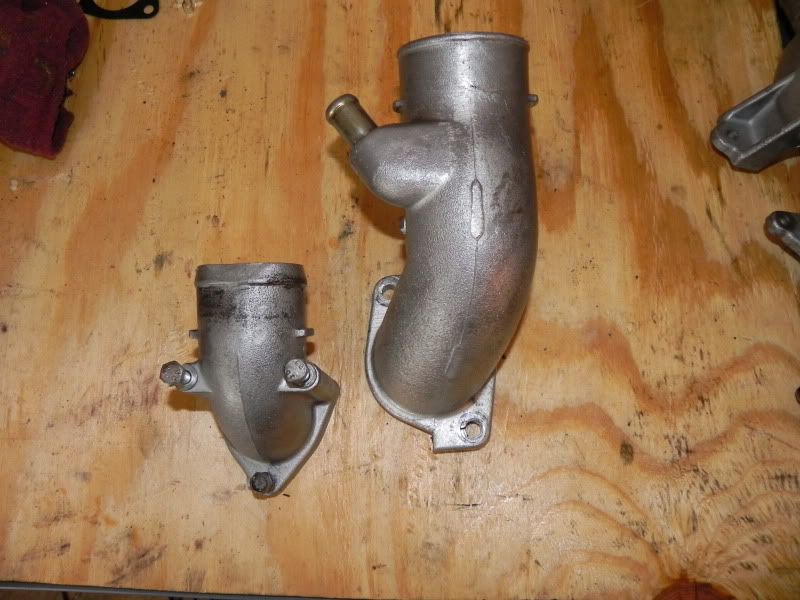 S14 SR Throttle Body-(x2) $30--
Both are clean, neither include TPS unless you want the auto TPS.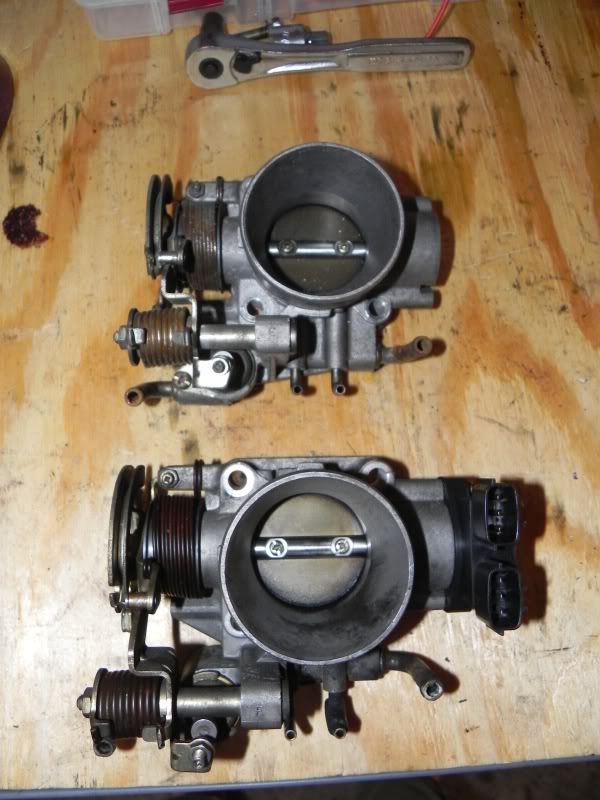 S14 SR Timing Chain Tensioner-(x2) $25--
Both work fine.
S14 SR Starter- $75--
It's from the automatic. I'm pretty sure, but not 100% sure, that it will work for the manual tranny. It's super clean.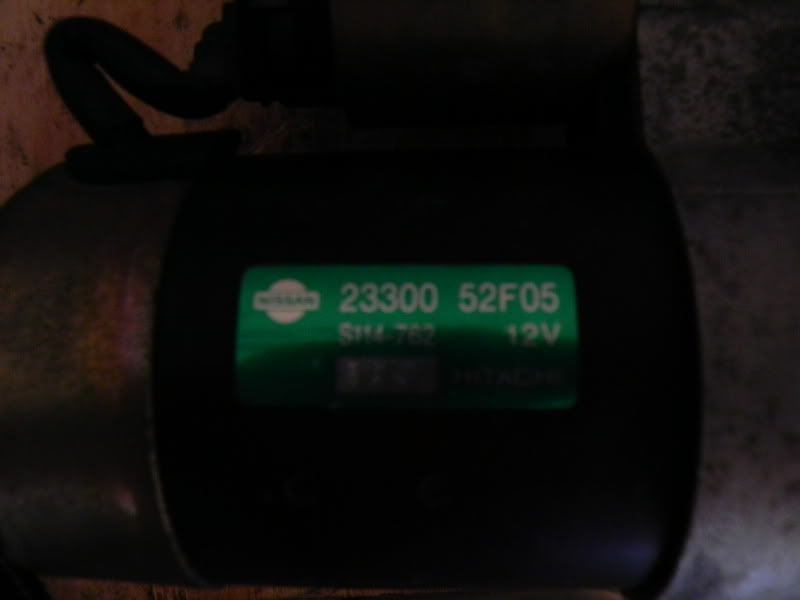 S14 SR Alternator Brackets- $45--
Includes the main bracket, adjustment section, and lower reinforcement section.
S14 SR Upper Oil Pan- $50--
Has been sandblasted and is very clean.
S14 SR Engine Harness- $100--
Harness is in excellent condition. No broken or melted plugs. It is from the auto motor, but all the plugs look the same with the exception of the TPS plugs, which should be able to be easily repinned. Doesn't include Auto ECU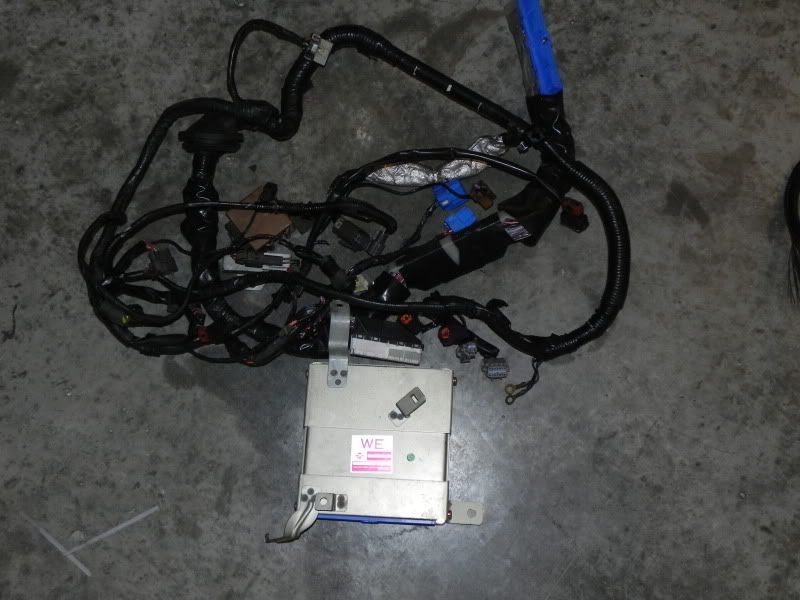 S14 SR Auto Package- $80--
Who wants a 5spd car? They're so lame. Turn your piece into a luxurious automatic. Includes tranny, torque converter, and flywheel thing/bolts. Looks fine, although the pan might be a little damaged. . WILL PARTOUT. Does not include transmission mount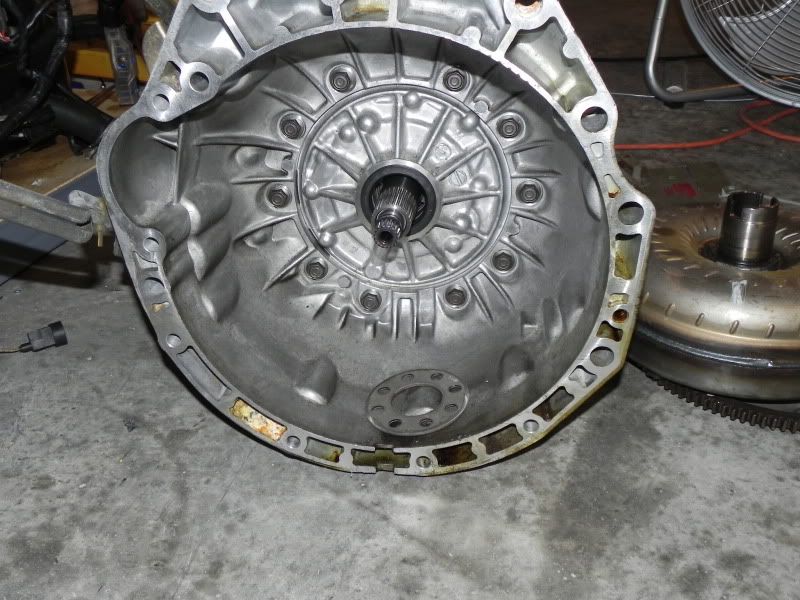 S14 Climate controls- $20--
Work fine. 1 or 2 of the lights are out and some of the buttons are worn from use. Just installed DCC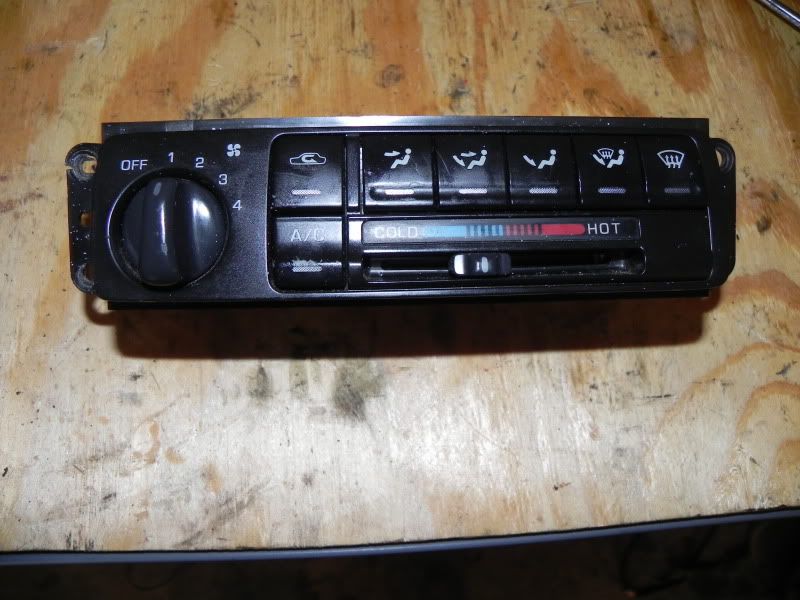 I'm sure there are a lot of little tid bits that I don't have listed. If you don't see something feel free to ask. I will get pictures posted up tomorrow, as well as anything I remember. Ask any and all questions.
Thanks for looking!
*****Items Sold*****
-Turbo
-Intake Manifold
-o2 Sensor
-Lower Oil Pan
-Turbo Elbow
-CAS
-Water Neck
-VTC Gear
-TStat Housing
-Power Steering Pump
-Power Steering Bracket
-ARP's
-A/C Bracket
-Front Cover/Oil Pump
-Turbo Manifold
-Ignitor
-Boost Solenoid
-Harmonic Balancer
-Fuel Injectors
-Alternator
-A/C Compressor