I have a set of BRAND NEW NEVER USED battle version arms set for sale, cost brand new over $800 I'm willing to sell it for 650 = (, I don't want to sell it but because of bills, I have no choice but to do so.
Rear control arms (RUCA)
SOLD!
Tension rods
SOLD!
edited:
Rear toe links sold!, Last one left..
Rear traction links
SOLD
http://www.battleversion.com
/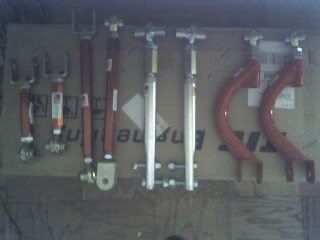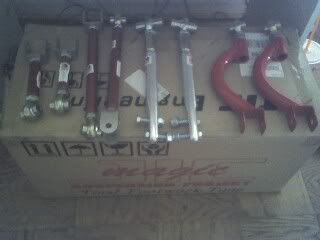 Email me at foam_cup@yahoo.com if you're interested. I'm willing to ship if you're willing to pay for it, but rather sell locally.
Modified by foamcup at 8:31 PM 10/3/2007Modified by foamcup at 11:15 PM 10/3/2007Modified by foamcup at 4:37 PM 10/9/2007Modified by foamcup at 4:39 PM 10/9/2007Modified by foamcup at 8:23 PM 10/16/2007