While I'm awaiting a new head gasket there hasn't been a lot to do on my car, so I decided to make a little write up for you guys.
For those of us using the S14 SR20DET, we got a little shafted on our throttle body. The s13 SR's and the non turbo S14 SR's got 60mm throttle bodies. We got 50mm. Of course, first thought is to just snag an s14 SR20DE throttle body. These are hard to come by, and if you do find one it will probably cost a good penny. A while back I found out that the 94-96 Infiniti G20 and 95-97 200sx ( both with the sr20de) have a 60mm throttle body that will bolt right on.
There's plenty of informations about about the G20 throttle body on the S14 SR20DET. It's a straight bolt on affair. Nothing magical there. The thing that I never found was a lot of information about the TPS on it. The throttle body I got was off a G20 made on 11/1994 and had 2 plugs coming out of it, and instead of rewiring my brand new Wiring Specialties harness, I decided to attempt to make the SR20DET TPS fit.
Here you see the stock s14 SR throttle body on the left, and the G20 on the right. Pretty noticeable size difference:
You might also notice the pulley on the G20 throttle body. The G20's had the option for cruise. This was another reason I wanted it. I didn't want to have to worry about having to fabricate another pulley on the S14 throttle body. 2 birds, 1 stone.
Upon first inspection, the S14 TPS didn't fit. It has a lip that prevents it from fitting. It's a small plastic lip, so I just pulled out a pocket knife and within 5 minutes had this:
After that, the TPS fit perfect, and the 2 holes for the screws that secure it are fine: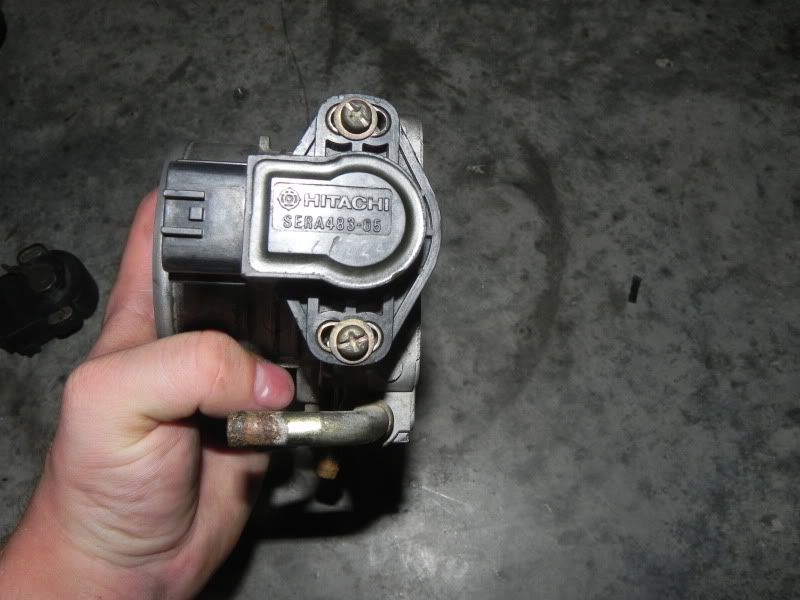 Then we are faced with our next challenge: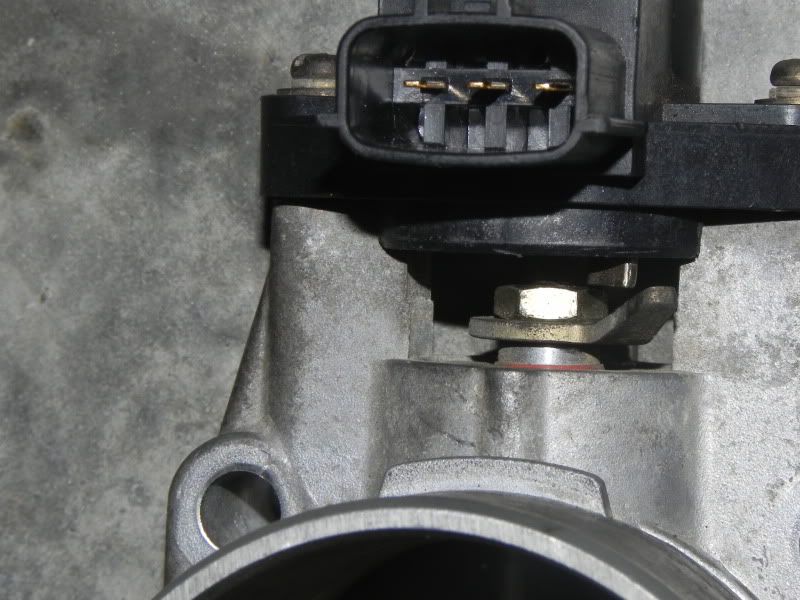 As you can see, the two contacts don't meet. Now, you might be able to get by with bending the G20 metal cantact upward. I just took them off and switched the S14 one to the G20 throttle body. This is very easy. There is a 10mm nut holding them on.
G20 left, S14 right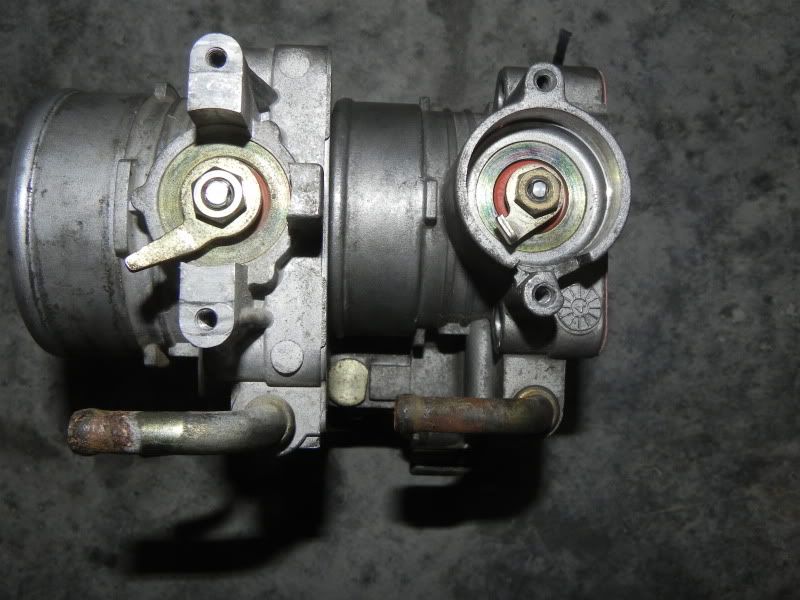 The two contacts removed. Again, G20 left, S14 right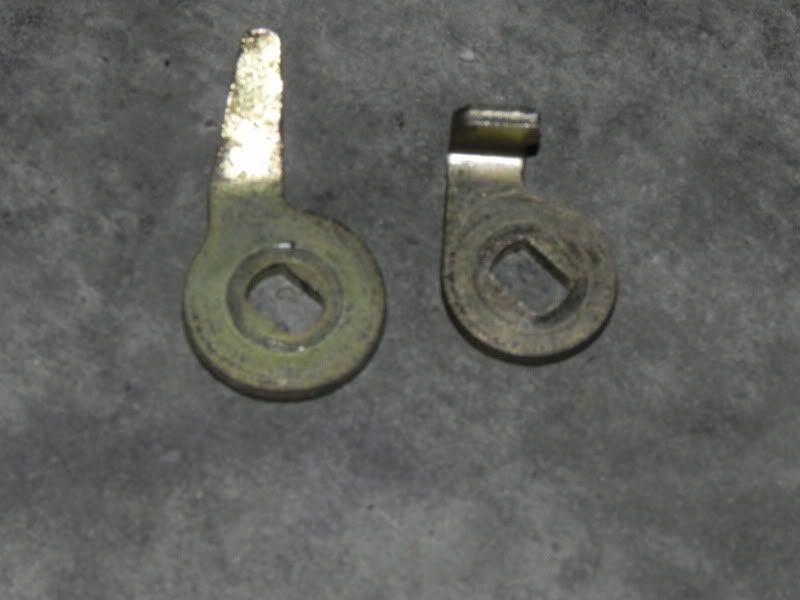 And the S14 contact installed on the G20 throttle body:
Install the S14 TPS back on and it's near perfect!
All that is left is installing the throttle body back onto the intake manifold. Before doing this, I recommend replacing the gasket. I stopped at Autozone and picked one up. Just ask for a 95 G20 TBI gasket. The one I got is a Felpro part #60818 and cost a whopping $1.50. When installing it back onto the throttle body, you can use the S14 throttle body bolts with no issues:
All that's left is to bust out your multimeter and adjust it to .45 volts and you are done. If you are like me and want cruise control, you now have the second pulley and just need a bracket for the cable. I'm going to dig around in the local junkyards and see if there are any that almost fit, but I have a feeling this will need to be custom made. I'll update this once my motor is back together and let you guys know if I see any significant changes.
Enjoy you improved throttle response!