HERE ARE SOME OF INFO ON THE CAR AND PART LIST:
IT IS A PERFECT WELL DONE ,RELIABLE , POWERFUL CAR/MOTOR
IN EXCEPTION TO FEW BLEMISHES ON THE PAINT.
AGAIN DONE RIGHT.
I DO WANT TO SELL IT ,BUT NOT TOO DESPERATE TO DO SO BECAUSE I KNOW HOW
GOOD OF A CAR IT IS AND COMPARING TO MOST OF THE CARS(240SX'S) FOR SALE OUT THERE VERY FEW ARE DONE CORRECTLY
NEVER DYNO THE CAR FROM WHAT THE PREVIOUS OWNER AND HIS TUNNER/TECH PREDICTED ITS AROUND 400 WHP ON HIGH BOOST SETTING
LOW BOOST SETTING WITCH IS CONTROLLED BY THE(Greddy PROFEC-B boost controler and steeering wheel remote controler)
is 15 psi so around .....
I'M DOWN- TO- EARTH BUT NO KIDS TALK
PLS LET ME KNOW SERIOUS INQUIRIES
(404) 457 5343
CLICK ON THE IMAGES TO ENLARGE
***7,500*** very fair prize for the car.
Engine Bottom End:
SR20DET Red Top
New OEM Rods
CP Forged Pistons, 8.5:1CR, 86.5mm bore
New OEM Main/Rod bearings
ARP Main Stud Kit
Front/Rear Main Seal replaced
OEM Water Pump replaced
OEM Oil Pump replaced
Timing Chain/Tensioner replaced
New Alternator
Engine Top End:
Rebuilt Head/ 5deg Valve Angle Job
Port/Polish Valves
BC titanium valve springs+retainer kit
TODA Racing Cams 264in/264ex (THE BEST)
Greddy Rocker Arm Stoppers
ARP Head Stud Kit
Valve cover gaskets replaced
Force Induction Setup:
GT2871R 56Trim .64A/R
Tial 44mm WG (V-Band), 1-Bar Spring
Apex'i GT-Spec Exhaust (~4" pipe)
3" SS Downpipe
Greddy Divided Turbo Elbow
3" Cat-less Test Pipe
Z32 MAFS
K&N Z32 Cone Filter
2.5" SS Hotpipe
Tial 50mm BOV
Cooling:
Koyo Aluminum Radiator
3.8L Ford 2-Speed Fan w/ Controller
Methanol Injection Kit
Greddy Intercooler Kit
Ignition/ECU/Fuel/Accessories:
Greddy Blue E-Manage
SplitFire Coil Packs
NGK V-Power Plugs
Brand New Optima Red Top Battery
Greddy Profec-B Boost Controller w/ Remote Control
Auto Meter Boost Gauge
Auto Meter Water Temp Gauge
Greddy Turbo Timer
Nismo 740cc injectors
Nismo FPR
Walbro Fuel Pump
Drivetrain:
Brand New ACT Clutch Kit -
4-puck disc w/ HD Pressure Plate
ACT Lightweight Flywheel
Nismo Tranny/Engine Mounts
Energy Suspension Bushings Front only
180sx LSD Rear Diff (4.36:1 ratio)
Suspension/Brakes/Wheels:
KYB AGX adjustable struts/shocks
Tein lowering springs
New oem tie rods
Megan tension rod
Q45 Front Brake Upgrade
Hawk HPS brake F/R pads
Brembo Slotted/X-drilled/vented front rotors
Brembo rear rotors
stainless steel brake lines all 4
ATE Superblue brake fluid
Subframe Spacers
17x8F, 17x9R wheels
225/45/17F, 275/40/17R Falken RT615 Tires
and many more I can't think of.
Nismo JDM tail lights.
clifford alarm system w/ perimeter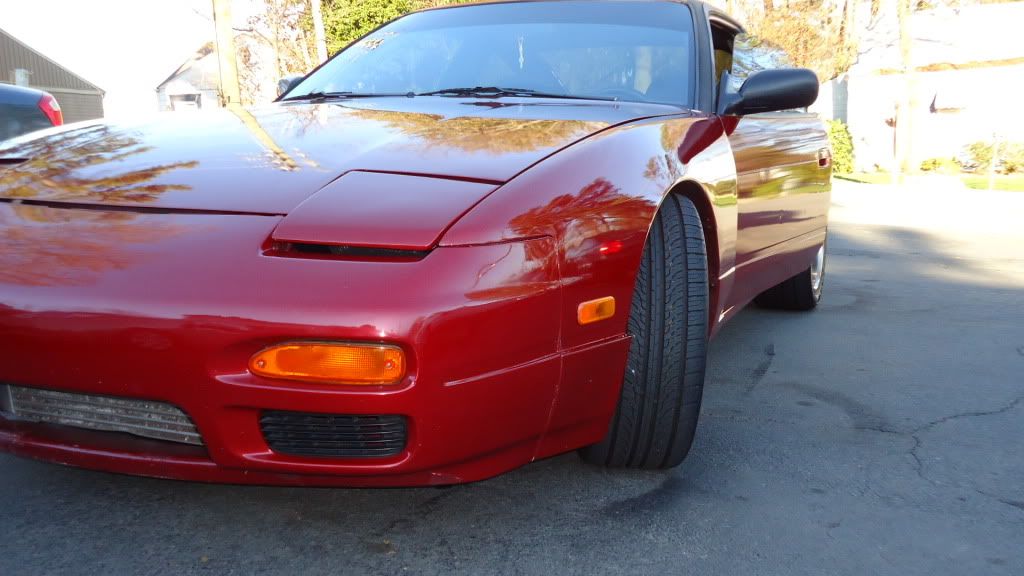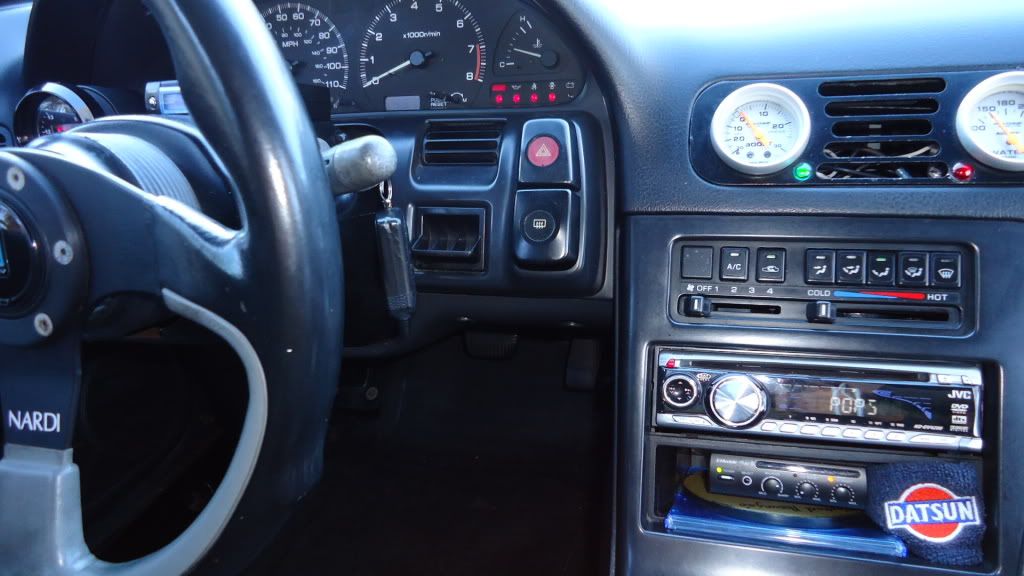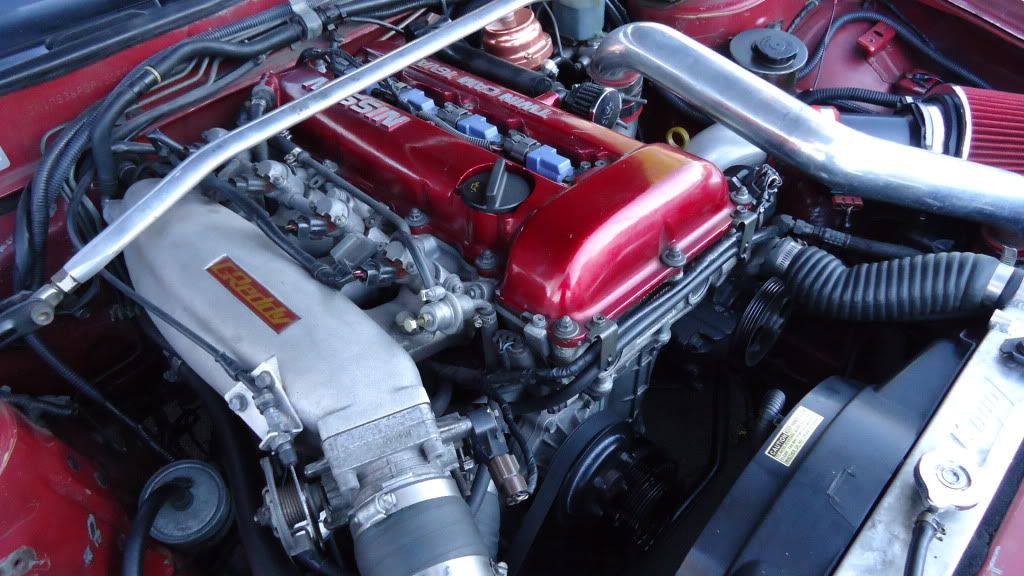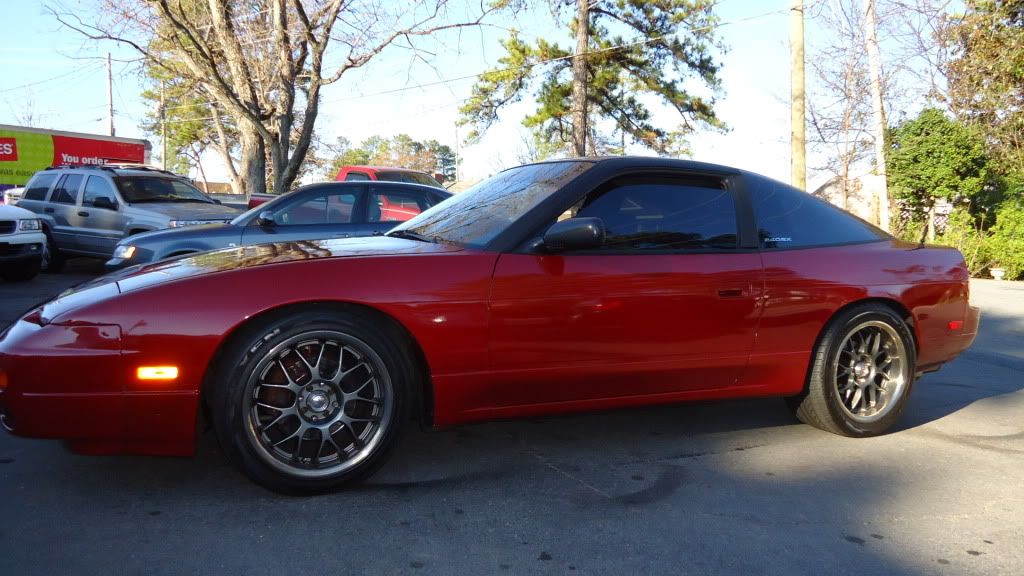 [imghttp://i1236.photobucket.com/albums/ff444/rapha82/24013.jpg][/img]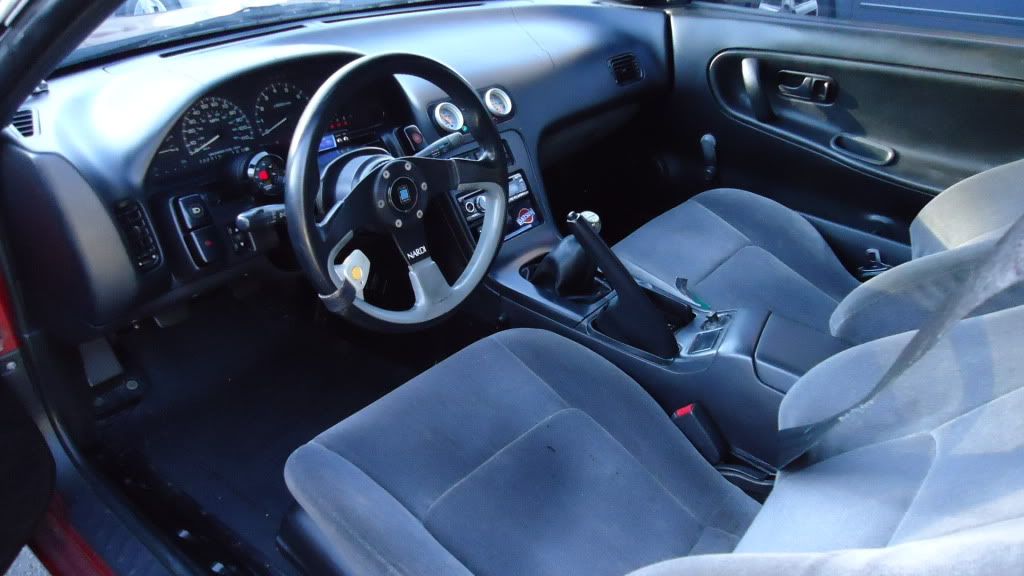 [imghttp://i1236.photobucket.com/albums/ff444/rapha82/ross1.jpg][/img]
[imghttp://i1236.photobucket.com/albums/ff444/rapha82/24015.jpg][/img]